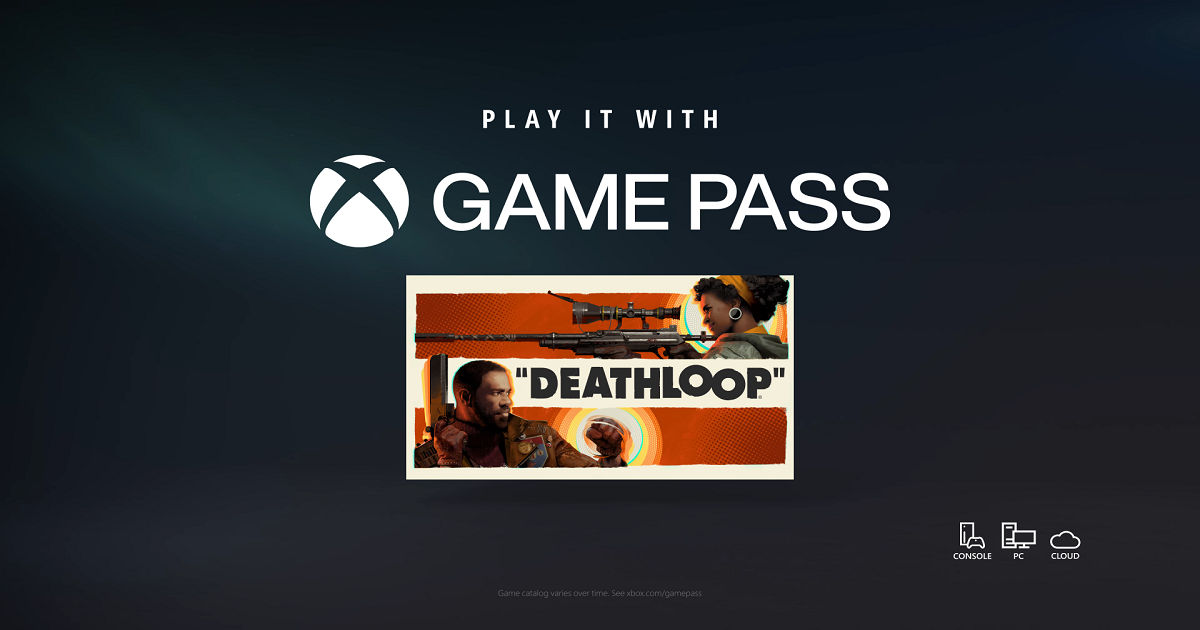 After ads showed up on the Xbox dashboard earlier today, Xbox has now confirmed that Deathloop will be available on their platforms starting September 20. A massive get for Xbox, the game will also be available on the Game Pass from September 20, non-members can pre-order the game right now.
Xbox Game Pass members will be able to pre-load the game through the service right now and play the game when it launches on the platform. Deathloop, developed by Arkane Lyon, was one of the most critically-acclaimed titles of 2021 and gained widespread praise from fans.
Arkane Lyon has consistently pushed the medium forward through innovative gameplay mechanics and Deathloop is no different. The game takes immersive sims to the next level by adding in puzzle elements through the time loop.
Also Read: Discord Voice is Now Live on Xbox Consoles – Voice Chat While Playing Console Games
Deathloop to Arrive on Xbox Game Pass at the Same Time as PlayStation Plus
"DEATHLOOP" is coming to @Xbox on September 20!

You can pre-install with @XboxGamePass or pre-order the game right now! pic.twitter.com/Sz7RMowRJl

— Bethesda (@bethesda) September 15, 2022
It appears we are already starting to see the effects of the ZeniMax Media acquisition by Microsoft as Deathloop was previously a Sony PlayStation exclusive. Xbox had expressed an interest in bringing the game over to their platforms as soon as possible and it would appear Sony's exclusivity deal has now elapsed after one year.
The game will also be available to PlayStation Plus Extra subscribers through the Game Catalog from September 20. As one of last year's best games, Deathloop will be a solid addition to both platforms, which is a win-win situation for fans.
Console exclusivity, from the looks of it, is coming towards an inevitable end as both Sony and Microsoft have expressed interest in making their games more accessible across multiple platforms. These platforms also include mobile, which appears to be the most profitable and exciting frontier for games.
As cloud technology improves over time, both Microsoft and Sony will look to provide players across the globe seamless gaming experience across a variety of hardware.