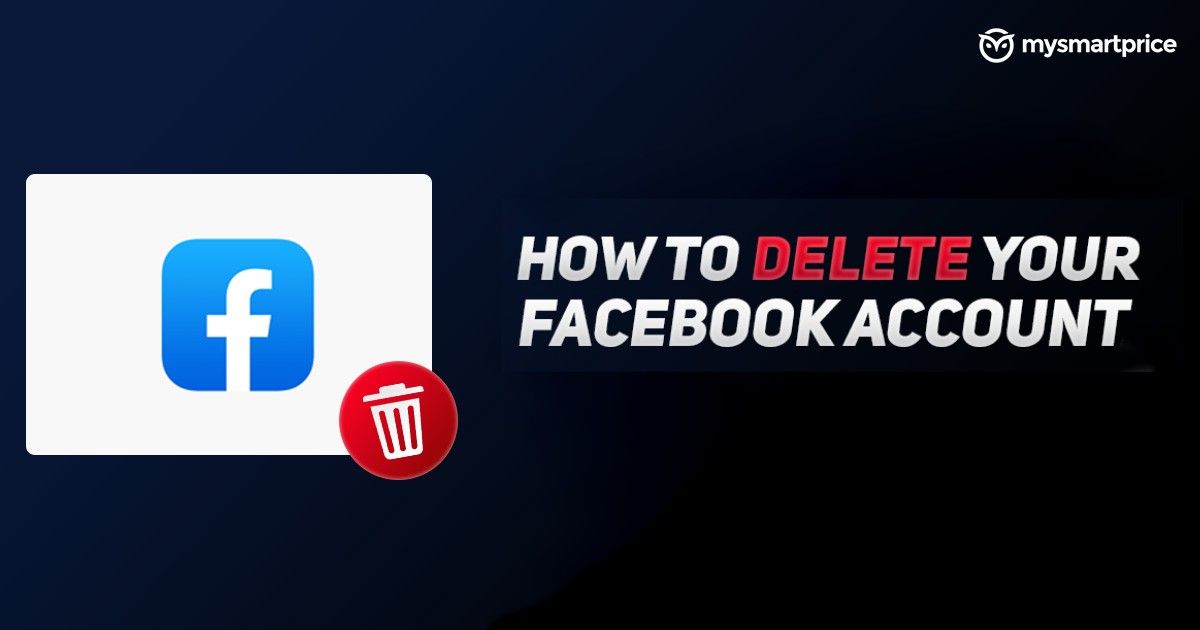 Facebook is no doubt the largest social media platform across the globe. The company has close to 2.8 billion active users every month. The social media platform currently has different platforms including Instagram, WhatsApp and Facebook Messenger. However, in the past few years, we have been continuously reminded that how the brand is secretly collecting, storing and selling your data. The privacy concern for the social media platform is at an all-time high. Whether be it the infamous Cambridge Analytica data scandal that basically collected the personal data of millions of Facebook users without their consent.
Facebook has been always at the centre of a controversy regarding privacy concerns. In 2019, it was revealed that the company enlisted contractors to generate transcripts of users' audio chats. So, if you are one of those who are deeply disturbed by all these controversies, you might want to delete your Facebook account permanently. But how do you do it? In this article, we will show the exact way to delete your Facebook account. But before we begin, it is important to know the difference between deactivating your Facebook account and deleting your Facebook account.
Also Read: How to Delete Your Facebook Account, Page and Group in Easy Steps?
What is the difference between deleting and deactivating a Facebook account?
Facebook allows users to either delete their account or simply deactivate it. The latter is helpful when you want to don't want to be on the social media platform for a while. Deactivating an account means that no one can see your profile. However, you can still use Facebook Messenger. Furthermore, your profile picture will be still visible in conversations. One can also use Facebook Login for other apps like Spotify, Pinterest, and more. Moreover, the photos, posts, and videos will not be deleted. Users can easily reactivate the account whenever they want.
Also Read: Facebook Video Download: How To Save Videos From Facebook On Android, iPhone And Laptops
How to Delete Your FB Account Permanently?
Before deleting the account it is important to note that won't be able to reactivate your account. Furthermore, your profile, photos, posts, videos, and everything else you've added will be permanently deleted. You will not be able to use Messenger and you won't able to use Login for other apps as well. So, if you are really certain, you can follow these steps to delete your Facebook Account:
Open the Facebook app and go to the Settings & Privacy section, then click on Settings.
Click on Your Facebook Information and then go to Deactivation and Deletion.

Choose Permanently Delete Account, then click Continue to Account Deletion.

You will be asked for a reason for deleting the account. Choose the reason.
In the next slide, the company will show you all the data that will be lost when you delete it.

Click Delete Account, enter your password and then click Continue.
Also Read: How to Download Videos From YouTube, Instagram, Twitter and Facebook to Your PC or Phone
Facebook generally takes up to 90 days to delete your account from its servers. However, the company still gives you 30 days grace period to re-activate your account. You can log in back to your account within 30 days to stop the deletion process.
How to Download Your Facebook Data?
Before deleting your account permanently, you can download a copy of all the data Facebook has on you. Here's how to do it:
On Facebook, select 'Settings & Privacy'. Under that, select 'Settings'.

Now, under 'Privacy', select 'Your Facebook Information'.

You'll see the 'Download profile information' option; click 'View' under that.
Select the 'Request a download' option on the window that pops up on the next page.

All the data Facebook has on you will start downloading now.
Frequently Asked Questions
Why is my deleted Facebook account still visible?
Even after you delete your Facebook account, Facebook will keep it available for 30 days in case you change your mind.
How do I remove my presence from Facebook?
You can either deactivate your account or delete your Facebook account. Deactivating allows you to take a break and regain access to your account after, while deleting your account just straight up deletes your account from Facebook.
Is deactivating FB permanent?
Deactivating your Facebook account is permanent till your try to log back into your account.