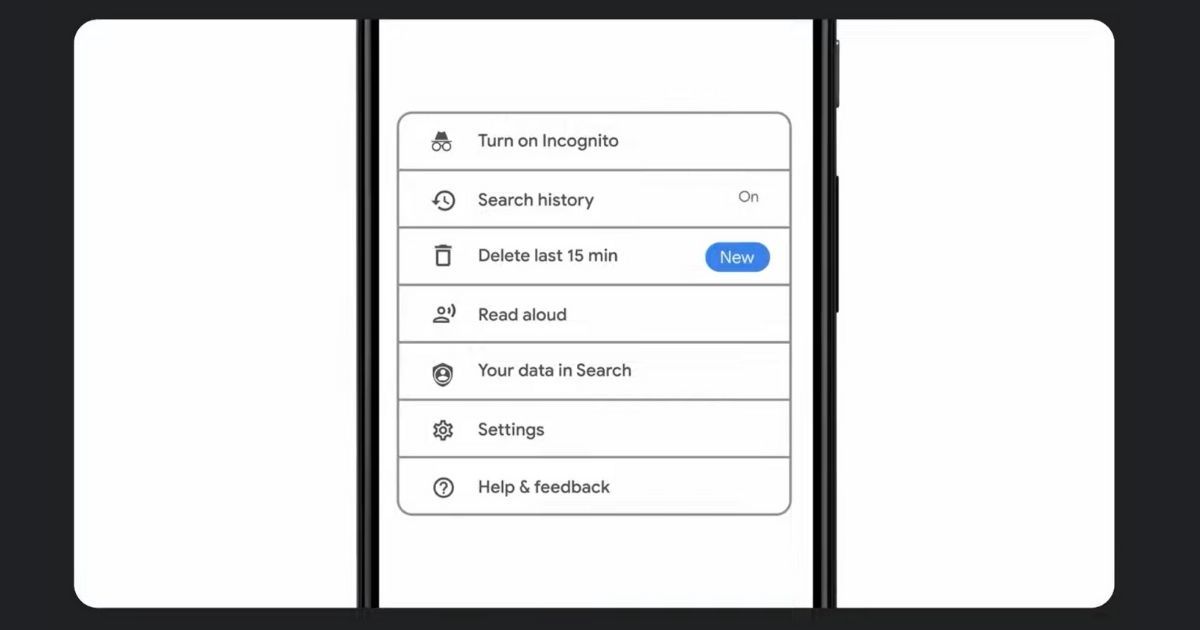 Google is undoubtedly one of the most used search engine apps on our smartphones every day. We use the Google search bar on our phones to quickly get some information or get an answer to some questions. At last year's Google I/O, the search engine giant had announced a new feature to Google's privacy suite, which allows you to delete the history of your Google search that you've done in the past 15 minutes.
Back in July 2021, the feature was rolled out to iOS devices and after about seven months, the feature is now available for Android users. The feature was spotted by Mishaal Rahman on Twitter and we could also see the new feature on our end. Here is how the feature works.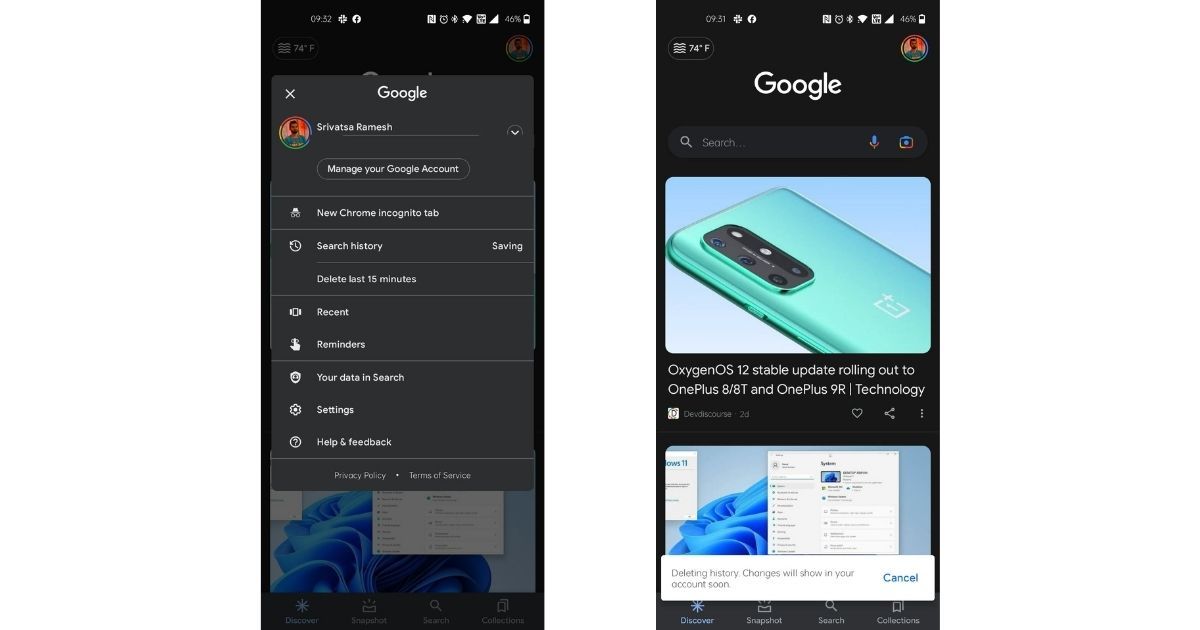 How To Delete Last 15 Minutes Search On Google
Tap on your 'G' icon on the Google search bar
Tap on your profile photo on the top right
In the pop-up screen, you'll see "Delete last 15 minutes"
Tap on that and you'll get a message saying "Deleting history. Changes will show in your account soon"
Once this is completed, your last 15 minute Google search history will be deleted. The feature is now rolling out to most Android users and it'll be widely available for all users in the coming weeks. This feature is also part of the Google app update, so if you are interested in checking out the feature, make sure you are on the latest version of the Google app.
With this updater, both Android and iOS users can now delete their last 15 minutes search history. However, desktop users are now left out. As of now, desktop users can clear browsing data for the last hour, last 24 hours, last 7 days, last 4 weeks, and all time. Additionally, desktop users can also auto-delete activity older than 3 months, 18, or 36 months. With Google I/O 2022 coming up in May, we can Google might announce a similar feature for the desktop users as well.