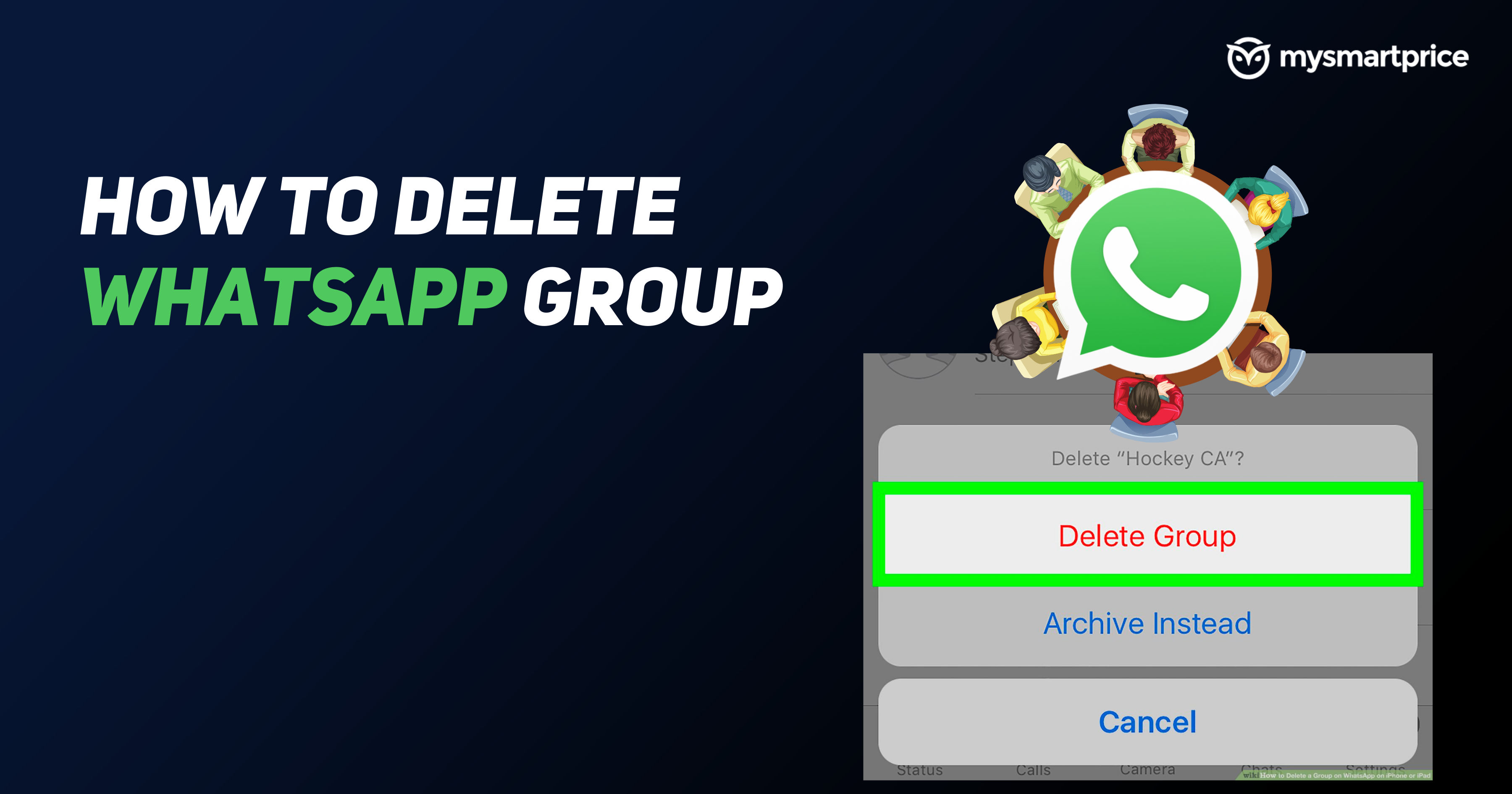 So WhatsApp Groups are a fun way to interact with multiple people at once. Be it the family group, friends group or cousins groups, the WhatsApp Group always plays a major part in planning things in our daily lives, especially in India. WhatsApp has become one of the must-have apps for smartphone users in India in 2022 as so many things are dependent on the same.
Having said that, WhatsApp Groups can sometimes become overwhelming with too much messaging and in some cases, you might want to just delete a group as the group members are no longer active or you might want to delete a group for the purpose of the Group has been achieved. In this guide, we will take a look at how one can delete WhatsApp on a phone, Web, and Desktop.
You can delete a group for all group participants if you're the group admin. Before you can delete a group you must remove all group participants, and then exit the group. If you delete a group, you'll no longer see the group in your chats list and the chat history will be erased from your phone. However, other participants will still see the group in their chat list. But, no one will be able to send messages.
Also Read: WhatsApp Change Number: How to Change your Mobile Number on WhatsApp Using Different Methods
How to exit and delete a group on the Phone

How to
Remove group participants on WhatsApp (If you are Admin only)
Open WhatsApp on your phone

Open the group chat

Tap the group subject (group name)

Scroll down to the list of participants in the group

Tap the participant's name




Select Remove > OK
How to Exit a Group Phone
After removing all group participants, you can exit the group by following these steps.
Open the group chat

Tap the group subject (group name)

Scroll down and find the "Exit group" option




Tap Tap Exit group >Exit
How to
Delete a Group Phone
Once you have exited, it is now time to delete the group. The delete group option will be visible once you have removed all members or exited the group.
Once you tap on the Exit group option, you will get an option to Delete the group

Tap on "Delete group"

Select Continue




Tap on "Delete group
Alternatively, you can also open any group > tap the group subject > tap Delete group > Delete. In case you don't want to delete the group media from your phone, make sure Delete media in this chat or Delete media in these chats is unchecked.
Also Read: WhatsApp Android to iOS: How to Transfer Chat Messages and Media from Android Mobile to iPhone
How to exit and delete a group on WhatsApp Web

How to Remove Group Participants
on WhatsApp Web
(If you are Admin only)
Open WhatsApp Web/Desktop

Open the group chat




Click the group subject (group name)

Scroll down to the list of participants in the group




Click Menu by the participant's name (down arrow)




Select Remove

Click Remove > OK
How to Exit a Group
on WhatsApp Web
Open WhatsApp Web/Desktop

Open the group chat




Click the group subject (group name)




Scroll down and the "Exit group" option




Click Exit group > Exit
How to
Delete a group o
n WhatsApp Web
Open WhatsApp Web/Desktop

Open the group chat

Click the group subject (group name)

Scroll down and the "Delete group" option

Click Delete group > Delete
Also Read: WhatsApp Chat Backup: How to Backup WhatsApp Messages on Android Mobile and iPhone