Highlights
DigiYatra will be soon available at all terminals of IGI Airport.
It is likely to be operational from April.
This will make the entry process easy for passengers.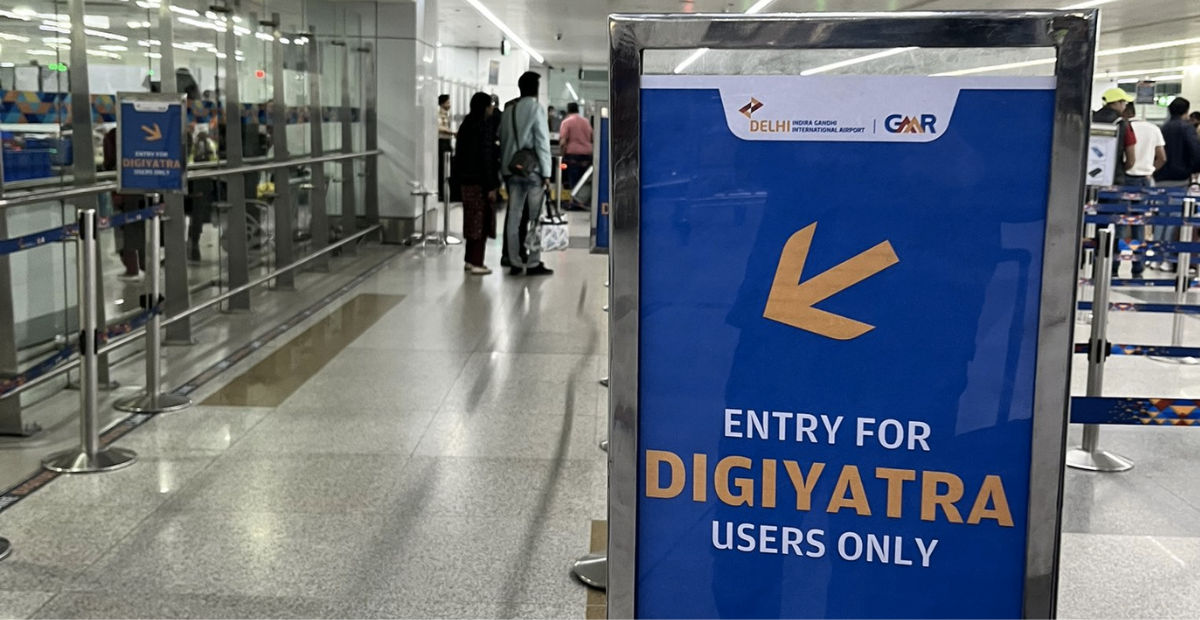 DigiYatra, the official app for air travellers in India, has made the entire process of checking-in convenient and efficient for passengers. In the first phase, it was installed on December 21, 2022 at three airports – Delhi, Bengaluru and Varanasi. However, at the Delhi airport, the facility is available only at Terminal 3. The gate had earlier one machine only which was increased to two later after seeing a great response. The other two terminals – Terminal 1 and Terminal 2 don't have support for DigiYatra.
Now, in the latest move, Delhi Airport operator, DIAL has confirmed that it will install facial recognition technology-based DigiYatra facility at all entry and boarding gates of Terminal 2 and 3 by the end of March. After which, all passengers will be available to check-in easily at any gate of Delhi Airport. Here's everything you need to know about it.
DigiYatra Facility Soon at All Terminals of Delhi Airport
Delhi International Airport Ltd (DIAL) has confirmed that it will install at least two machines at all terminals of Delhi Airport to make the process convenient for passengers. They are likely to become operational from April 2023 for daily travellers.
"At present, around 2,500 passengers are using DigiYatra at Delhi Airport's Terminal 3 every day. After installation of DigiYatra infrastructure at Terminal 3 and Terminal 2, around 40% of the daily domestic travellers will be able to get seamless entry inside and will be able to save around 15-25 minutes of their time in the process from entry check to security check during peak hours," said a DIAL spokesperson
DIAL predicts that around 40 per cent of daily travellers will be able to check-in easily using the machines following their installation.
What is DigiYatra and How to Use it?
DigiYatra is an app that was launched by Minister of Civil Aviation, Jyotiraditya Scindia on December 1, 2022 following the huge crowd at Delhi Airport. The app is a digital platform for air travellers that makes the whole security and boarding check-in process easy in a short span of time. It stores and detects your face to verify your identity at the Airport.
Users are required to first create their account on the app and then validate their identity using Aadhaar card. They are also required to share the boarding pass barcode that they get from the airline company. In case you are suspicious on whether it shares your data or not, here's what an official spokesperson has to say.
"The credentials shared by passengers on the DigiYatra app remain on their mobile phones. It is not saved anywhere, as DigiYatra is designed on the concept of privacy by design. Also, all details shared by passengers for their travel with the airport get automatically purged soon after the flight takes off,".
Also Read: Bike-Taxi Aggregators Might Stop Services in Delhi as Government Sends Out Warning: Here's Why
Last, they are required to verify themselves at DigiYatra-supported machines.