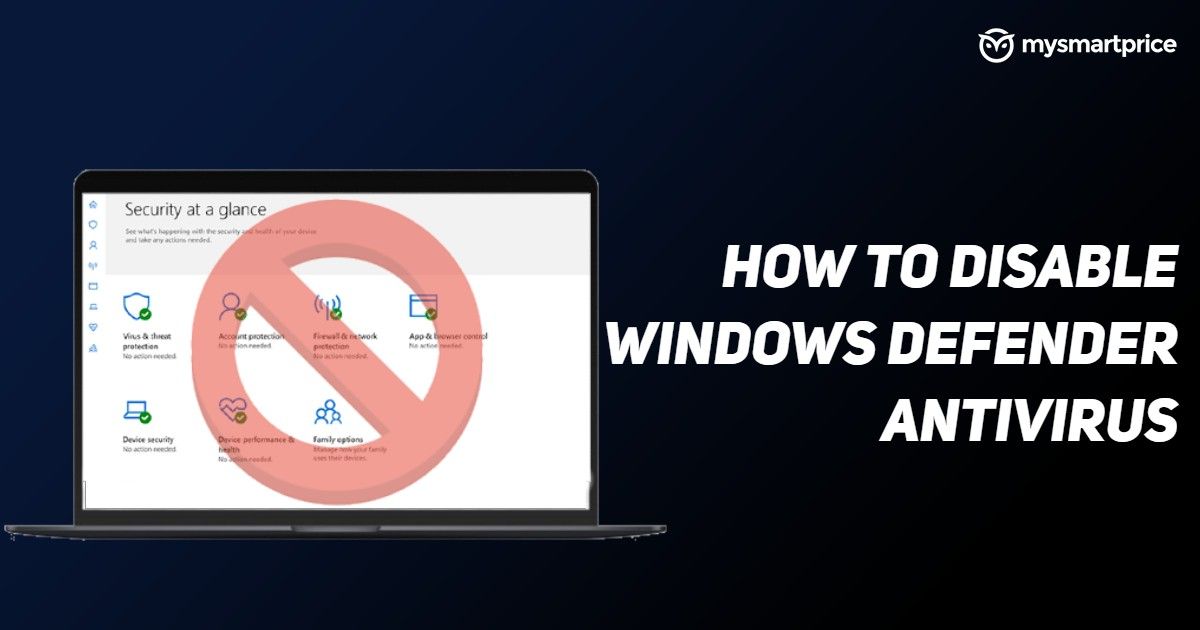 Windows Defender Antivirus, now popularly known as Microsoft Defender Antivirus, is the first line of defence provided by the Windows company. The antivirus software basically guards your Windows PC or laptop against external threats, malware, spyware, and more. The best part is that you don't need to pay for the premium version as it comes pre-installed with any version of Windows 10. The software protects your computer in real-time. However, it also makes it a tad difficult to install some of the specific applications.
Also Read: MS Word Short Cut Keys: Complete List of Computer Keyboard Short Cut Keys for Windows and macOS – MySmartPrice
Sometimes the Defender software treats third-party software as a threat and it will not allow you to install it on your PC. Moreover, there is a chance that you go for a third-party antivirus programme, so it only makes sense to remove Defender antivirus from your PC. But you cannot. Microsoft does not allow you to delete the antivirus software. However, there is a way through which you can disable it. So, to make things easier for you, we have come up with three different ways through which you can disable Windows Defender Antivirus on your Windows 10 PC or laptop.
What is Windows Defender Antivirus?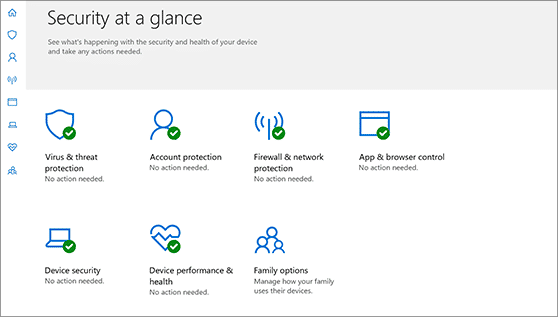 Microsoft Defender Antivirus is the Windows 10 built-in antivirus that protects your device and data from malware, viruses, rootkits, spyware, and other forms of trojans. The antivirus comes pre-installed and you don't require to download it when you get a new Windows machine. The Microsoft Defender Antivirus acts like any other antivirus software available in the market including Avast, Kaspersky, Norton, and more. However, unlike the other software, you cannot delete this from your computer. The antivirus software is not hte best antivirus available in the market that can stop each and every threat, but it has the advantage of being integrated into Windows and being well-optimised which does not waste much system resources.
Also Read: WiFi Password Check: How to Check WiFi Password in Android, iOS Mobiles and Windows, macOS Laptops – MySmartPrice
How to Disable Windows Defender Antivirus via Windows Security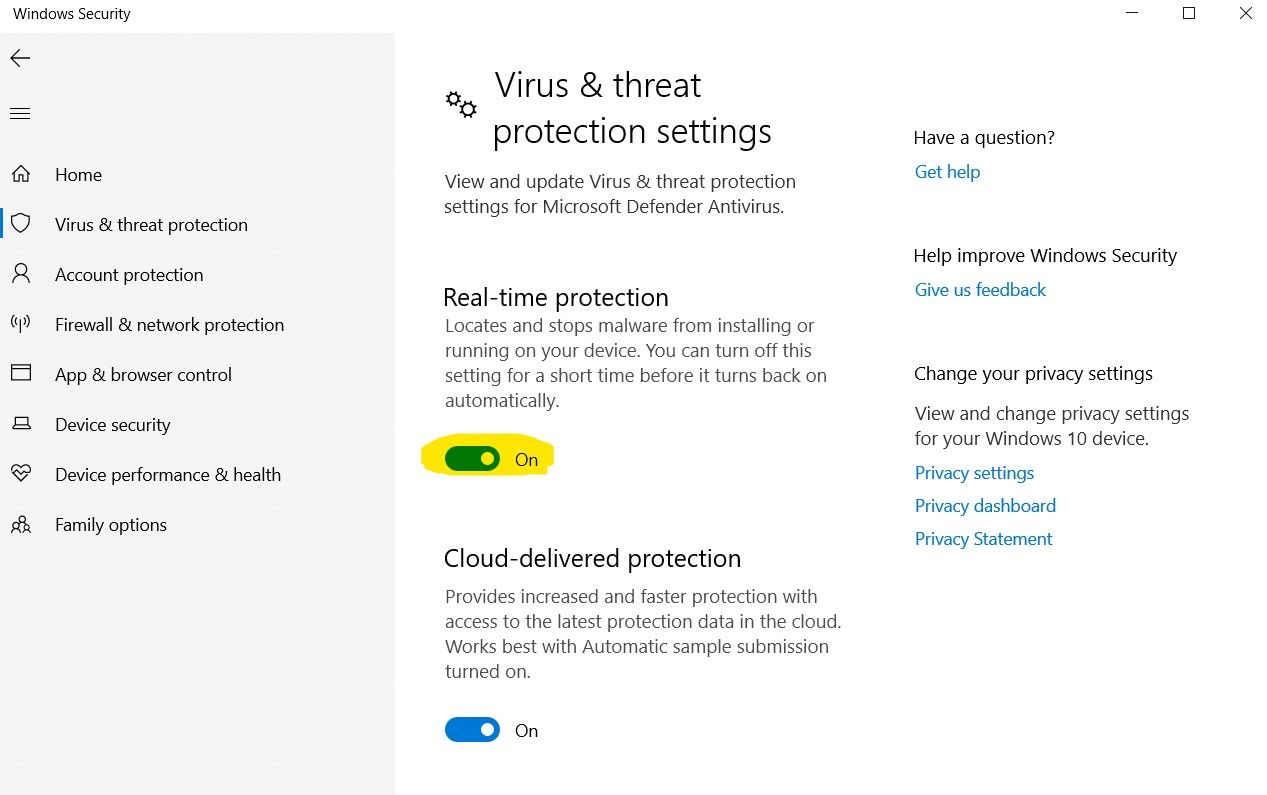 Although it is great to have Microsoft Defender Antivirus, when you install other antivirus apps on your system, it does not make sense to keep this one on. This is primarily because running more than one antivirus software on your Windows laptop or PC can actually waste system resources and make your PC slow. So, if you have installed new antivirus software, here's how you can disable the Defender Antivirus by using the Windows Security option:
Open Start and search on Windows Security in the search bar.
Open the application and go to Virus & Threat protection section.
Under this section, you need to click on the Manage Settings option, which can be found under Virus & threat protection settings.
Turn of the real-time protection toggle switch to disable Microsoft Defender on your PC.
Also Read: PDF Password Unlock: How to Remove Password from PDF File Using Adobe Reader, Small PDF, Google Chrome
However, it is important to note that this will only temporarily disable the antivirus. When you will restart your PC, the Windows Defender will automatically be turned on. By turning off the real-time protection, you can install specific software or application, which you were not able to do when the antivirus was turned on.
How to Disable Windows Defender Antivirus via Registry
There is also a workaround through which you can permanently disable Windows Defender antivirus software. This can be done by using the registry. Although it is a bit of a lengthy process, it will permanently disable Windows Defender software. Follow these steps:
Go to Start and type 'Regedit' in the search to open the Registry Editor application.
On the left side, you will see different options. Navigate to HKEY_LOCAL_MACHINE and go to Software.
There search for Policies and click on Microsoft. You will find the Windows Defender folder.
Right-click on the folder and then click New > DWORD (32-bit) Value.
Enter 'DisableAntiSpyware' as the name of the value and press Enter.
Now double click on DisableAntiSpyware' and change 'Value data' to 1.
After that simply restart your computer and the Windows Defender will be permanently disabled.
Also Read: How to Take Screenshot on Windows, macOS Laptops, Android Mobile and Apple iPhone?
In order to re-activate the antivirus software, you can follow the above-mentioned steps and then change the 'Value data' from 1 to 0 and click Ok. Restart your system and the software will be enabled.
How to Disable Windows Defender Antivirus via Group Policy
The third option to disable Windows Defender Antivirus or Microsoft Defender Antivirus is by using Group Policy. Here's how you can disable it with this method:
Press 'Win + R' together and a dialogue box will appear.
You then need to type 'gpedit.msc' and hit enter.
The local group policy editor window will open and then need to navigate to Computer Configuration.
Under this tab, you need to double click on 'Administrative Templates' and then click on 'Windows Components' to expand it.
Scroll down and locate 'Windows Defender Antivirus'. On the right side, you need to click on 'Turn off Windows Defender Antivirus' and a new window will open.
You then need to choose the Enabled option on the new Window and click on Apply and then press Ok.
Also Read: How to Update Drivers in Windows 10 PC and Laptops?
Restart your computer and the Windows Defender will be disabled. You can enable this by following the same above-mentioned steps. Just in the last, click on Not Configured and click on Apply and then Ok. Restart your computer and the antivirus will be enabled again.
Thanks for reading till the end of this article. For more such informative and exclusive tech content, like our Facebook page