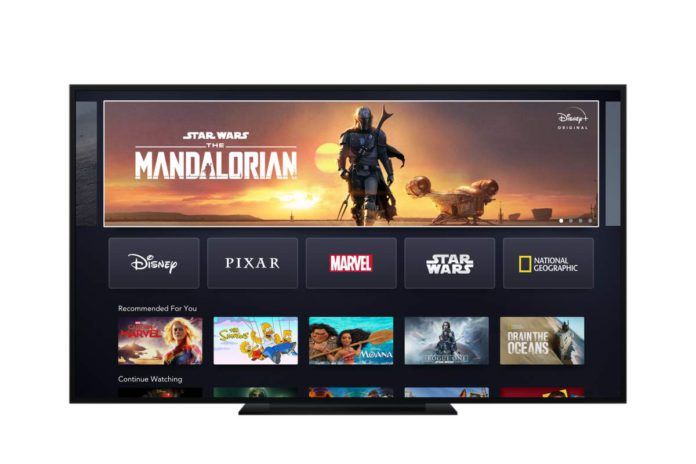 Disney+, the Walt Disney company's streaming service, has been around for a while now. The same, however, is yet to reach the Indian soils. Finally, the fans of the Disney+ have something to be happy about as the service is going to launch in India on March 29. The company has recently given an official statement on the launch of the service in India. Let's have a look at the Disney+ streaming service and see as to what all it has in store for us.
Disney+ to Launch in India on March 29, Likely to be Called Disney + Hotstar
Bog Iger, company's chairman and chief executive officer, said on Tuesday during the company's first-quarter webcast that the Disney+ service will be made available in India on March 29. It will be served through Hotstar and will likely be dubbed Disney + Hotstar. In case you are unaware, Disney+ has already been launched in the US, Canada, and the Netherlands on November 12 of last year.
Disney India acquired Star India's Hotstar streaming app a little while ago. So far, Disney has had no significant presence in the digital streaming realm in the country, and Disney+ will make an absolute strong entry of the company in the Indian streaming community. Hotstar is one of the most successful streaming platforms in India, and it not only shows content from Star India, but it is also home to HBO's originals, various sports tournaments like the Indian Premier League, Indian Pro Kabaddi, international cricket matches, and many more.
Also Read: Disney Plus: What Does it Offer, When Will it Launch in India? Price, Supported Devices
Disney+ has so far gained more than 28.6 million paid subscribers, and the number will only increase once the service launches in a populous country like India. "We believe the subscriber growth to date, and the overall reaction to Disney+ reflects a variety of factors that include the uniqueness of the service, an excellent user interface, and the high quality of our brands and content," said Iger, addressing the same. "Although our volume will increase, we remain focused on providing quality content from our core franchises and brands, not just quantity, as we continue to build our portfolio."