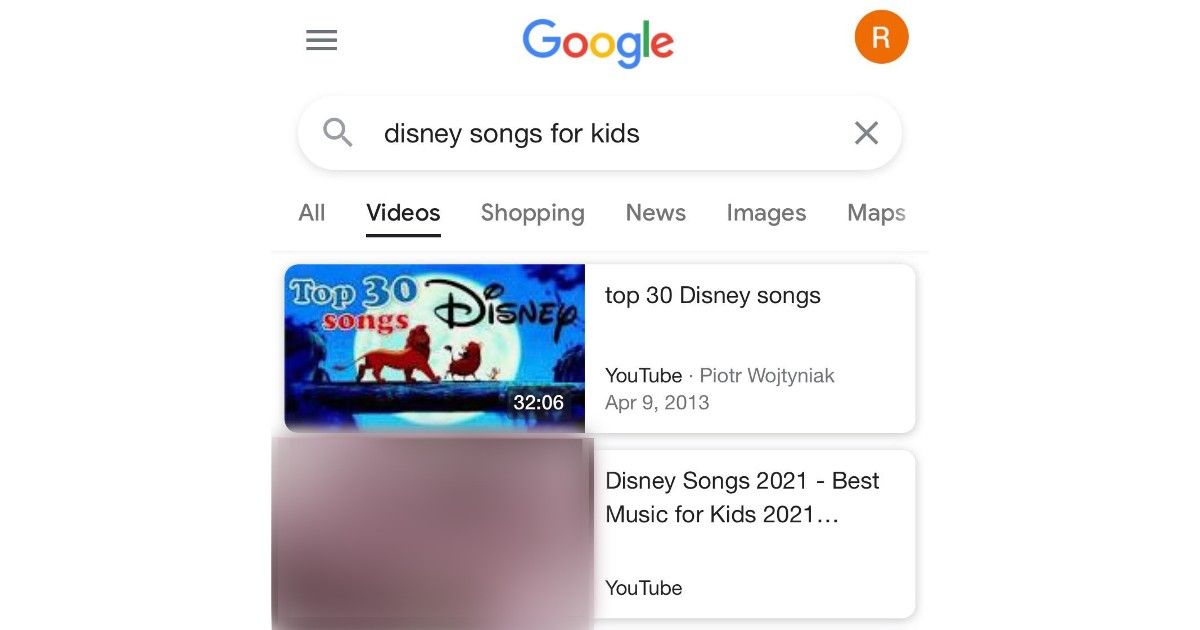 Disney songs for kids would be an understandably popular and regularly accessed search term on Google. For young parents juggling video conferences and newborns, YouTube is a lifeline that helps their kids stay engaged (even though many will tell you about the downsides of getting kids hooked to screens too early). Now, Reddit user SillyPsyban has stumbled upon a rather awkward piece of glitch, which brings to light multiple issues – searching for 'Disney songs for kids' on Google and accessing the videos tab on mobile appears to be ranking thumbnails with pornographic content depicted on them.
A deeper dive into the Reddit thread reveals that the video ranked on Google Videos search was actually not a pornographic clip. Instead, it appears to be a cover thumbnail image that Google scrolled from its videos site, YouTube. Such an incident can only occur when the uploader of the video would have purposely (or somehow, mistakenly) uploaded the pornographic image in the meta description of the video in question. As a result, even though the video itself was just fine, playing the stipulated collection of Disney songs for kids, it is the thumbnail that was being scrolled by Google that appeared to be the problem.
This also highlights how despite all the advancements, such gaffes can occur pretty regularly on the internet, which means that if you're handing a smartphone or a tablet over to your kid, it's probably the most sensible idea to make sure that you have Safe Search turned on, or have parental controls or child modes switched on for every app that you make accessible to them. Even when you're sitting with your kid and browsing the web, it's generally a good idea to have Safe Search turned on, so that you do not accidentally expose them to adult content in inadvertent situations such as this.
On an isolated note, the Redditor who raised the issue in the Google Reddit thread apparently faced a scam call centre based in India, who reportedly asked for $500 as a fee to remove the said content. Users are urged to note that Google and YouTube will never ask for money to remove problematic content from their website. It is also important to note that Google does not have any "outsourced" support number, as the scammer claimed to SillyPsyban when they called to report the issue.
Next time, when you're ever dialling up Google to give them an earful about pornographic thumbnails on children's entertainment music collections, do make sure that you dial the official number, and do not pay up out of your own pockets to resolve the issue.
Thanks for reading till the end of this article. For more such informative and exclusive tech content, like our Facebook page