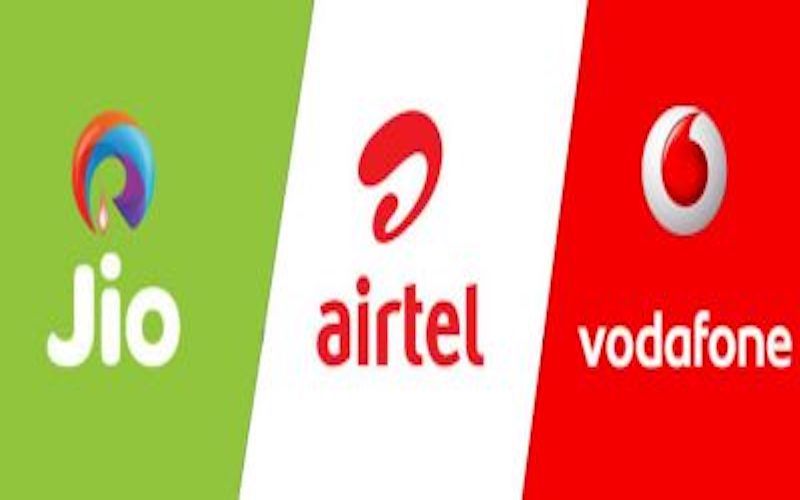 With the festive season and in particular Diwali around the corner, consumers across India have been bombarded with a virtual barrage of offers. Telecom operators in India have been rolling out festival special offers, not just to keep their user base intact but also to attract new customers. In the past few days, we have come across a number of promotional offers, recharge schemes, and top-ups from major telecom providers.
This time of the year, in fact, is generally considered the best time to shop, buy stuff and save a considerable amount of money in the process. The telecom market is no different. In this article, we have compiled some of the best Diwali 2018 prepaid recharge plans and offers from Airtel, Jio, Vodafone, and BSNL.
Prepaid Recharge Plans and Offers from Airtel
Airtel has recently shifted to the long-term validity plans, taking the heavy market demand into account. The telecom operator has rolled out a plan worth INR 597 that offers unlimited calling benefits with no FUP constraints. Additionally, the prepaid recharge plan provides data and SMS benefits. The plan carries a validity of 114 days. Further, Airtel had also updated its INR 291 prepaid recharge plan, earlier this month. The revised plan offers 1.5GB data per day for a period of 28 days, along with unlimited voice calls and 100 SMS per day.
Further, Airtel customers will receive an instant cashback of INR 2,000 on upgrading to a new 4G smartphone. The festive offer is a part of the #AirtelThanks initiative, which brings exclusive offers to the telco's loyal customers. Under the programme, Airtel provides its subscribers free Netflix subscription, access to premium content on ZEE5, and deals on Flipkart-exclusive smartphones. Airtel has also launched a series of prepaid recharge plans ranging from INR 35 to INR 245, offering talk time and data benefits.
Reliance Jio Diwali Offers
Reliance Jio has also introduced a new 'Jio Diwali offer' for its prepaid subscribers, priced at INR 1,699. The plan carries a validity of 365 days and is one of the most cost-effective offerings from the telco, so far. The yearly plan offers 1.5GB data per day, unlimited voice calls with no FUP limits, along with 100 free SMS per day. With the INR 1,699 prepaid recharge plan, Jio users will get a total of 547GB data for a year. Recently, Jio has also partnered with the popular smartphone maker Xiaomi to offer additional 1.5GB data on top of the existing data benefits in the INR 1,699 plan. The additional benefits are valid for those who own a Xiaomi smartphone.
In addition to this, Jio customers who subscribe to this plan on or before November 30 will be eligible for 100 percent cashback. The cashback will be provided in the form of digital coupons.
Best Prepaid Recharge Plans from Vodafone and BSNL
Vodafone has just announced its INR 597 plan, aimed at users with heavy calling requirements. The plan offers a total of 10GB data, unlimited voice call benefits, along with 100 SMS per day. However, the plan comes with a daily calling cap of 250 minutes and the weekly limit is set to 1,000 minutes. If the subscribers own a Vodafone feature phone, they will get a validity period of 168 days with their plan, while the regular smartphone owners will enjoy the benefits for 112 days.
BSNL, on the other hand, introduced an INR 78 prepaid recharge plan during Navratri and plans on offering its benefits till the end of Diwali. Under this plan, BSNL prepaid users get unlimited voice calls, unlimited data, along with unlimited video calling benefits. However, the plan does not offer any SMS benefits. BSNL is popular for its special tariff vouchers and the telecom operator has rolled out plenty in the past couple of months.