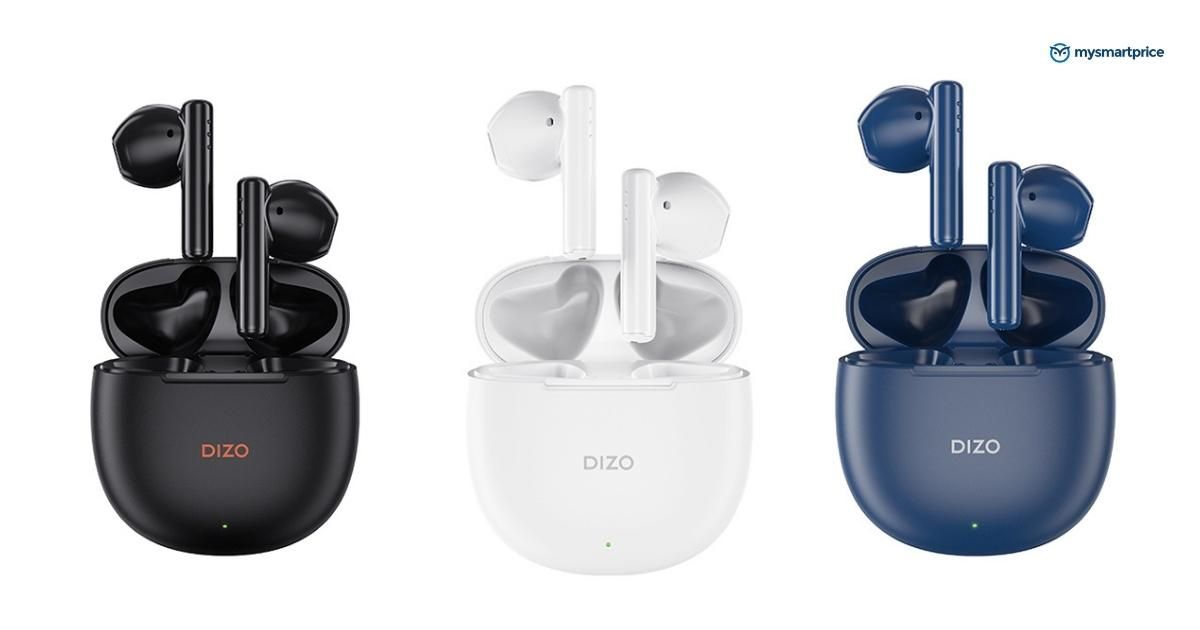 Realme TechLife brand Dizo has launched a new pair of truly wireless earbuds in India, dubbed the Dizo Buds P. These new earbuds come with a stem-style design and a charging case, on the lines of Apple's Airpods. The Dizo Buds P pack in 13mm dynamic Bass Boost+ drivers, and offer 40 hours of total playback and noise cancellation for calls. The new earbuds will go on sale beginning July 5 via Flipkart. Let's take a closer look at the Dizo Buds P, its features, specifications and price in India.
Dizo Buds P Price in India
The Dizo Buds P carry a price tag of Rs 1,599 in India. These new earbuds will be available starting July 5th via Flipkart. As a part of its introductory pricing, consumers will be able to purchase the Dizo Buds P at Rs 1,299 for a limited time. The earbuds are offered in three colour options, namely Dynamo Black, Shady Blue, and Marble White.
Dizo Buds P Features
The Dizo Buds come with a half-in-ear design, similar to the AirPods with a stem and a charging case. The new TWS from the house of Dizo carries 13mm Dynamic Drivers, with support for the Bass Boost+ Algorithm for enhanced bass performance. Additionally, the Buds P has an 88ms Super Low Latency Gaming Mode, which the manufacturer claims would improve audio and visual synchronisation while playing games. The earbuds also come with IPX4 water resistance, along with splash and sweat resistance.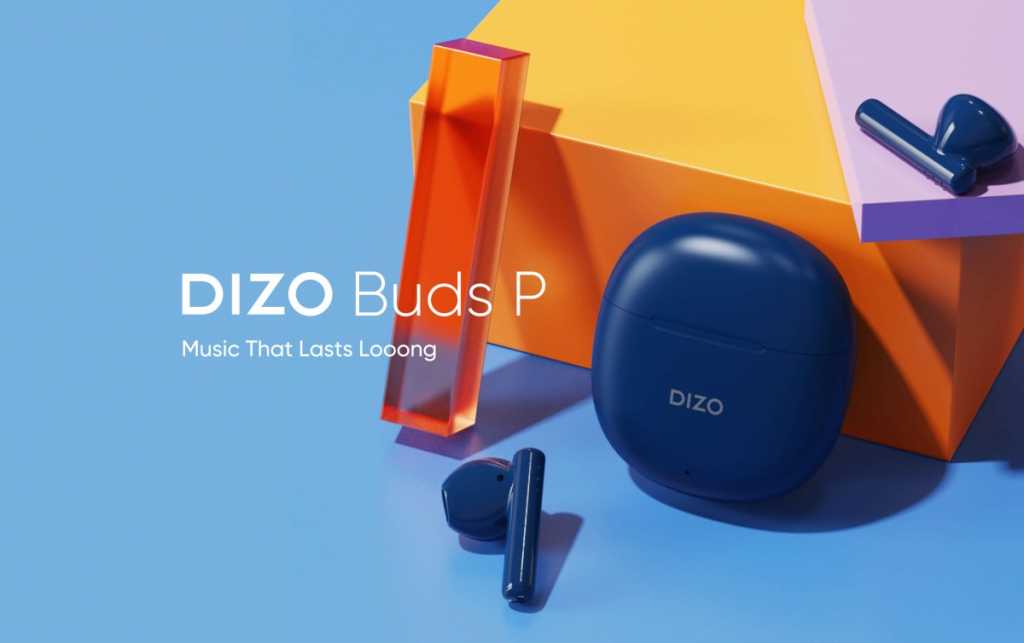 While these new earbuds do not have support for ANC, Dizo is offering Environmental Noise Cancellation (ENC) to get rid of excess noises during calls. Touch controls are available for the earbuds, with a double-tap serving as a play/pause/answer/reject call, a triple-tap serving as a track skip, a long-press on either earbud for 2 seconds representing a call reject, and a long-press on both earbuds for 2 seconds serving as an enable or disabler of Game mode.
The charging case has a maximum battery capacity of 480mAh, while each of the individual earbuds has a 40mAh battery. Dizo claims that the earbuds can provide a total playback time of 40 hours. A single charge is said to offer up to 7 hours of playtime. The charging case can be fast-charged vias the available USB Type-C port. Dizo claims to provide a 4-hour playtime in 10 minutes.