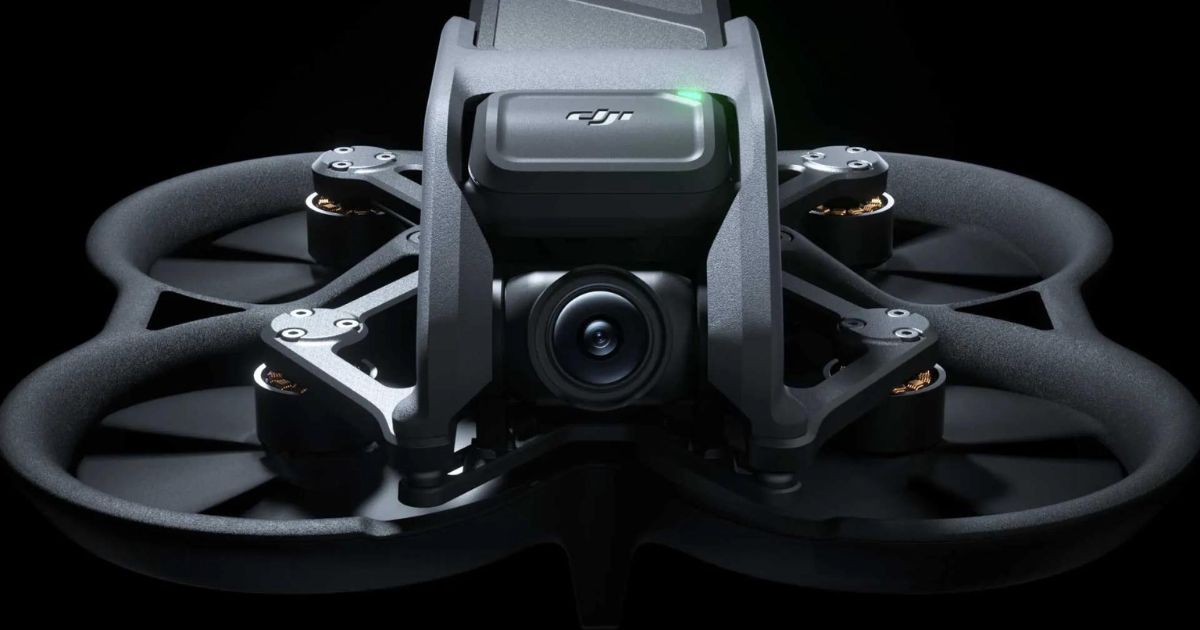 DJI, one of the popular companies known for its drones and action cameras has launched a new FPV Drone. The newest drone from the company is called the DJI Avata. The DJI Avata will be available in three configurations and it starts under $650. For those who are unaware FPV stands for First Person View. Whenever a person is flying an FPV drone, it essentially means that pilots of FPV drones see what the drone sees.
The DJI Avata can be paired with FPV Goggles V2, DJI motion controller, DJI Googles 2 and DJI motion controller. The drone also comes with a built-in propeller guard for safety. You can also control it with the existing DJI FPV Remote Controller 2. Let's take a look at the DJI Avata in detail.
DJI Avata Features and Specifications
The DJI Avata features a 48MP (effective) 1/1.7-inch CMOS sensor. This lens comes with a 155° field of view, 12.7mm equivalent focal length, f/2.8 aperture. The ISO on this sensor ranges from 100-6400 in auto mode and 100-25600 in manual mode. The drone has a 1/8000-1/50 s shutter speed for both photos and videos. The drone is capable of capturing JPEG images with a max resolution of 4000×3000 pixels.
As for the video, with the DJI Goggles 2, you can get 4K @50/60fps, 2.7K @50/60/100fps and 1080p @50/60/100fps. As for the video resolution, with the DJI FPV Goggles V2, the drone can capture up to 4K @50/60fps, 2.7K @50/60/100/120fps, and 1080p @50/60/100/120fps. The drone supports RockSteady and HorizonSteady (EIS) and there are Standard and D-Cinelike colour modes. Distortion correction works in the normal mode, wide mode, and ultra-wide mode.
The drone also comes with a built-in gimble mechanism with -95° to 75° tilt and a max control speed of 60°/s. In terms of battery life, the DJI Avata is backed by a 2420 mAh battery unit and it is rated to last up to 18 minutes on a single charge. Since this is a FPV drone, it can hover like a regular drone, accelerate like a race car, zoom in and out of tight spaces, and stop instantly. There is also a new turtle mode, which allows the drone to flip back if it lands upside down.
DJI Avata: Price and Availability
DJI Avata starts at $629 without RC, DJI Avata Fly Smart Combo with Avata, FPV Goggles V2 and DJI motion controller costs $ 1,168 and the DJI Avata Pro-View Combo with DJI Googles 2 and DJI motion controller costs $ 1,388. The DJI Avata is now available for pre-order in the US.