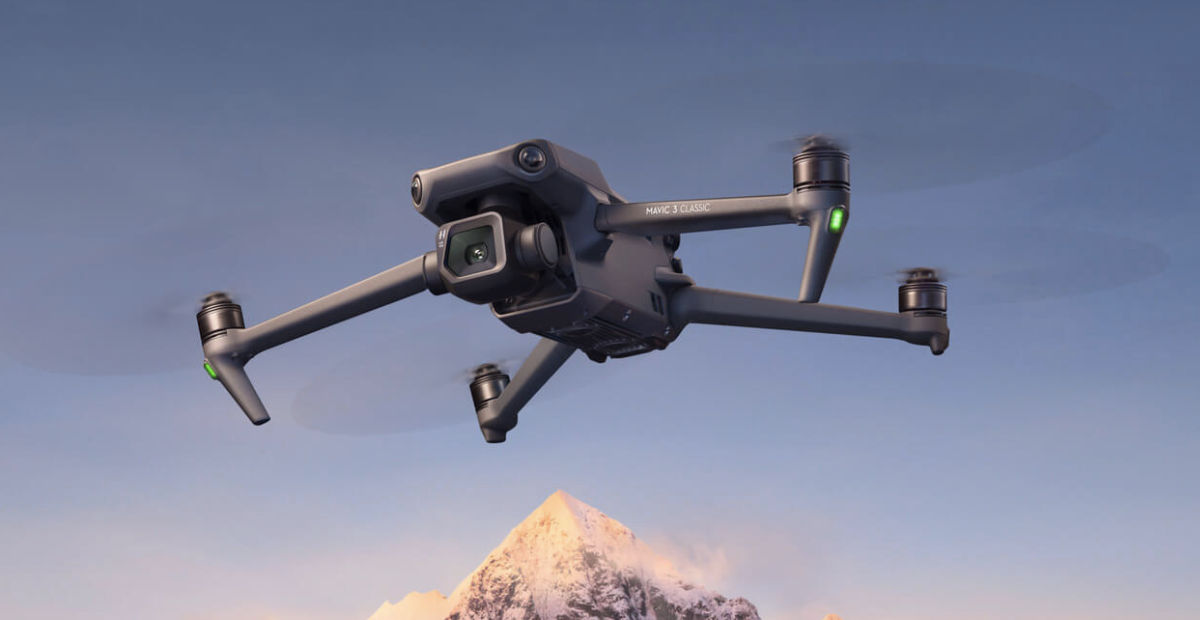 DJI, one of the leading companies known for its drones and action cameras has launched the Mavic 3 Classic Drone. The latest device from DJI is an affordable version of the previously launched Mavic 3. The Mavic 3 Classic misses out on the extra 12-MP telephoto lens and any optical magnification.
DJI, last year collaborated with Hasselblad, a well-known camera brand for its drone. The Mavic 3 Classic also packs the same 20-MP Hasselblad 4/3 CMOS camera module as the original Mavic 3. To give you a better idea, OnePlus, the popular smartphone company has also collaborated with Hasselblad for its flagship smartphones such as the OnePlus 10 Pro, 9 Pro, etc. Here's everything you need to know about the newly launched DJI Mavic 3 Classic Drone price, availability and features.
DJI Mavic 3 Classic Price and Availability
The DJI Mavic 3 Classic comes in three different configurations and is currently available in US only. The Drone-only Mavic 3 Classic is available at $1,469 (roughly Rs 1,21,583) whereas the Mavic 3 Classic with a remote controller and a 5.5-inch HD display costs $1,749 (roughly Rs 1,44,758). The remote controller and a drone combo cost you $1,599 (roughly Rs 1,32,343). The products are available on sale and can be bought from the official website.
Besides the above-mentioned configurations, DJI is also offering other accessories with the Mavic 3 Classic. There is a DJI Mavic 3 Fly More Kit available at $ 649 ( roughly Rs 53,723) that includes two flight batteries, a 100W battery charging hub, a 65W car charger, a convertible carrying bag, and low-noise propellers.
DJI Mavic 3 Classic Features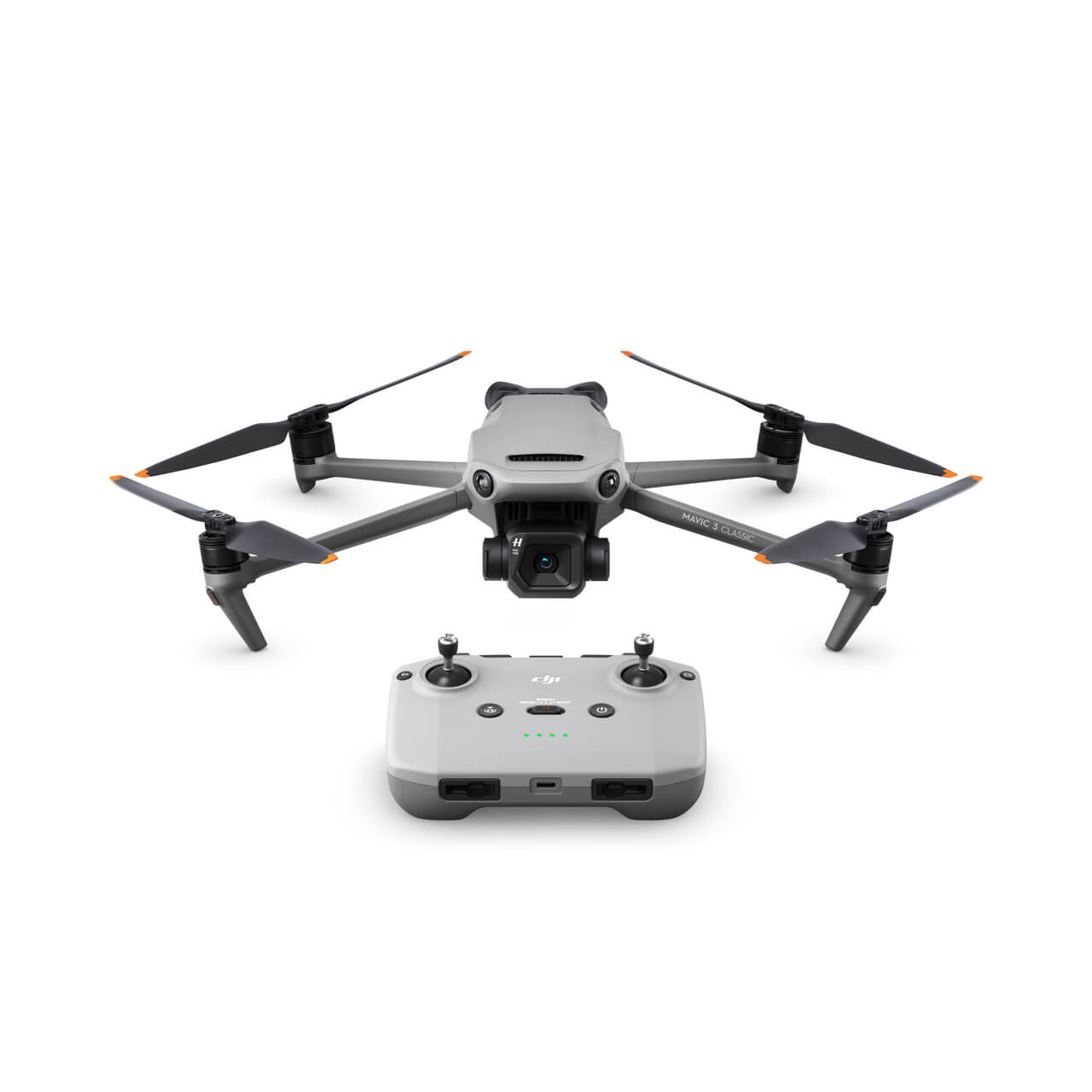 The Mavic 3 Classic is a toned-down version of the Mavic 3. It packs a 20-megapixel 4/3 CMOS camera module with Hasselblad branding. It shoots photos and videos in 12-bit RAW and can shoot videos at 5.1K resolution (5,120 x 2,700) with 50 frames per second. Besides that, it can shoot in other modes as well such as 4K videos at 60FPS, and 1080p videos at 60FPS.
The Mavic 3 Classis uses the same O3+ technology that we have seen on the Mavic 3. It lets you shoot 1080p/60fps videos from up to 15km distance with a low latency of 120ms. It can last for up to 46 minutes on a single charge. It takes approx 96 minutes to charge with the DJI 65W portable charger.
To avoid obstacles, it has a bunch of sensors and also packs an AirSense ADS-B receiver that warns the pilot of a nearby airplane. It has 8GB of internal space out of which 100MB will be reserved for the system. You can expand it up to 256GB using an external microSD card.
DJI has added a new feature on the Mavic 3 Classic which it calls the Cruise Control feature. It minimises the camera shake which is caused by the fast movement of the drone to capture better pictures and videos. It has night mode to capture better pictures in low-light conditions.
The pictures captured by the drone can be transferred to a smartphone over Wi-Fi 6 without a remote controller.