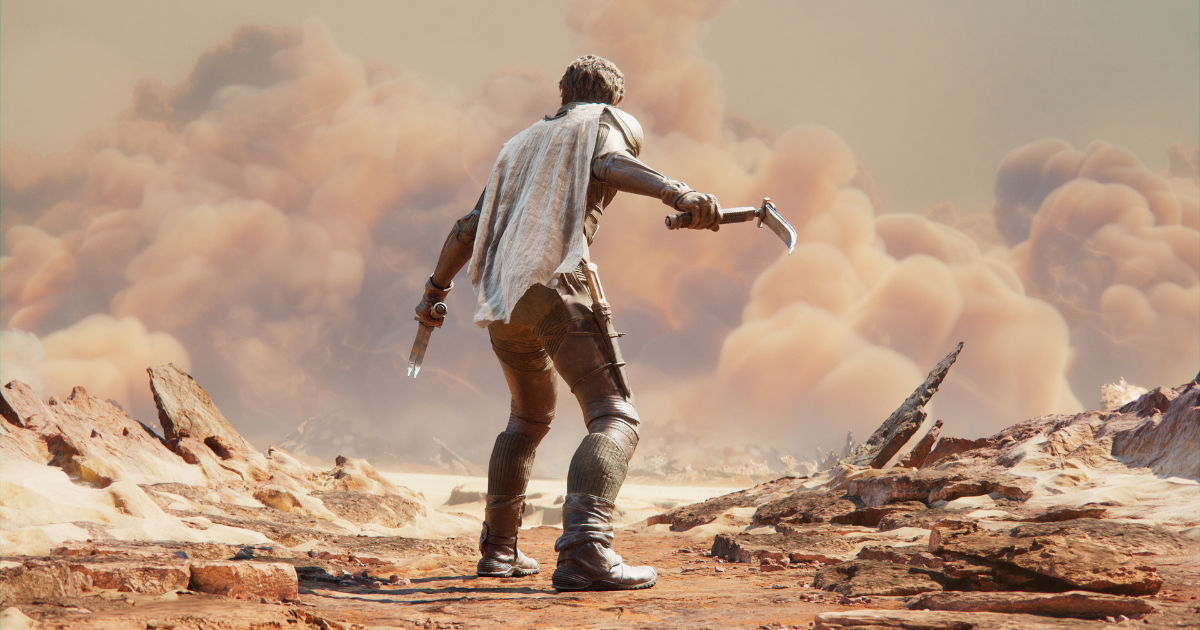 Last night's Gamescom Opening Night Live, hosted by Geoff Keighley, included a number of cool new game reveals, including Dune: Awakening. Based on the sci-fi franchise, Dune Awakening is an open-world survival MMO where scores of players will share a vast and "seamless" Arrakis.
Arrakis is the desert planet, also referred to as Dune, the central location of the Dune franchise. The upcoming game is being developed and published by Funcom and the release date is yet to be announced.
Players can sign up for the beta from the official website of the game and get an early look at what the MMO holds. The game will be available on PC, Xbox Series X, and PlayStation 5 when it releases.
Also Read: Sony Announces New PlayStation 5 DualSense Edge Controller
Dune: Awakening, Survival MMO Set for Release on Next-Gen Consoles and PC
The game seems to share a lot of aesthetic similarities to Dune, directed by Denis Villeneuve, but will likely not have any sort of tie-ins to the movie or its sequel. From the information shared by Funcom so far, it seems Dune: Awakening will task players with creating their own faction on Arrakis and mining spice.
The game will likely combine the harsh survival elements with some sort of combat and worm traversal. So far, no gameplay has been revealed but we will likely see more of the game as it nears completion.
Survival MMOs have taken off in a big way as of late and given the resurgence of popularity of the Dune IP, there is a good chance Awakening could become the next big, persistent, MMO title.
Funcom is a prolific Norwegian studio that has consistently worked on MMORPGs, including Conan Exiles. It would appear that Dune: Awakening is the biggest IP that the studio have worked on so far, and it will be interesting to see how it fares when it launches.