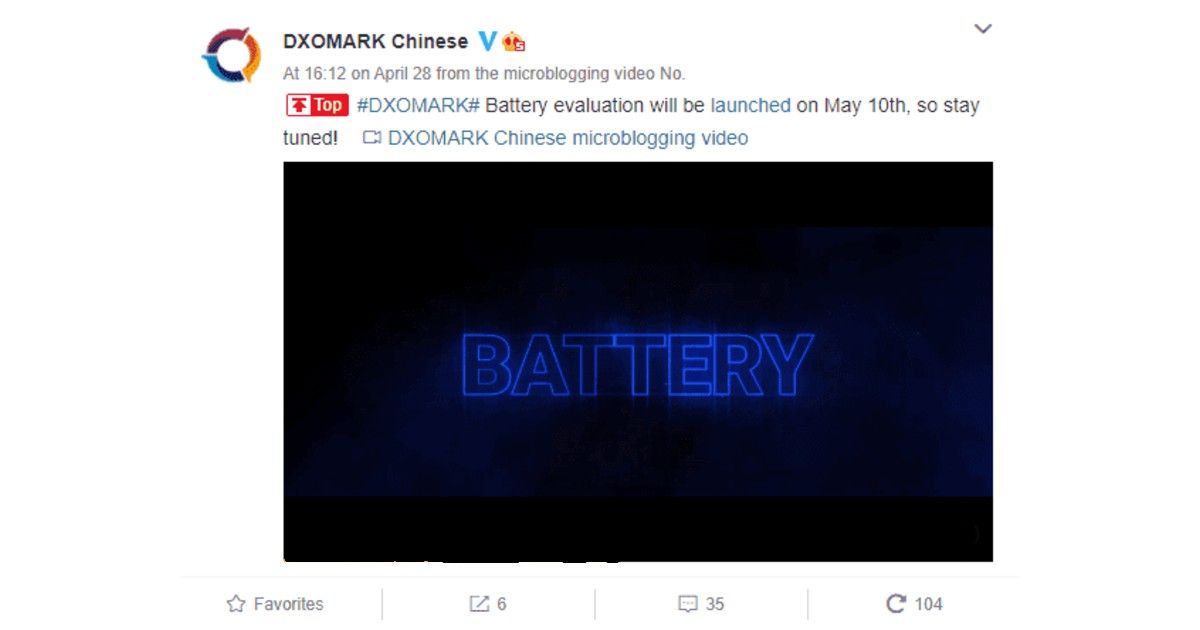 DxOMark, the French component rating agency noted for offering performance ratings to cameras, has announced on Chinese social media platform Weibo that it is soon expanding its services to cover smartphone battery evaluation as well. The expansion of services will reportedly be made from May 10th, from when DxOMark will offer a methodology and rating chart to rank smartphones based on battery stamina that they provide. While it is not entirely clear as to how the ranking process will be carried out, DxOMark typically offers a systematic, set process followed across all devices in tests for cameras, speakers and displays.
However, it is important to note that smartphone battery life, unlike cameras, speakers and displays, can be wildly variable. Being a largely dynamic proponent, the overall battery life offered by a smartphone can range from excellent in specific, optimum temperature and usage conditions, to highly strained in other environment. Such variables on smartphones include factors such as whether you are using your phone in an air-conditioned indoor room, if you are outdoors, the number of apps running on your phone, the strain that each app puts on the phone battery, and so on.
DxOMark presently offers ratings for both the front and rear cameras on a smartphone, which have been increasingly cited by many OEMs as a way to appeal to users in terms of their phone camera performances. Other particulars that are also rated by DxOMark are audio performance by native speakers, and finally, the latest addition – displays. The latter takes note of the wide range of certifications that mobile displays come with, as well as features such as touch latency, refresh rates and more.
It is still unclear if DxOMark will only rate smartphones that will be launched in future, or if it will also offer scores for already launched devices, too. Battery stamina is also known to degrade over time, so rating a popular smartphone launched some time ago may raise questions regarding the standardised methodology that the agency is certain to follow in its testing process.
Thanks for reading till the end of this article. For more such informative and exclusive tech content, like our Facebook page