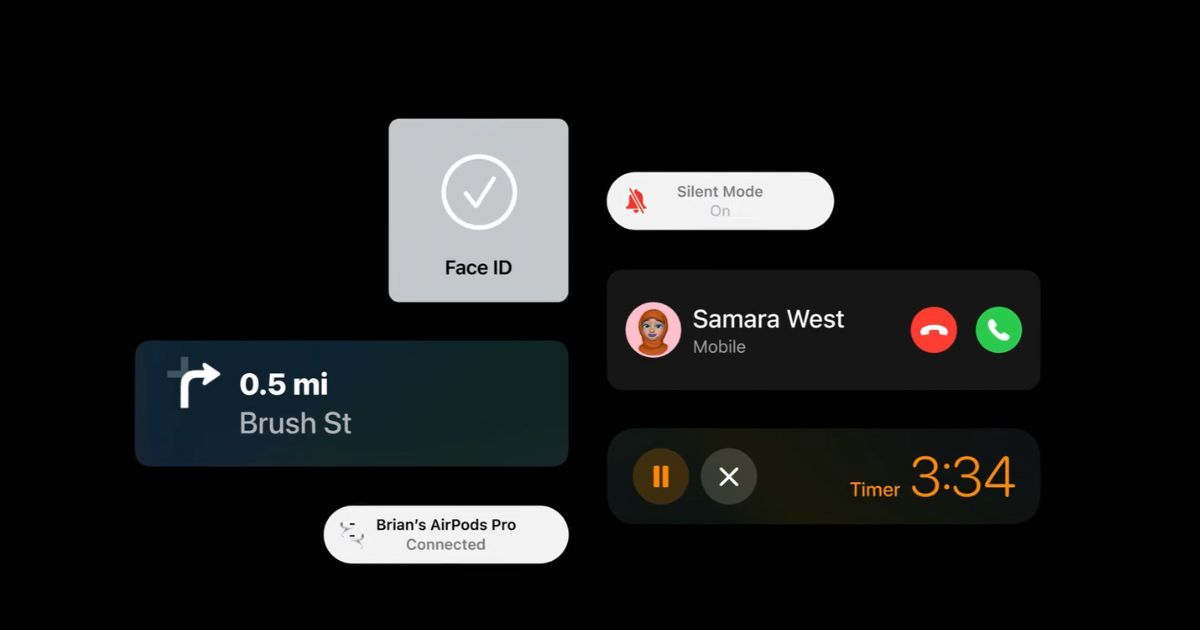 The Apple iPhone 14 series smartphones were launched globally yesterday. The tech giant announced four new iPhones under the 14 series 一 一 iPhone 14, iPhone 14 Plus, iPhone 14 Pro and 14 Pro Max. This year Apple has ditched the iPhone 14 Mini and the brand has reintroduced the Plus model. Unlike previous years, this time around Apple has not upgraded all four phones compared to the last gen.
This time around Apple has taken a different route and has introduced a new chipset, new camera system, and new design only on the Pro models 一 iPhone 14 Pro and iPhone 14 Pro Max. The biggest change in the design comes in the form of a new pill-shaped punch-hole cutout notch, which Apple says will offer an intuitive way to experience the iPhone. Over the past few hours, there are been a lot of buzz and debate over the same on social media platforms among tech enthusiasts.
Also Read: iPhone 14 vs iPhone 14 Plus vs iPhone 14 Pro vs iPhone 14 Pro Max: Which New Apple iPhone Should You Buy, Price in India, Specifications Comparison
Unlike the regular traditional notch, the new notch on the iPhone 14 is called "Dynamic Island" and this area on the screen is said to blend the line between hardware and software. Let's take a look at this Dynamic Island feature in detail.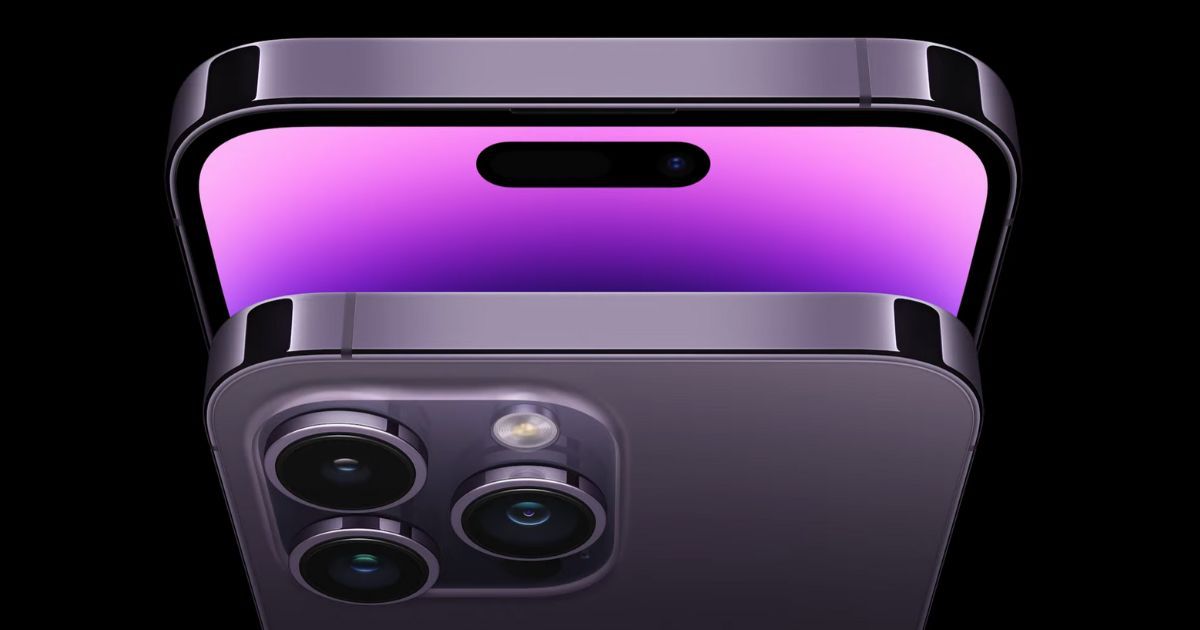 What is Dynamic Island?
Dynamic Island is a new design that introduces an intuitive way to experience iPhone. It is a space to deliver alerts and background activity details clearly and consistently in a rich and delightful way. This new design on the phone's screen on the iPhone 14 Pro and 14 Pro Max is a shape-shifting, real-time, multitasking, head-turning iPhone experience. In simple words, Dynamic Island blends make the boring notch fun with a whole host of interactive notifications and alerts. It is also a very clear move from Apple to make people forget how big the notch is.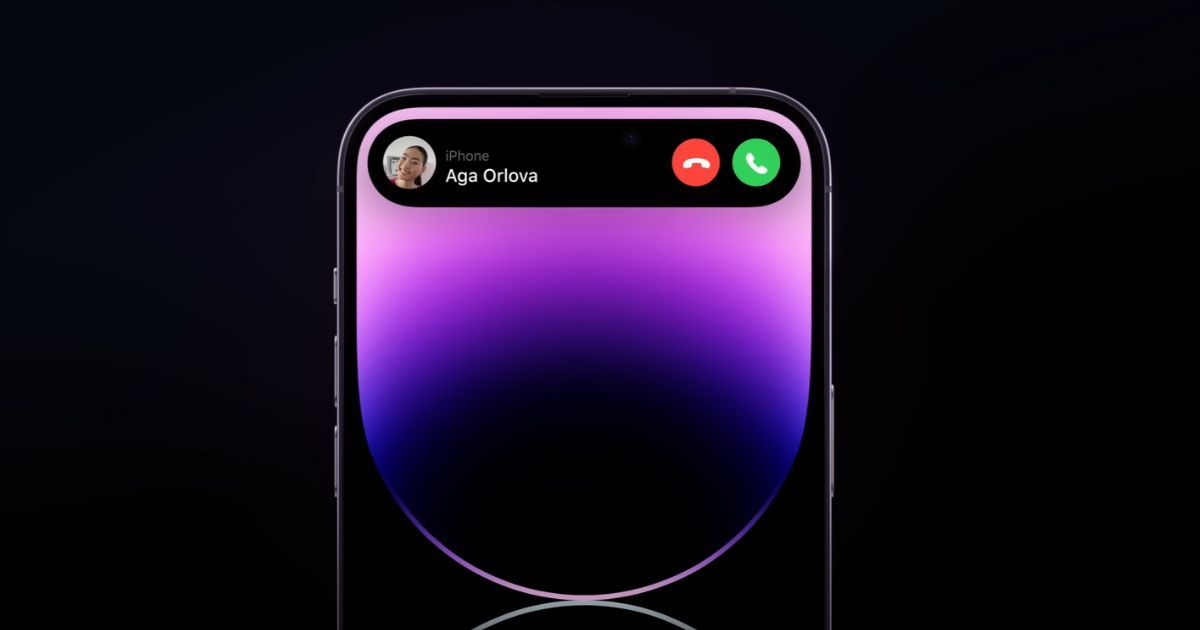 Dynamic Island can be expanded based on the content and app you have opened or interacting with. It offers features and functions that we have never seen before on an iPhone. The Island can consolidate notifications, alerts, and activities into one interactive place. This feature is integrated with the latest iOS 16 operating system and it works seamlessly with all kinds of apps.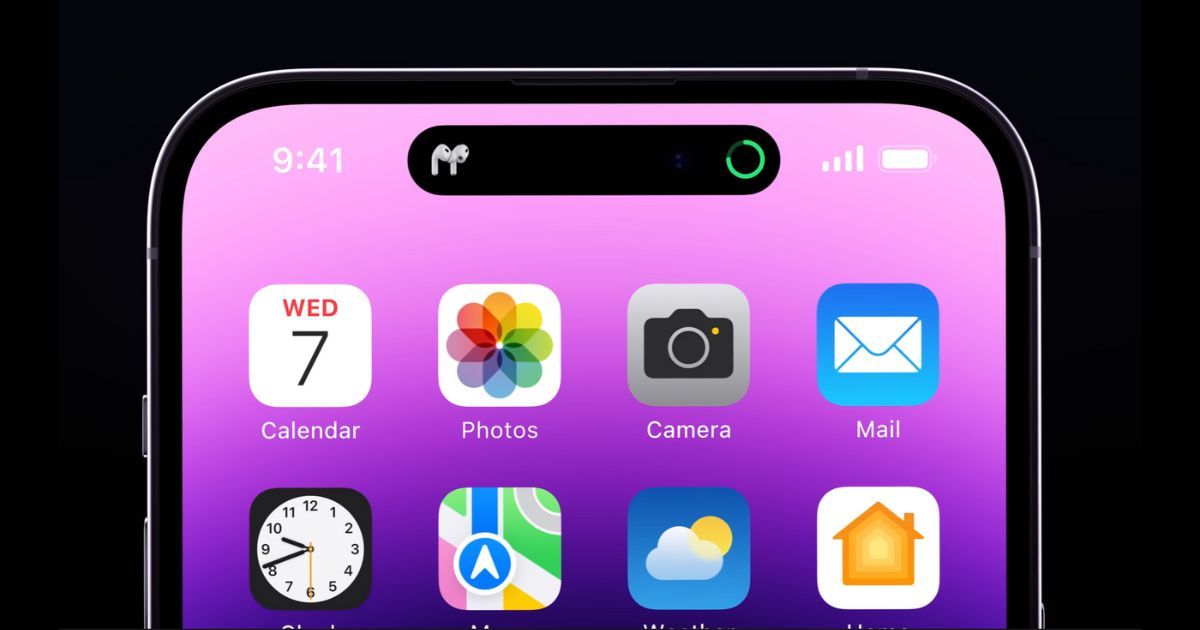 How does it Work?
To enable a new way to interact with your phone. To integrate this Dynamic Island, Apple has redesigned the TrueDepth camera (selfie) to take up less display area. For the first time, Apple has added the proximity sensor behind the display. This adaptive space on iPhone 14 Pro comes with animations and transitions for smoother operation. It can expand based on the type of notification. Each alert will have its own personality and character.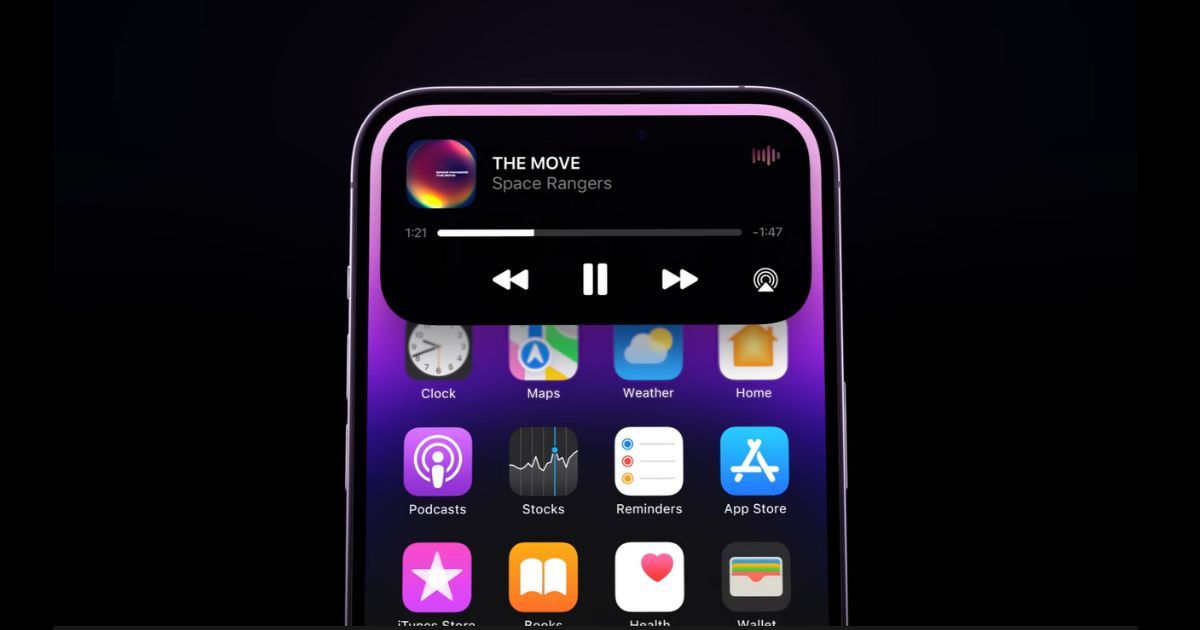 This Island works seamlessly without obstructing users and maintains an active state to allow users easier access to controls with a simple tap-and-hold. Also, unlike the traditional notch on phones, Dynamic Island can expand into a large bubble depending on the content to offer more detailed info. In most cases, you can tap on the island and it will bring up more options related to the same. The Dynamic Island can also keep two apps in the background by playfully adapting by bubbling out and creating a new bubble element.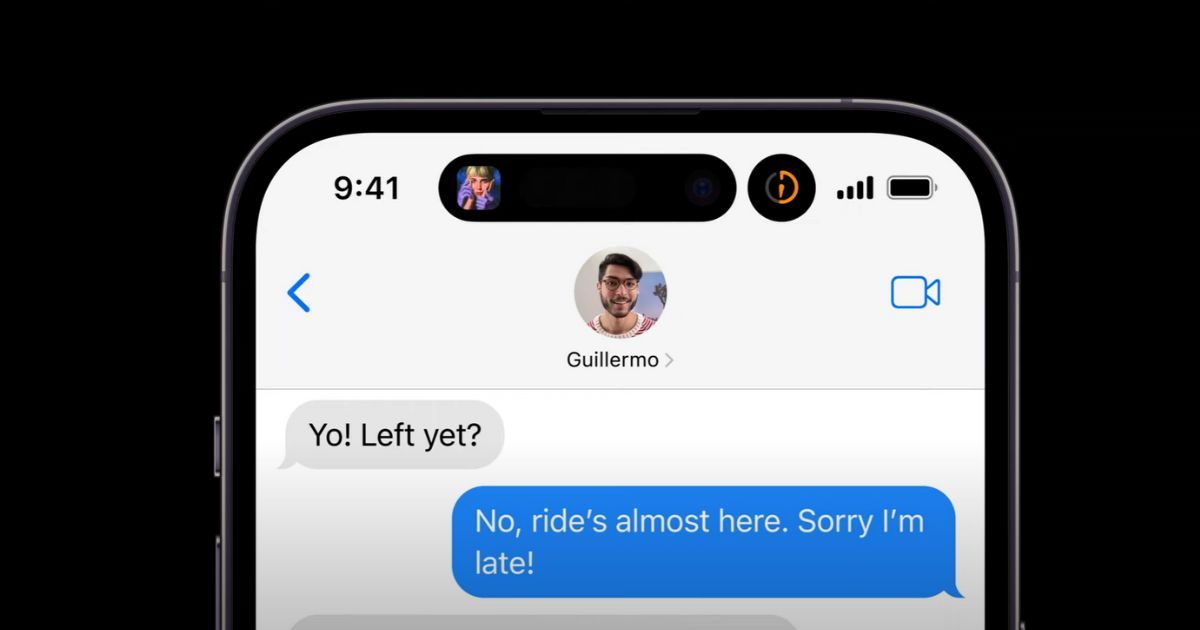 For instance, if you are following the score of a cricket match on an app and if that app supports or adds Dynamic Island capability, you will be able to go to any other app or service on the phone and the score will be always displayed on the top of the phone. To take advantage of this feature, more third-party app developers will have to support it.
What Are Supported on Dynamic Island?
From what Apple showcased during the event, Dynamic Island will be able to display the following notification and alerts.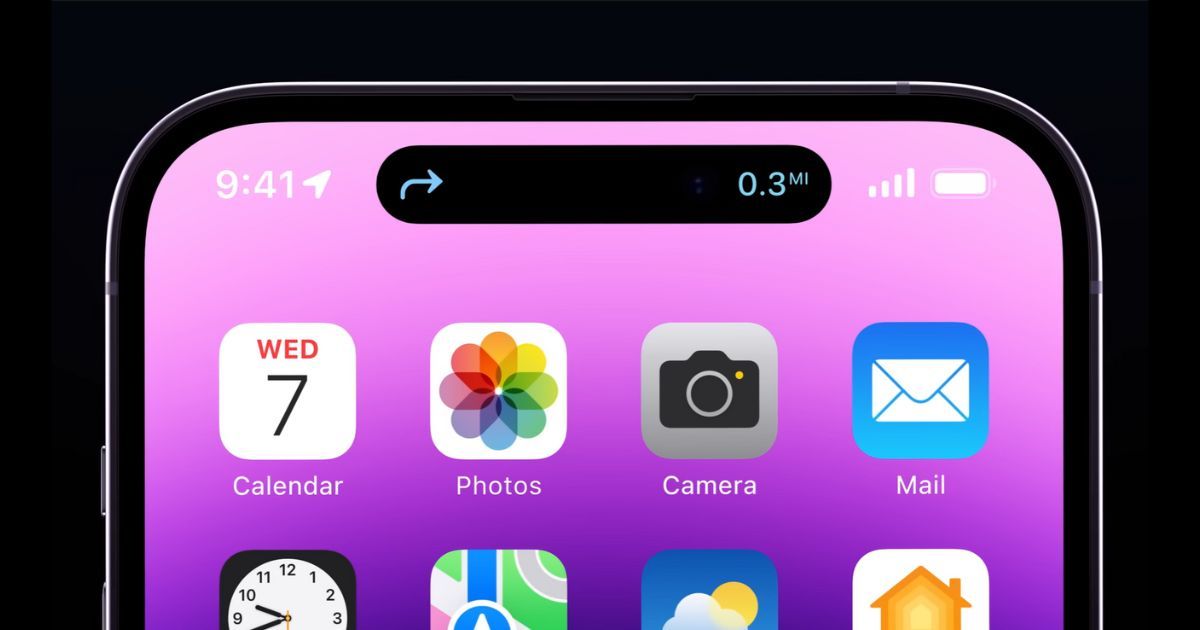 Incoming call notification without taking up the full screen with quick action buttons to accept or reject calls.
On-going call timer
Music Control
Battery charging indicator
Battery state of the connected devices like AirPods
Navigation directions on Maps
Face ID verification for Apple Pay
Ride-sharing live activities (Lyft)
DND mode on/off
Timer
Voice recording
Mute on/off
NFC (transit cards)
Apart from these aforementioned apps and services, Apple says more third-party apps with iOS 16 will be added later on to provide information like sports scores and Activities that can take advantage of the space.
Also Read: iPhone 14 Series Sale: Where to Buy (Online & Offline), Price in India, Launch Offers, Sale & Pre-order Dates and More