Highlights
Dyson Purifier Big+Quite is priced at RsÂ

68,900

Purifier Big+Quite delivers more than double the airflow

T

he filter is said to last

up to two years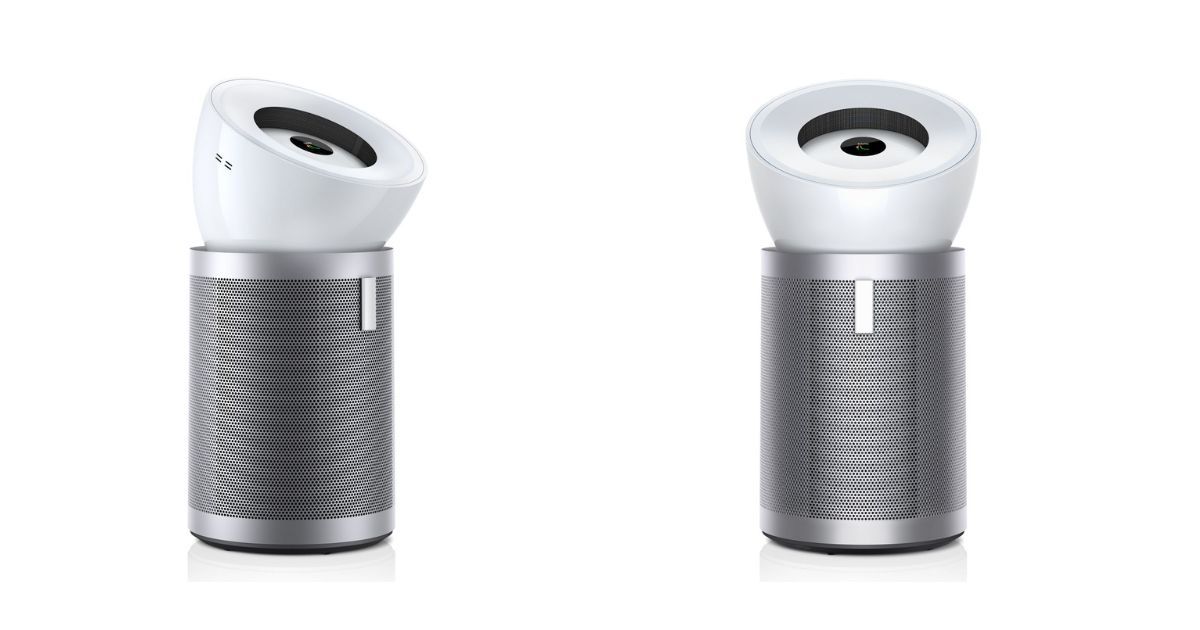 Dyson has launched its Purifier Big+Quiet air purifier in India. In a press release, the company said that the Purifier Big+Quite is its quietest purifier so far. The air purifier ships with an upgraded filtration system compared to Dyson's previous purifiers.
Dyson Purifier Big+Quite packs a slew of features like cone aerodynamics, an upgraded motor bucket for quiet operation, a three-phase filtration system, and more. Dyson claims that the Purifier Big+Quiet can purify the air in spaces as large as 1000 sq. ft. 
Dyson
Purifier Big+Quiet: Price in India, Availability
The Dyson Purifier Big+Quite is priced at Rs 68,900 in India. It can be bought online via the company's website, Dyson.in as well as Dyson Demo stores across India. Dyson Purifier Big+Quite will be available in a White + Satin Silver colour option.
Dyson
Purifier Big+Quiet: Features
Thanks to the new Cone Aerodynamics technology, the Purifier Big+Quite is capable of delivering a 10-metre projection, which enables better airflow in large rooms.
Cone Aerodynamics takes advantage of the Coanda effect to merge two streams of air over a smooth surface. This results in a powerful and condensed jet of air that can be projected at more than 10 meters, minimising noise.
As per the press release, the Purifier Big+Quite delivers more than double the airflow compared to previous-generation Dyson purifiers. It can project purified air at several angles including 0, 25, or 50 degrees.
Meanwhile, the Breeze mode is said to recreate a natural breeze at home. Dyson has used data gathered from studying the shape and frequency of gusts of wind to create a Dyson software algorithm that mimics natural breeze patterns.
The Dyson Purifier Big+Quite features a fully sealed filtration system to HEPA H-13, which ensures pollutants stay in the filter while projecting purified air in the room.
The bigger 21-meter size of the HEPA H13-grade particle filter of borosilicate microfibre pleats helps capture 99.95 percent of particle pollutants. The company says the filter lasts up to two years.
Dyson's Purifier Big+Quite features a re-engineered motor bucket, which lets the purifier project maximum airflow with minimum noise. In addition, the device comes with integrated sensors that can monitor particle and gas levels. The live results of indoor air quality can be monitored by users on the LCD screen as well as on the MyDyson app. 
The MyDyson app also doubles as a remote control, allowing users to schedule and monitor purification even when they're not at home.
"Poor Indoor air quality is a much-ignored, growing issue. Our home environments can be filled with particle and gas pollution, be it pollen, pet dander, NO2, CO2, VOCs from cleaning products, and more. Each of these particles can contribute to an unhealthy environment, causing potential health concerns. The Dyson Purifier Big+Quiet is our first purifier specifically engineered to purify properly in spaces up to 1076 sq. ft." Matt Jennings, Dyson Engineering Director – Environmental Care, highlighted in the press release.