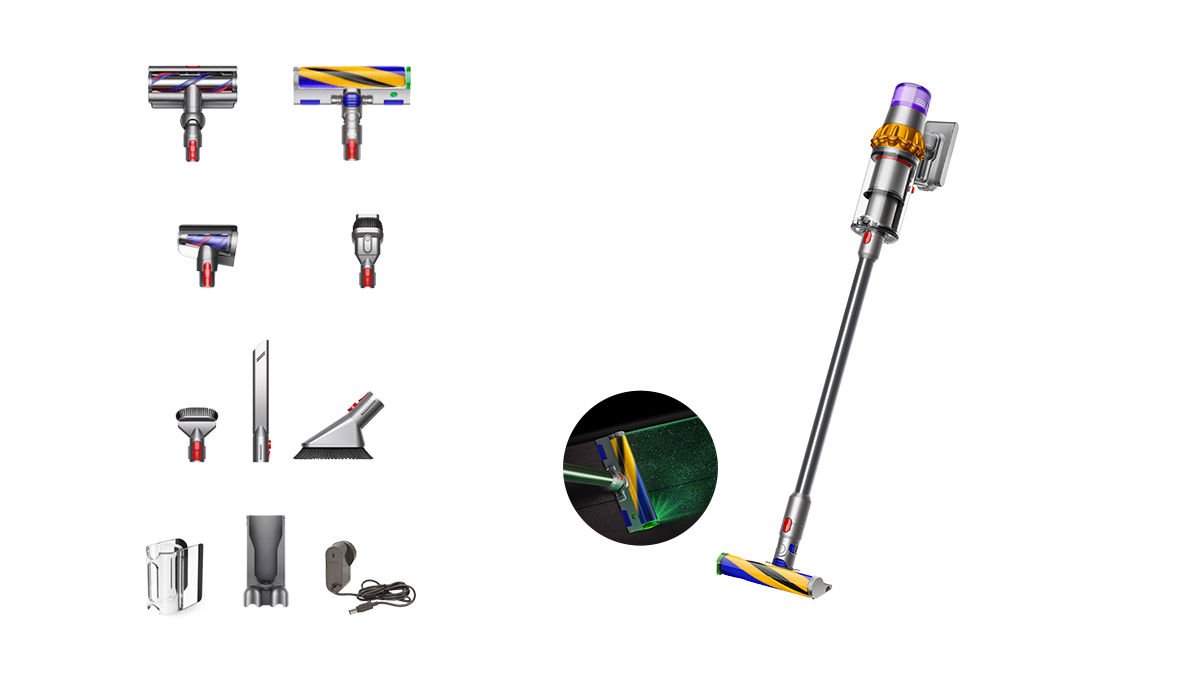 Dyson has launched the V15 Detect Cord-free vacuum cleaner in India which it says to be the most powerful and intelligent till date in the country. This is the successor of the previously launched V12 Detect Slim launched earlier this year in February. The latest-gen vacuum cleaner from Dyson features the company's laser technology at the cleaner head to reveal hidden dust. It is said to feature 1.5 times more suction and 54% more bin capacity than the last-gen Dyson V12 Detect Slim Total Clean.
The Dyson V15 Detect Cord-free vacuum cleaner is capable of detecting hidden dust as small as 10 microns. It also comes with a piezo sensor, an LCD screen, new detangling technology, and more. Here's everything you need to know about the Dyson V15 Detect Cord-free vacuum cleaner.
Dyson V15 Detect Price in India and Availability
The Dyson V15 Detect cord-free vacuum cleaner is priced at Rs 62,900 on Dyson.in and Dyson Demo stores across India. it will go on sale starting July 25.
Dyson V15 Detect Vacuum Cleaner Features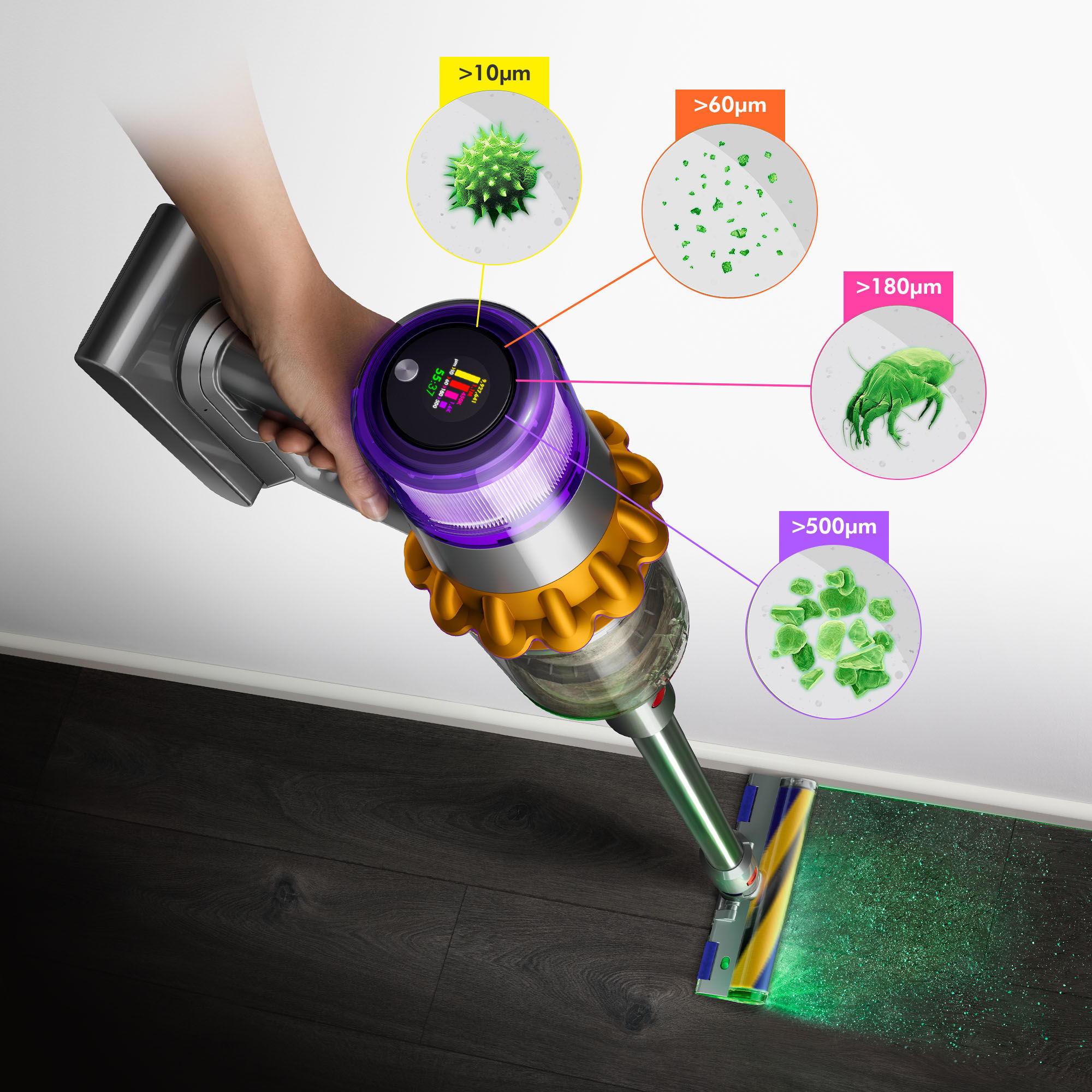 The Dyson V15 Detect Cord-free vacuum cleaner offers up to 60 minutes of air suction and a five-stage filtration system that is said to capture up to 99.9% of particles as small as 0.3 microns. The V15 vacuum uses a Dyson Hyperdymium motor which generates up to 240 air watts of suction for deep cleaning.
The laser technology in the V15 vacuum cleaner is said to reveal hidden dust. An acoustic piezo sensor has been integrated into the vacuum that counts particles that have been sucked up. All the dust that enters the vacuum hits the piezo sensor within the bin inlet and produces a vibration that is converted to electrical signals. Because of this, the user can see the size and number of particles sucked up in the LCD screen display.
The Dyson V15 vacuum cleaner includes a new anti-tangle conical brush bar that spirals hair off and into the bin whereas the new brush bar technology is designed to tackle all hair. It features 56 hair removal vanes that are set to migrate all hair types directly into the cleaner head. The company's DLS technology adapts power across different floor types.