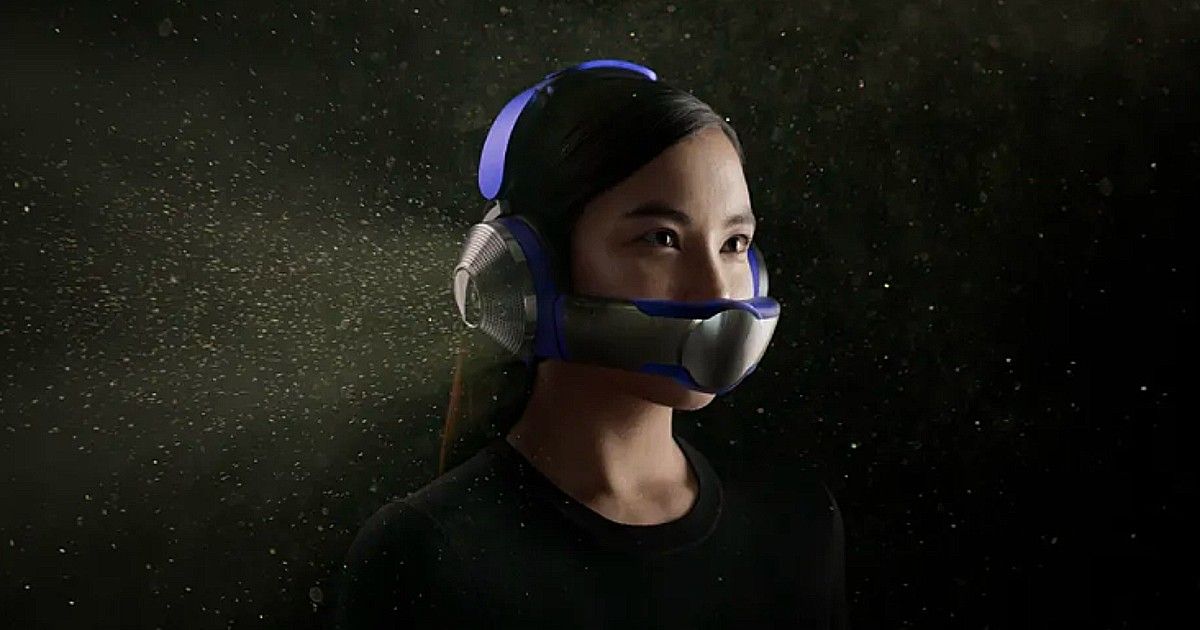 The Dyson Zone has been unveiled, bringing the company into a completely new segment – in tandem with a segment that it is very familiar to. The product is what the company has described as a pair of air purifying headphones, which can offer a purified stream of air to those wearing the headphones.
It looks like a slightly elaborate pair, but nothing beyond what some of the bulkier gaming headphones have offered till date. This goes in the book as some of the quirkier designs from Dyson.
Dyson Zone: How it Works
In terms of how the headphones work, the Dyson Zone offers air compressors on either earcups of the headphones, which draw in the air from the surroundings. The Zone then applies two layers of negatively charged electrostatic filter, using which Dyson claims they can filter out 99 percent of particulate impurities from the air. This purified air that is generated is subsequently channeled through the visor that is attached to the headphones.
The visor is something that can be raised or lowered, depending on the wearer's preference. The headphones will allow users to keep the visor raised, which will be suspended in front of the person's face without actually making contact. This allows streams of purified air to be channeled through this visor, letting those wearing the Zone to breathe the purified air and keeping the surrounding air out.
Interestingly, the active noise cancellation (ANC) feature can also be controlled with the visor. Raising it allows users to keep ANC enabled, along with purification active. Lowering the visor stops purification and also disables ANC, to enable users to have conversations. There is also a transparency mode that allows through specific ambient noise signals to keep users aware of surroundings.
Other key audio features touted by Dyson for the Zone headphones include wide frequency response, and low distortion levels in the audio output. The headphones will be controlled through the Dyson Link app. The product has only been unveiled for now, and as per the company, the commercial launch of the device will take place around the world by "Autumn 2022".
The Zone will also come to India later this year, but no specific details in terms of specifications or pricing have been revealed as of now.