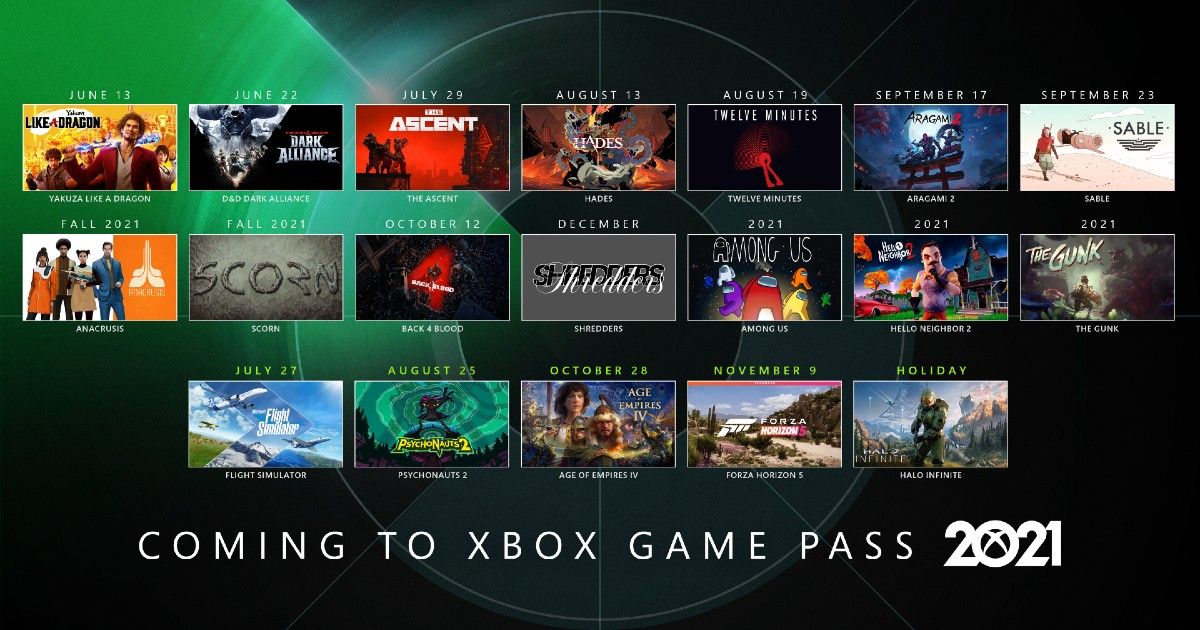 Microsoft came to the year's largest gaming conference, E3, with big plans this time. As expected, the company is pulling out all the stops to push its Xbox GamePass service, adding more titles and new games. The company pulled back the curtains on no less than 30 new titles, 27 of which will be coming to Xbox Game Pass this year. This also includes games from Bethesda Studios, the gaming studio Microsoft acquired just a few months ago. The company said "every single console title" showcased at E3 this year will be optimized for Xbox Series X and Series S, the company's current generation consoles, which were announced last year.
Microsoft also said it will have "back-to-back monthly releases" on Xbox GamePass, from here till the end of the year. Here's every game that the company announced this year…
Halo Infinite
Release Date:
Late November
Halo Infinite is perhaps Microsoft's biggest game announcement this year. Halo Infinite will feature a free-to-play multiplayer mode for the first time, which is a big addition and something that many fans have been asking for, for a long time now.
Forza Horizon 5
Release Date:
November 9
It doesn't matter whether you've played a Forza title yet or not, if you have an Xbox, you have definitely heard of Microsoft's premier racing title. The AAA game is known for its realistic racing physics and incredible sights. Forza Horizon 5 is the newest, and Microsoft says it will feature the "largest, most diverse open world ever".
Age of Empires IV
Release Date:
October 28
The fact that Age of Empires IV is coming is not particularly new, which is why the trailer above isn't a new one either. Microsoft confirmed that the update to perhaps the most legendary strategy game ever is going to launch before Forza Horizon 5 and Halo Infinite.
Starfield and Redfall
Release Date: November 11 and Summer 2022
When Microsoft bought Bethesda, as part of its acquisition of Zenimax Studios earlier this year, everyone knew it would lead to Xbox exclusive titles. And Starfield and Redfall are the first two such titles. The games will be coming exclusively to Xbox Series X/S and the PC.
Psychonauts 2
Release Date:
August 25
This one's a follow up to the 2005 comedy game developed by Double Fine Productions. It lands before all the big name titles named above, and will likely impress a more niche subset of users.
Sea of Thieves: A Pirate's Life
Release Date:
June 22
Ending with the game that is just around the corner, Sea of Thieves: A Pirate's Life is going to launch in less than two weeks, and it's coming as a free update. It adds the Pirates of the Caribbean into the world of Sea of Thieves.
New games coming to Xbox Game Pass
Well, that wraps up the new titles coming to Xbox and Windows PCs later this year, but Game Pass is getting a lot more. Here are the other games that will be coming to Xbox Game Pass in 2021.
Yakuza Like a Dragon (entire mainline series)

Back 4 Blood

Hades

Among Us

S.T.A.L.K.E.R. 2 (only on PC)
Microsoft also announced a game called Woodstock, which the company says is the "best looking game" it has ever made. The game launches on November 9.
In addition, the company said it is planning to bring the Xbox app to smart TVs, to deliver games through its cloud gaming service, xCloud. The company is also working on a streaming stick for TVs, though we'd expect it to focus more on gaming than video content, like the Amazon Fire Stick of Google's Chromecasts.