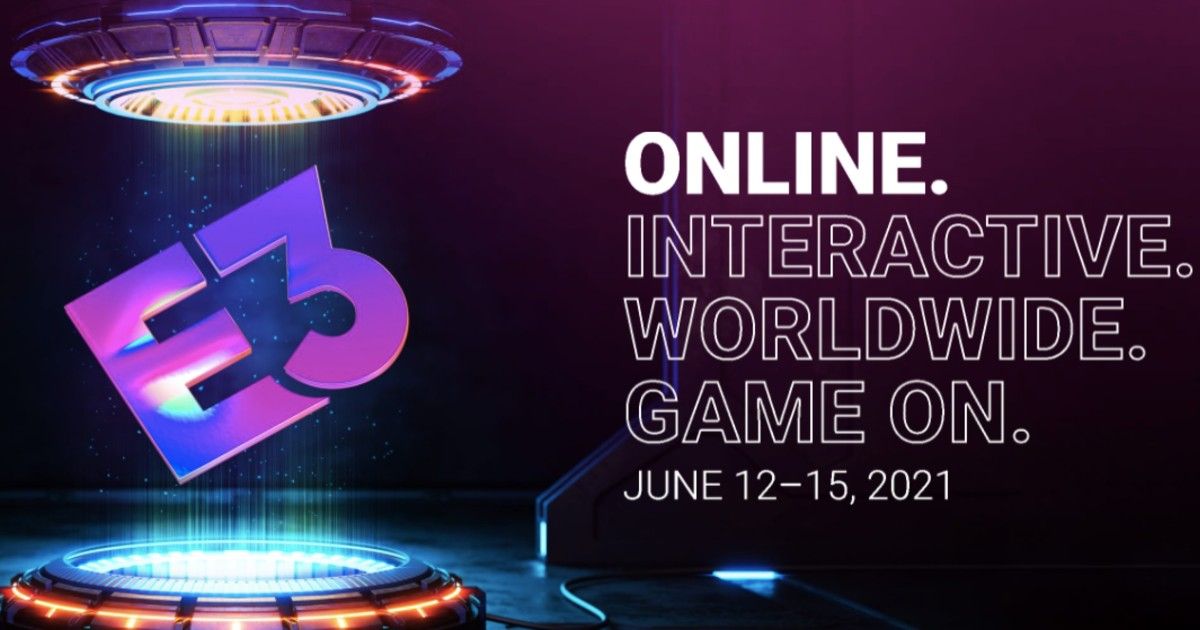 E3 2021 starts today, with the official Electronic Entertainment Expo 2021 pre-show kicking off the four-day conference at 10:30PM on June 12. After being cancelled last year due to the Covid-19 pandemic, E3 2021 is being hosted in a virtual avatar for the very first time. The big gaming expo has a lot going on, with key sessions from the biggest gaming publishers and developer houses around the world. Expect game showcases, information on the future of gaming from the world's most notable gaming names, and more to come. Some of the most exciting information is expected to come our way from Microsoft (which also owns Bethesda now), Ubisoft, Square Enix, Take-Two, Capcom and Nintendo, among others.
E3 2021: Full event stream schedule
The E3 2021 conference starts with the conference pre-show at 10:30PM tonight, on June 12, and wraps up the official E3 2021 awards show at 5:15AM on June 16. Between these four days, here are all the key sessions that you must know about.
Editor's note: All times mentioned below are in Indian Standard Time (IST). While Sony is not officially a part of it, it is expected to host a State of Play session during the E3 days, where it may showcase new games for the PS5, as well as a possible PS5 VR launch.
June 12
10:30PM: E3 2021 day 1 pre-show
June 13
00:30AM: Ubisoft Forward
2:30AM: Gearbox E3 showcase
3:15AM: GamesBeat session
9:15PM: E3 2021 day 2 pre-show
10PM: Naraka: Bladepoint showcase by 24 Entertainment
10:30PM: Microsoft keynote feat. Xbox and Bethesda
June 14
00:45AM: Square Enix keynote
2:30AM: Back 4 Blood showcase by Warner Bros Games
3AM: E3 2021 PC Gaming Show
4:30AM: E3 2021 future games showcase
8:30PM: E3 2021 day 3 pre-show
9:30PM: Verizon showcase
10:15PM: Intellivision showcase
10:45PM: Take-Two Interactive showcase
11:40PM: Mythical Games showcase
June 15
00:30AM: E3 2021 indie games showcase
1AM: Freedom Games showcase
1:30AM: Venn's Origin Stories showcase with Hector Rodriguez
3AM: Capcom showcase
3:30AM: Razer showcase
8:30PM: E3 2021 day 4 (final day) pre-show
9:30PM: Nintendo Direct keynote, Nintendo Treehouse live showcase
June 16
2:55AM: Bandai Namco showcase
3:50AM: Yooreka Studio showcase
4:05AM: Play for All showcase by GameSpot
5:15AM: E3 2021 awards show, closing keynote
How to watch E3 2021 showcases
E3 2021 can be viewed via any web browser, or through the conference's official smartphone app. The event will also be streamed on Twitch, and as per reports, also via the E3 YouTube channel. While E3 2021 is typically a ticketed event, this year, the conference has been opened to view for all, and is therefore available on open stream. Interested viewers can simply access the official E3 2021 website, register themselves in an eligible category (media, fan, industry member or exhibitor), and view all of the above-mentioned streams.
Key expectations at E3 2021
Ubisoft Forward
Ubisoft is undoubtedly one of the biggest game publishers around the world, and it has revealed most of what it plans to showcase here. Ahead of its official keynote, it will host a pre-show, which will include live showcases of updates coming to existing Ubisoft titles such as Brawlhalla, For Honor, The Crew 2, Trackmania and Watch Dogs: Legion. At the actual session, Ubisoft is set to reveal new content for Assassin's Creed: Valhalla, plus new footage for the much anticipated Far Cry 6. Even Rainbow Six: Quarantine is expected to get new visuals. Speculations also expect some sort of teasers or visuals on the much anticipated (and very delayed) Prince of Persia: Sands of Time (Remake).
Microsoft at E3 2021
Microsoft will have a lot to talk about at its showcase, so it's only natural that its keynote is being looked upon as the most anticipated. Expected announcements include a showcase of upcoming Bethesda titles such as Indiana Jones and Elder Scrolls 6, among others. IGN states that a Deathloop demo isn't out of question, either. Beyond Bethesda, Microsoft is expected to showcase the next Forza game, as well as an official announcement on Halo: Infinite. There will also likely be plenty of Xbox indie games showcased during the session.
Square Enix
Next up in chronological order is Square Enix, which may excite games with showcases of Final Fantasy Origin, Final Fantasy XVI and Dragon Quest XII. Also in line are visuals from Forsaken, their upcoming game. Most speculations also suggest that teasers or demos of Life is Strange: True Colors, as well as the next Tomb Raider game, should also be in tow. A new unnamed game from the Eidos Montreal game studio is also said to be incoming.
Take-Two Interactive
There is surprisingly low excitement around Take-Two's presentation, which it could completely blow to smithereens by announcing GTA 6. Wishful thinking aside, though, what can be realistically expected from Take-Two would be remasters of GTA 5 and Red Dead Redemption – which probably explains the limited hype around its keynote. Still, speculations around GTA 6 will not die down until Take-Two's session is over.
Capcom
Camcom is expected to showcase more visuals from the very scary Resident Evil: Village, alongside other titles such as the Monster Hunter series. Also expected is a remake of the popular Resident Evil 4, which may be in line with Capcom's strategy of late.
Nintendo at E3 2021
Finally, the last big keynote is expected to be hosted by Nintendo. The biggest expectation from Nintendo is actually hardware, with a larger OLED display to be specific. The Nintendo Switch Pro has been in rumours for a while, and what better platform to launch it here? However, even if it doesn't, expect Nintendo to have plenty to offer games – with new Pokemon titles, and upgrades to multiple other game franchises that it owns.