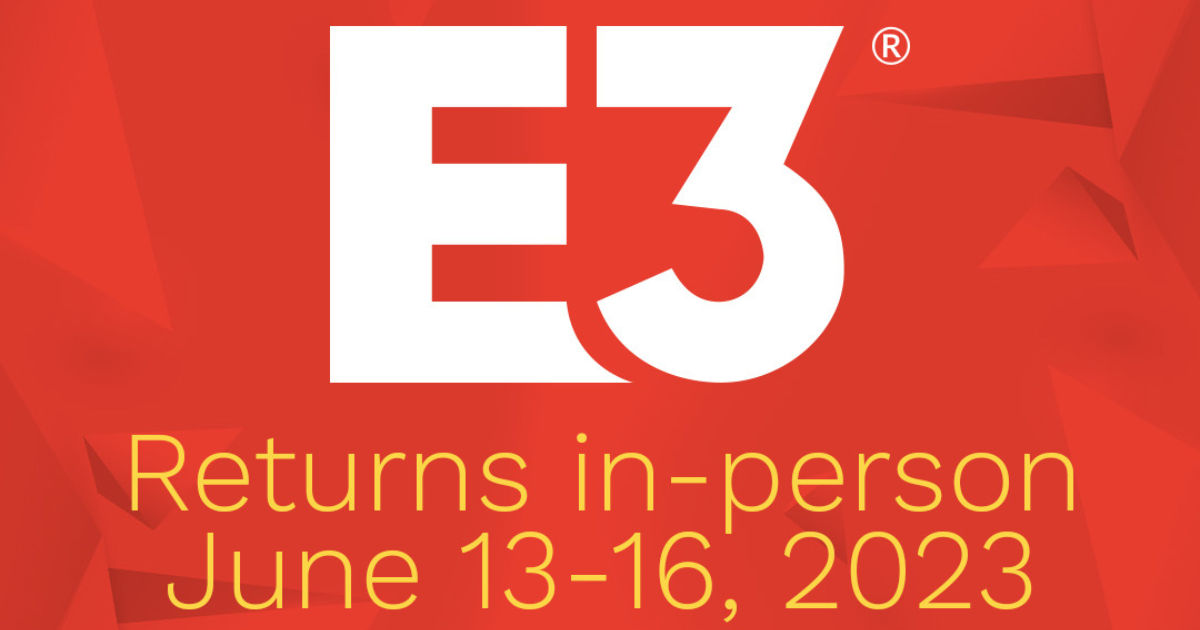 After a year off, E3 is now back and we finally have confirmed dates for the annual expo. E3 returns next year as a live, in-person event, starting June 13 to June 16 at the Los Angeles Convention Center. Fans have been looking forward to the return of the event as it is typically home to some of the biggest game announcements, reveals, and showcases.
The plan for 2022 was initially for E3 to remain a digital-only event but seeing as that doesn't help the primary objectives of the expo to be a prime business hotspot – the expo was called off.
It remains to be seen which publishers choose to showcase their games next year. Xbox and Bethesda are regular mainstays of E3 so there is a good chance we'll hear from the green brand come June next year.
Also Read: Xbox Game Pass Lineup for September 2022 Revealed: Deathloop, Valheim, Grounded, and More
E3 to Return as a Physical, In-Person Expo June 13, 2023
The Hype starts now. 👀#E32023 will take place in person from June 13-16 in the Los Angeles Convention Center with separated business and consumer days and areas.

More details here: https://t.co/VJc1R7gvrB pic.twitter.com/cHiNgYHjok

— E3 (@E3) September 26, 2022
In the absence of E3, shows like Geoff Keighley's Summer Game Fest have cast themselves into the spotlight and it has become one of the most highly-anticipated events of the year. Platform holder Sony has pretty much opted out of the annual expo and has instead elected to showcase upcoming and current projects at their own showcases such as State of Play and PlayStation Showcase.
With both Sony and Nintendo no longer part of the expo, it leaves the space wide open for Xbox to take centre stage. According to the report by Games Industry.biz, E3 is focusing on the event to be more business-oriented allowing publishers and developers to connect and discuss projects.
E3 has typically always been a hotbed for publishers to scout the most exciting projects and sign developers and studios. The absence of the expo last year has bound to have an effect on projects currently in the pipeline and it will be interesting to see how the gaming landscape fares after its return next year.