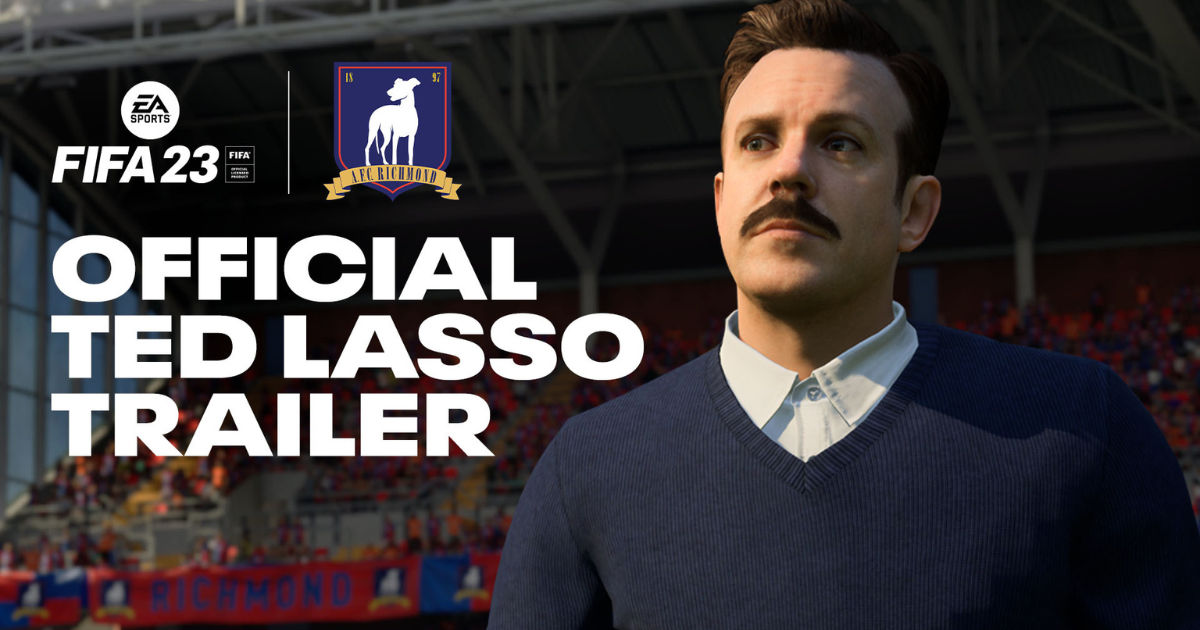 After hinting at his arrival in FIFA 23 earlier yesterday, EA Sports has confirmed Ted Lasso and AFC Richmond will both be available in the game. This means that players can now select Jason Sudekis' Ted Lasso as a manager to take charge of either AFC Richmond or any other team in any league in the Manager Career Mode.
On other hand, players can also now create their own players and place them in AFC Richmond to play alongside iconic characters from the show such as Dani Rojas, Roy Kent, and Sam Obisanya. This is one of the most exciting crossover content ever in the history of the FIFA sports franchise and it could mean that the publisher is open to more collaborations of this kind.
Also Read: Sony Reportedly to Launch PlayStation 5 FIFA 23 Bundle with Dualsense Controller
Ted Lasso, AFC Richmond Will be Available in Kick Off, Online Friendlies, Seasons, and Career Mode in FIFA 23
"In a short time and with limited prior experience, Ted Lasso has become a cultural phenomenon, bringing the passion of football and the power of belief to life for millions of fans across the globe," said David Jackson, VP of Brand for EA SPORTS FIFA. "We're thrilled to welcome both Ted and AFC Richmond to FIFA 23."
This has been received rather well across the FIFA fanbase as many appreciate EA Sports trying out new ways to provide content to the players. It will be interesting to see how the next games in the franchise could pan out and whether this is EA testing the waters when it comes to massive crossover content.
Ted Lasso is one of the most popular TV shows in the world right now and for some, it has been their introduction to the sport of football. Perhaps this is EA going after casual fans or simply giving FIFA veterans a fun, little distraction as a respite from the intense, sweaty, FUT and Seasons.