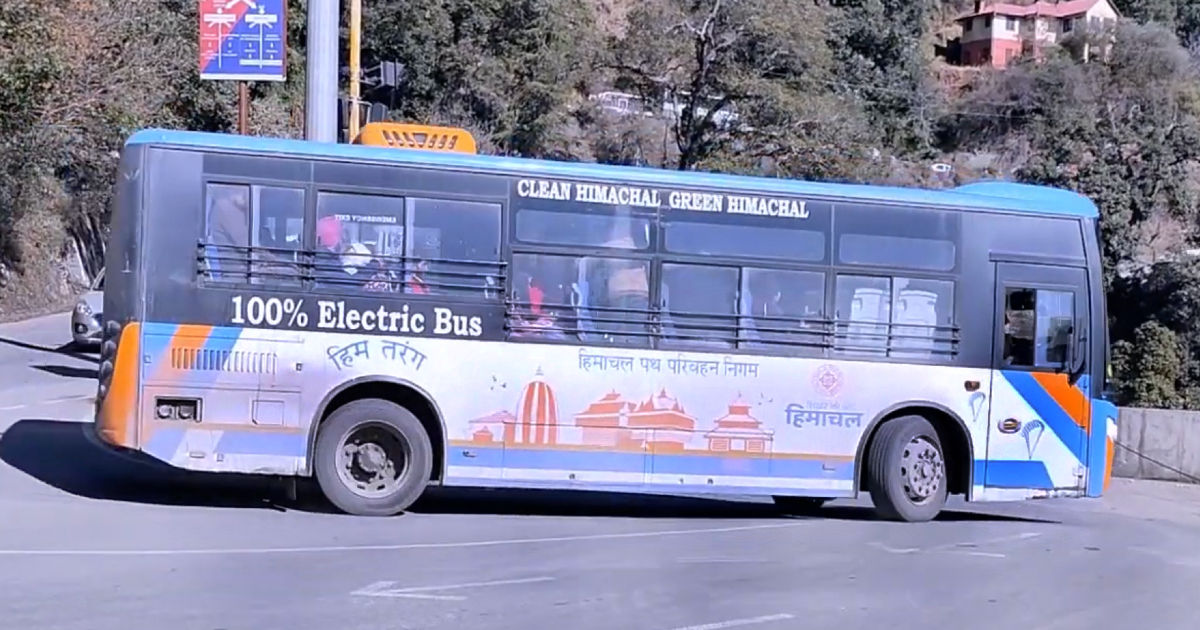 One of the biggest arguments for the use of electric vehicles (EVs) is their ability to drastically cut down on the vehicular emissions, usually associated with petrol and diesel automobiles. This remarkable trait is even more desirable in pristine environments, where pollution of any kind can create an ecological imbalance. With this in mind, Himachal Roads Transport Corporation has turned to electric buses for one of the busiest routes in the state – Manali to Rohtang Pass.
A total of three electric buses with a capacity of 25 passengers each have been inducted on the route, which opened to tourists late last week. As some reports indicate, the buses will start their journey from Manali bus stand at 8 am, 8:30 am and 9 am. After a stay at Rohtang Pass, they will return to the Manali bus stand to complete the round trip. Passengers will be charged a total of Rs 600 per person for this journey.
As for the route, the uphill journey from Manali to Rohtang Pass will start in the morning and will take the passengers through the towns of Kothi, Gulaba and Marhi. There will also be a brief stay at Koksar, Lahaul valley after Rohtang Pass. While returning, the electric buses will come via the Atal tunnel, which is famous for being the world's longest highway tunnel above 10,000 feet. The entire journey is supposed to be completed in a single charge, and the buses will only be recharged once back at the Manali bus stand. During the journey, the electric buses will regain some of the charge through regenerative braking, a helpful feature in EVs that slightly recharges the battery, every time they brake.
The initiative has been undertaken by Himachal Roads Transport Corporation (HRTC) and was kickstarted around the middle of last year. Since Rohtang Pass is only open to tourists for a few months of the year due to heavy snowfall in the winter months, the round trip on electric buses was also brought to a halt. The journey now resumes, after the orders of Kullu Deputy Commissioner Ashutosh Garg last week.
Other than being environment-friendly, there is one big advantage that the electric buses levy to tourists. Visitors using private vehicles require a permit to visit Rohtang Pass, which is quite hard to obtain during summer season simply due to the sheer volume of tourists at the destination. By the order of National Green Tribunal (NGT), only 1200 private vehicles are allowed to enter Rohtang Pass everyday. However, passengers travelling in these electric buses will not need this permit to visit the destination.
If the number of tourists demanding to take the Rohtang Pass trip on these electric buses increases, it is likely that the administration will induct more such buses on the route. Till then, we know that the EVs in operation will help reduce the vehicle emissions that the snow-capped destination faces during the tourist season.