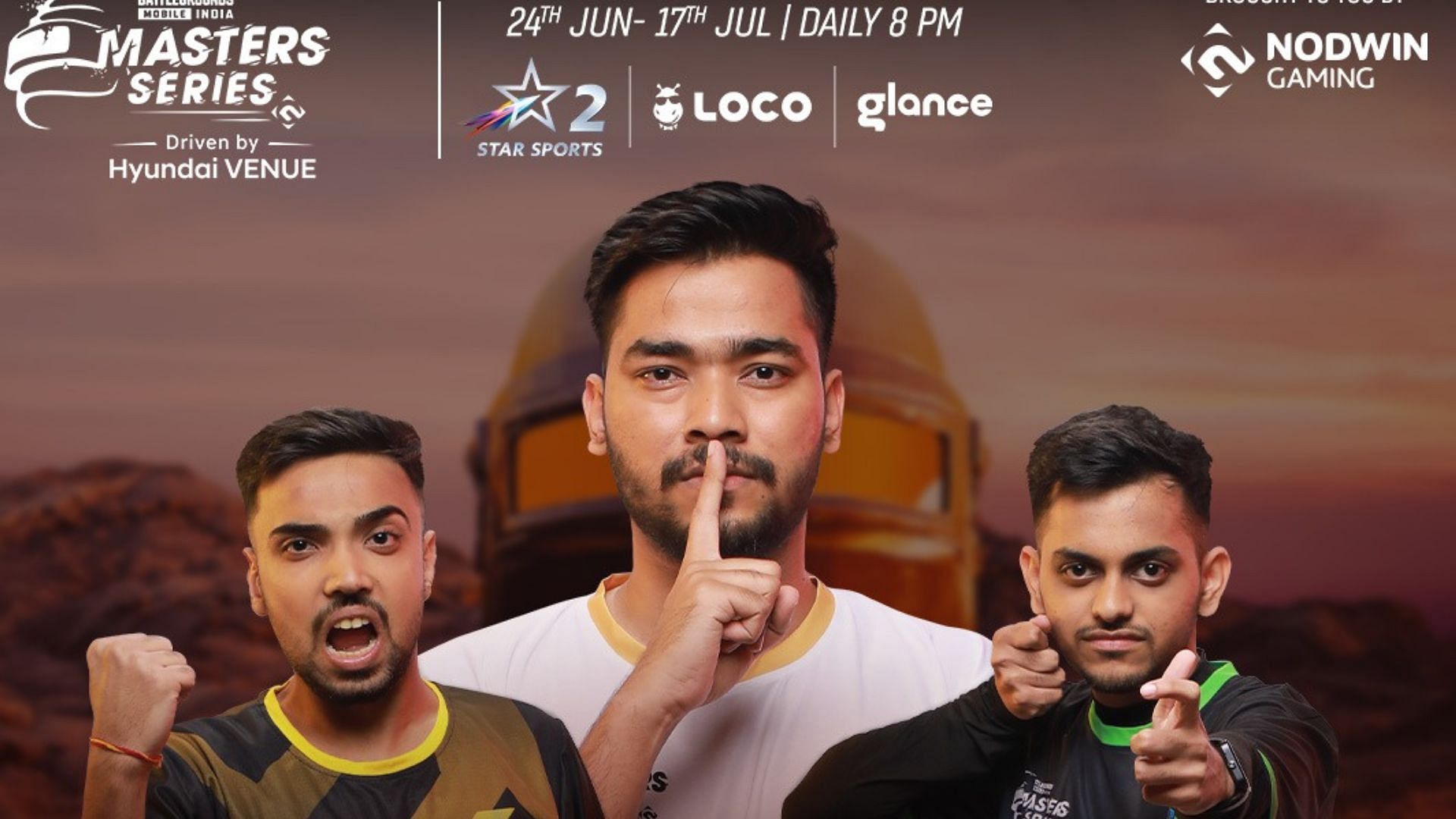 Yesterday marked the end of BGMI Masters Series Week 3 Finals and Enigma Gaming made the good out of it by winning it and they were followed by fan-favourite team Godlike. With the Week 3 Finals, the League stage of BGMS 2022 has come to an end and 16 top performers on the cumulative standings of three weeks are now advanced to the Finals.
All teams are ready for the Grand Finals which are set to take place from 13 July to 17 July 2022. The upcoming competition would be more tough and hard as every team will give their best to win at this huge historic event which is being aired on Television. The prize pool of the BGMI Masters Series Grand Finals is Rs 75 Lakhs as each week has concluded with Rs 25 Lakh prize money. Let us take an overview of Week 3 Finals.
BGMI Masters Series Week 3 Finals Overview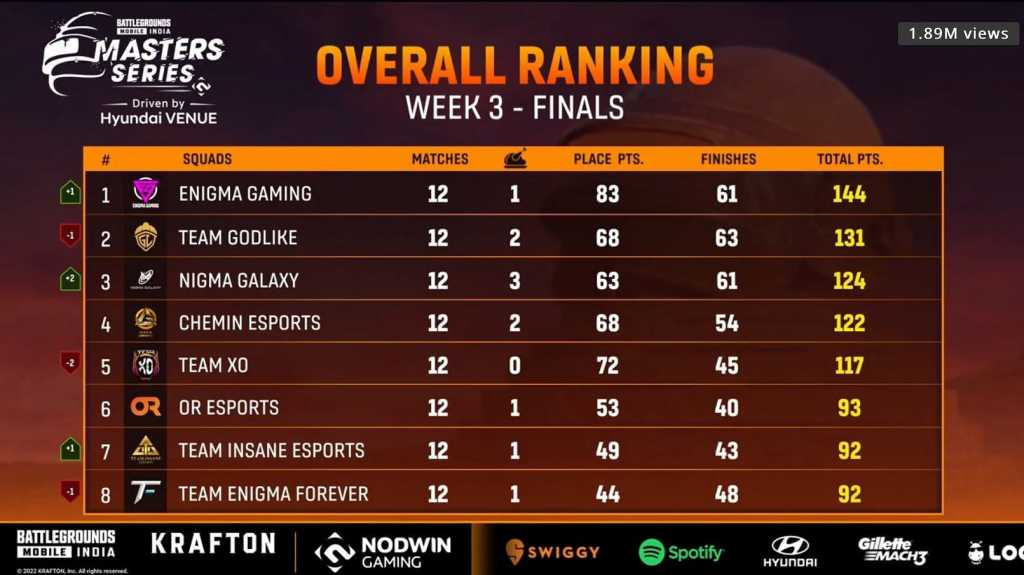 Enigma Gaming became the winner of BGMS 2022 Week 3 Finals and received a total of Rs 4 Lakh prize money. The team raked 144 points with 61 eliminations in 12 matches with one chicken dinner.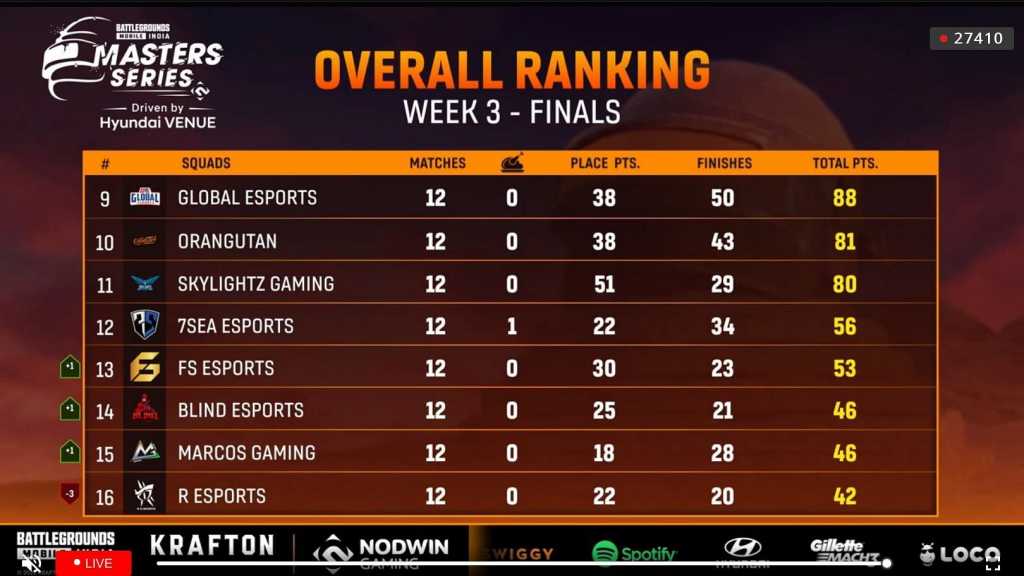 Team Godlike had secured 2 chicken dinners and put up a nice show for their fans but ended up in the second position with 131 points. The team received Rs 1.75 lakh prize money. Nigma Galaxy played well on the final day of Week 3 Finals and managed to clinch the third spot with 124 points, followed by Chemin Esports in the fourth place. XO, OR, Insane and TEF are in fifth, sixth, seventh and eighth places respectively.
Global Esports had a nice final and ended up taking the ninth spot with 88 points while Orangutan and Skylightz are in 10th and 11th positions. FS Esports placed in the thirteenth position while R Esports placed in the 16th place. Following are the additional rewards in the BGMS Week 3 Finals:
Eliminator: Godlike Jonathan – Rs 25000
Cruiser – Chemin Delta PG – Rs 25000
Damager – Enigma Rexx – Rs 25000
Dost Award – Enigma Rexx – Rs 25000
Saviour – Enigma Rexx – Rs 25000
Survivor – XO Immortal – Rs 25000
Tapatap – Chemin Delta PG – Rs 25000
Motorhead – Insane Mac – Rs 25000
Doctor – Chemin Justin – Rs 25000
Hunger Cure – Team Nigma Galaxy – Rs 75000
MVP – Enigma Rexx – Rs 50000
That's a wrap-up of BGMI Masters Series 2022 Week 3 Finals. Let's have a look at the Overall Standings of all three weeks and know what teams have made it to the Finals.
Also Read: MSP Hardcore Speaks to TSM Aquanox About His Team, Gaming Legacy and the Path Forward
BGMS Grand Finals – Qualified Teams, Schedule, Where to Watch
Following the ultimate league stage of the event, it is now time for the Finals to decide the champion. 16 teams from the cumulative standings table have now joined the road of Grand Finals where they will fight for the ultimate glory of the championship title, trophy and lions' share of the Rs 75 lakh prize pool.
The finals are scheduled to take place from 13 July to 17 July and each day will comprise a total of 4 matches that include maps like Erangel, Miramar, and Sanhok. The League stage kicked off on 24 June and it came to an end on 10 July.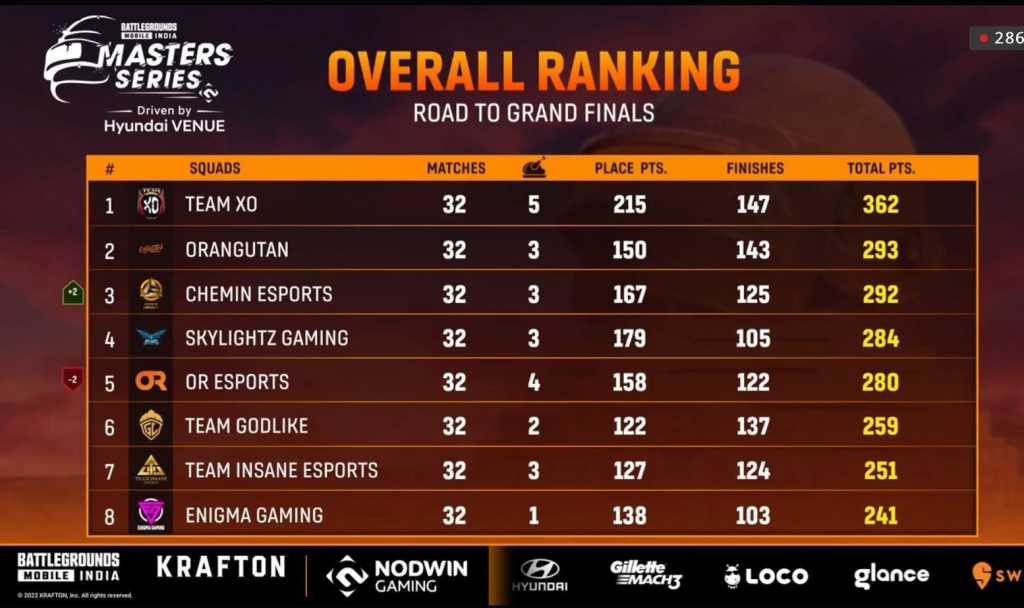 Team XO had a fantastic run in the event and they emerged as the table toppers of the league stage with a wide margin of nearly 70 points. With 5 chicken dinners in 32 matches, the team made 362 points over the course of three weeks.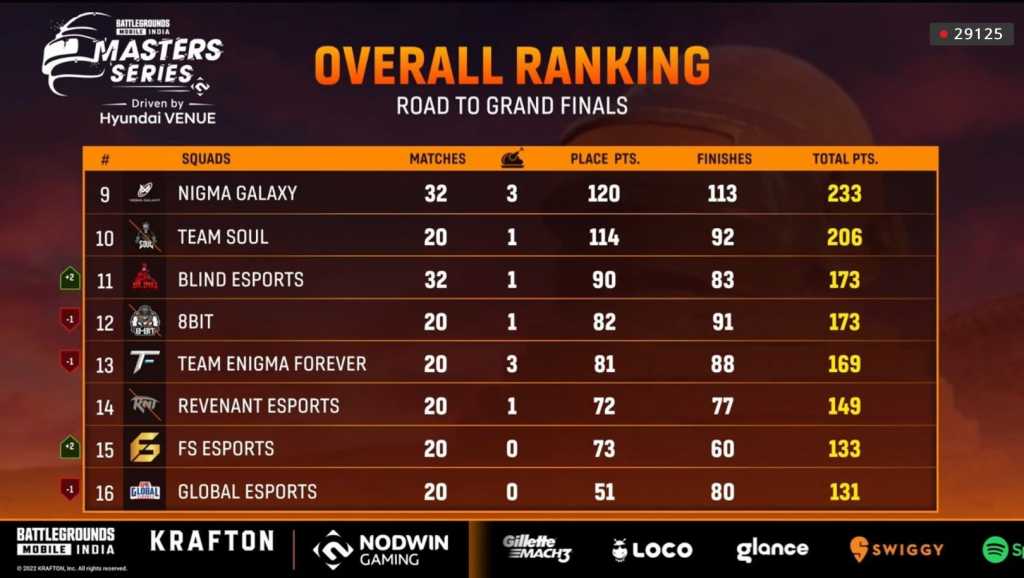 Orangutan is the team which secured the second spot on the overall standings table with 293 points. Chemin Esports had put up a brilliant knock in the event and they ended up in the third-place while Skylightz and OR took fourth and fifth places respectively.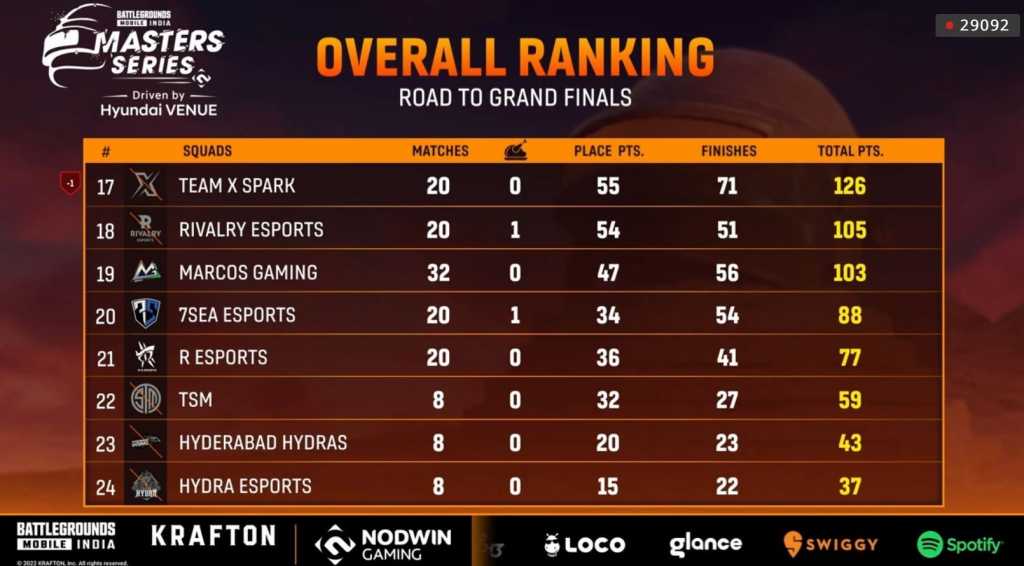 Team Godlike has shown consistent performance in the second and third week which made them secure the sixth position and insane secured the seventh spot while Enigma took the eighth spot.
Team Soul and 8 bit ended up taking 10th and 12th spots respectively. FS Esports and Global Esports just crossed the border mark to qualify for the finals.
Skylightz Gaming won the first week and XO marked an exceptional win in the second week. The third week is won by Enigma Gaming. Teams like TSM, X Spark, R Esports, Rivalry, HH, and hydras have been eliminated from the tournament. Here are the teams that have made it to the Grand Finals:
Team XO
Orangutan
Chemin Esports
Skylightz Gaming
OR Esports
GodLike Esports
Team Insane
Enigma Gaming
Nigma Galaxy
Team Soul
Blind Esports
8Bit
Team Enigma Forever
Revenent
FS Esports
Global Esports
Fans can watch the LIVE stream of the event on Nodwin Gaming's Loco Channel and Glance. The event will be also aired on Star Sports 2 TV Channel. It starts at 8:30 PM IST each day.