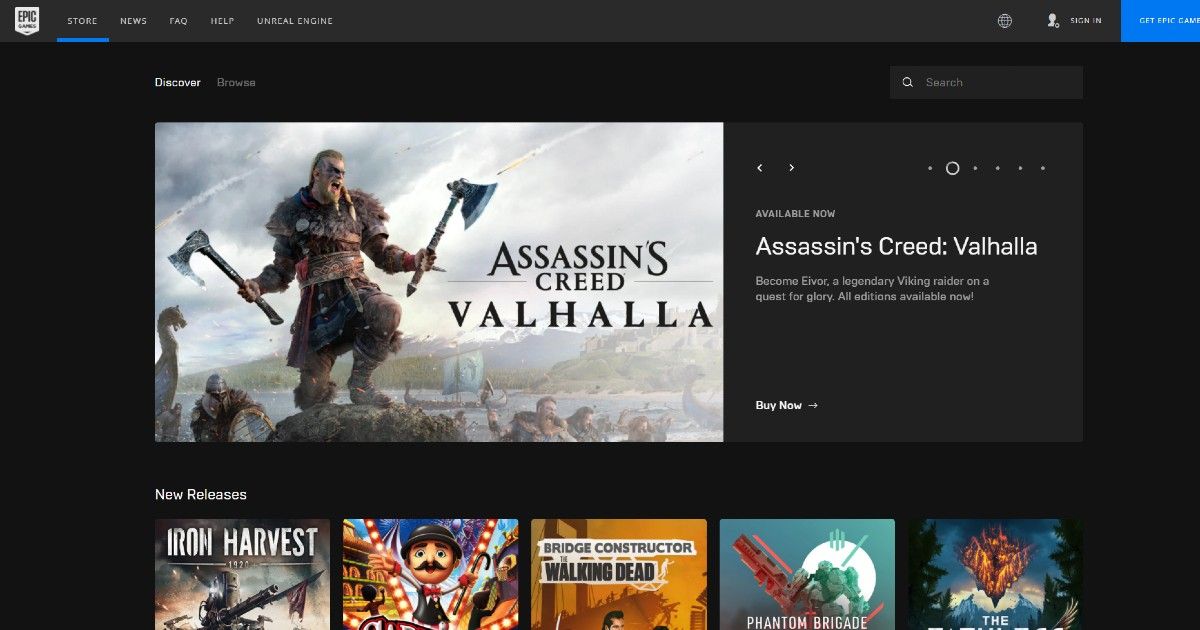 Epic Games Store has announced that from now onward the platform will support pricing in Indian Rupee.  Gaming enthusiasts no more have to worry about the US to INR conversions or calculate extra charges which Indian banks require for purchase over international currencies. Epic Games Store INR support arrives before the scheduled time frame. According to the earlier reports, the company is aiming to roll out this feature in 2021. But it seems that the Epic Games don't want to wait longer in localising the pricing.
Earlier Assassin's Creed Valhalla and Watch Dogs: Legion were not available on Store in INR for the PC gamers, but now it comes with a price tag of Rs 2,999. Earlier the same games were up for grabs at $22 (approx Rs 3,260). New games like Iron Harvest or Bridge Constructor: The Walking Dead is up for grabs at Rs 1,899 and Rs 349 respectively.
The highly-anticipated Cyberpunch 2077 is quite expensive on Epic Games Store to compare to Steam. The game is up for pre-orders at Rs 3,205 and Rs 2,999 respectively. Thanks to the localized pricing now we have the option of comparing prices between Steam and Epic Games Store. Meanwhile, Ubisoft Store and CD Projekt Red's GOG.com are still stuck with USD pricing let's see when we are going to see the Indian pricing on both these sides.
Currently, Epic Games Store has the following currency support:
INR (Indian Rupee)
USD (US Dollar)
CAD (Canadian Dollar)
AUD (Australian Dollar)
GBP (Great British Pound)
EUR (Euro)
PLN (Polish Zloty)
RUB (Russian Ruble)
KRW (South Korean Won)
JPY (Japanese Yen)
TRY (Turkish Lira)
UAH (Ukrainian Hryvnia)
BRL (Brazilian Real)
SEK (Swedish Krona)
DKK (Danish Krone)
NOK (Norwegian Krone)
MXN (Mexican Peso)
PEN (Peruvian Sol)
CZK (Czech Koruna)
ILS (Israeli Shekel)
CHF (Swiss Franc)
HUF (Hungarian Forint)