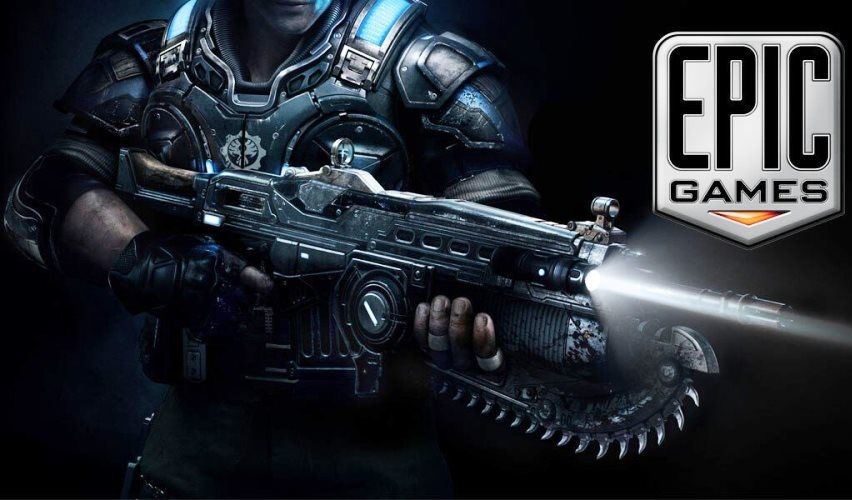 Epic Games, the maker of popular game titles like Unreal Tournament, Gears of War, Fortnite, and several others, announced it would soon launch its own online game store. Developers can join the online game marketplace to sell their virtual merchandise. To ensure the Epic Games' virtual store attracts developers, the company is offering quite a lucrative revenue sharing deal.
Epic Games will soon launch its very own curated online game store. It is not immediately clear, but most of the popular game titles that the company has developed, could be available to gamers. More importantly, the virtual game repository will have games that other developers and companies make. The arrangement is quite similar to Valve's Steam and EA's Origin. However, the Epic Games Store will reportedly have a substantially more attractive earning potential for the developers.
Epic Games Store To Compete With Valve's Steam and EA's Origin
Epic Games confirmed the Epic Games Store will initially launch on PC and Mac. In other words, the company will initially focus on several games that presumably require a powerful gaming PC or Mac. It is not clear if Epic Games could offer cloud-based gaming support. However, the company categorically mentioned the online games store will eventually be available for Android and other 'open platforms'. Surprisingly, Epic Games appears ready with the backend because the Android version of the Epic Games Store is scheduled to launch next year.
Valve's Steam and EA's Origin have been prevalent for a considerable amount of time. In fact, they are two of most dominant and popular virtual game stores operational today. In extension, these game stores enjoy a huge patronage. But apparently the popularity isn't always a best thing for developers.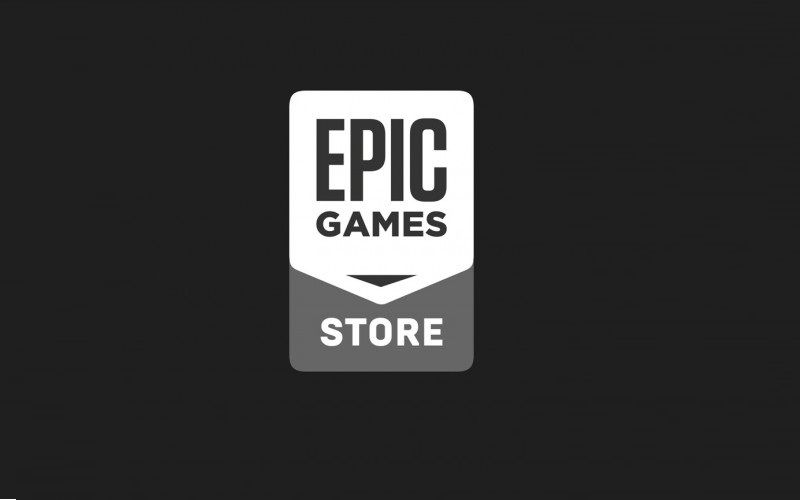 Quite a few popular online game stores collect a substantial commission or fee from the total sales of each game title. Reports indicate virtual game stores may charge as much as 30 percent. Moreover, whenever the opportunity arises, they charge a hefty upfront purchase fee for the title as well. If that's not a big enough burden, the stores also demand a cut from the in-app purchases.
Epic Games attempted to avoid these hefty charges, and successfully launched Fortnite on Android through its own website. Clearly gaining confidence from the experiment, and the steadily rising adoption of Fortnite, Epic Games has chosen to deploy its own online game store. Moreover, understanding the high erosion of revenue, the company has apparently decided to slash its commission.
Epic Game Store Has Better Margins For Developers And Enhanced Communication Streams
Epic Games will reportedly take only 12 percent of the revenue from third-party game developers. In other words, where the developers would have to fork over 30 percent or more of their earnings, they will now get to keep 88 percent of the revenue their games generate. If that's not attractive enough, Epic Games will reward those developers who use the company's popular Unreal Engine. If the third-part game title uses the Unreal Engine, then the company will cover 5 percent of the royalty for using the engine. Surprisingly, even in this scenario, the five percent will come from Epic's 12 percent. Interestingly, the company is not barring any game titles that use any other game engine.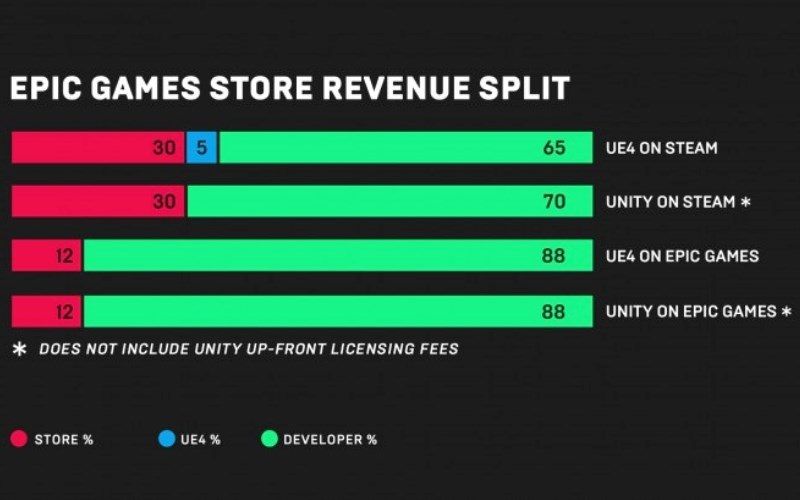 In addition to the substantially high earnings, the Epic Games Store will also offer the developers several features that boost communication and engagement with the gamers. Epic Games is planning a newsfeed as well as a special creators program. These features will let several content creators for platforms like Twitch and YouTube; receive a share of the revenue of the developer's choosing, whenever they refer to someone to play the game. The company will even cover the 5 percent of creator revenue-sharing, but only for the first two years.
Epic Games seems to have understood the needs of game developers. The company is promising a personalized game page and newsfeed. Moreover, the company won't place third-party promotions or paid advertising in search results.