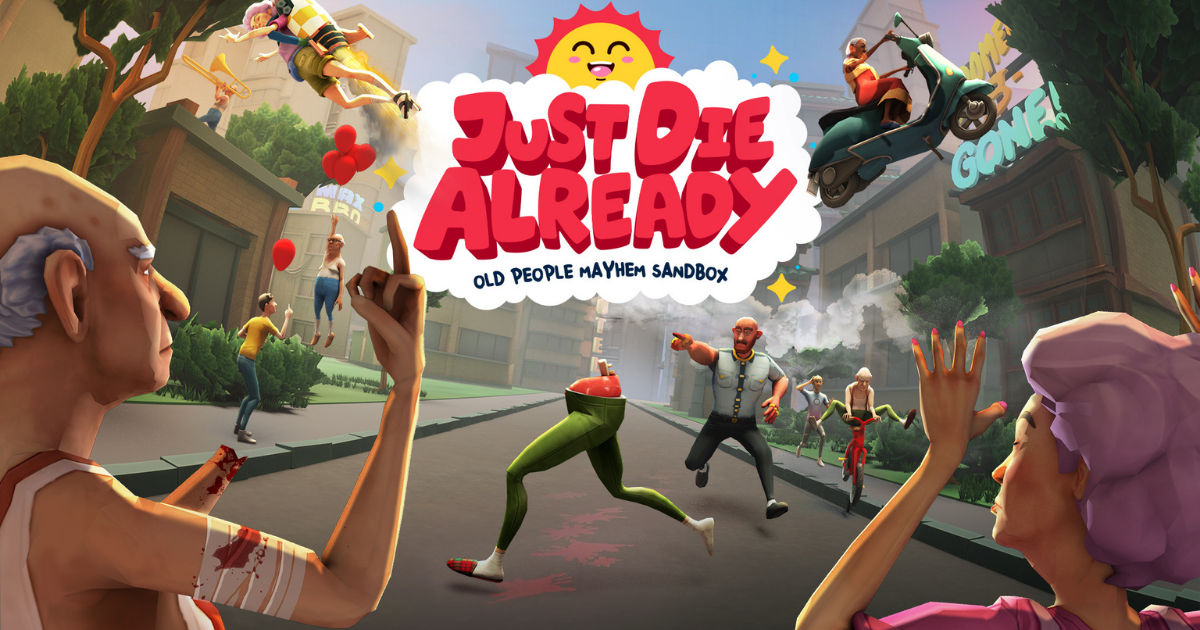 The Epic Games Store Free Games offering for this month includes two of the most bizarre and surreal games on the platform – Just Die Already and Paradigm. Just Die Already is defined by the developer as an "old people mayhem sandbox" and that is profoundly reflective of the gameplay.
Paradigm is one of the funniest games on the Store and perhaps one of its most surreal ones as well. Developed and published by Jamerka Productions, Paradigm is a hilarious, surrealist adventure game that has a rich albeit outrageous story at the core of it.
Both Just Die Already and Paradigm will be available to claim for free from the Store till 5 May 2022.
Also Read: Uncharted Legacy of Thieves Release Date Revealed by Epic Games Store
Epic Games Store is Giving Away 2 of its Funniest Games for Free
Just Die Already has been developed by designers behind 2014's Goat Simulator, which is hailed as one of the funniest games of all time. In addition to its single-player mode, Just Die Already offers a Multiplayer PvP mode as well as a co-op so players can band together and wreak havoc on the city together.
To claim these games for free, simply head to the Store and log in with your Epic Account. In case you don't have one, you can sign up for one using either your PSN, Xbox Live, Google, Facebook or other accounts.
To play the games, players will also need the Epic Games Launcher, which can also be downloaded from the site. These games will be available for free until May 5 2022. After which, the turn-based strategy sci-fi game Terraforming Mars will be available for free.
The Store continues to give away free games through 2022 and players can build up quite the library of games just by picking up the Epic Games freebie each week.