Today's free Mystery Game on the Epic Games Store is one of the wackiest games on the platform, Moving Out. This physics-based 'moving simulator' tasks players with moving jobs across the town of Packmore. Up to 4 players can join in on couch co-op and experience the story and gameplay together. As a newly certified  Furniture Arrangement & Relocation Technician, the player will be tasked with moving all kinds of furniture across town, with varying levels of challenge.
Moving Out was developed by SMG Studio & Devm Games and published by Team17 and was released on 28 April 2020 for Windows, Xbox One, PlayStation 4, and Nintendo Switch. The game received generally positive reviews from critics and its exaggerated physics and lighthearted nature made it an instant hit with the fans.
Also Read: Epic Games Store Holiday Sale 2021: Mages of Mystralia is Today's Free Game
Moving Out is today's free Mystery Game on the Epic Games Store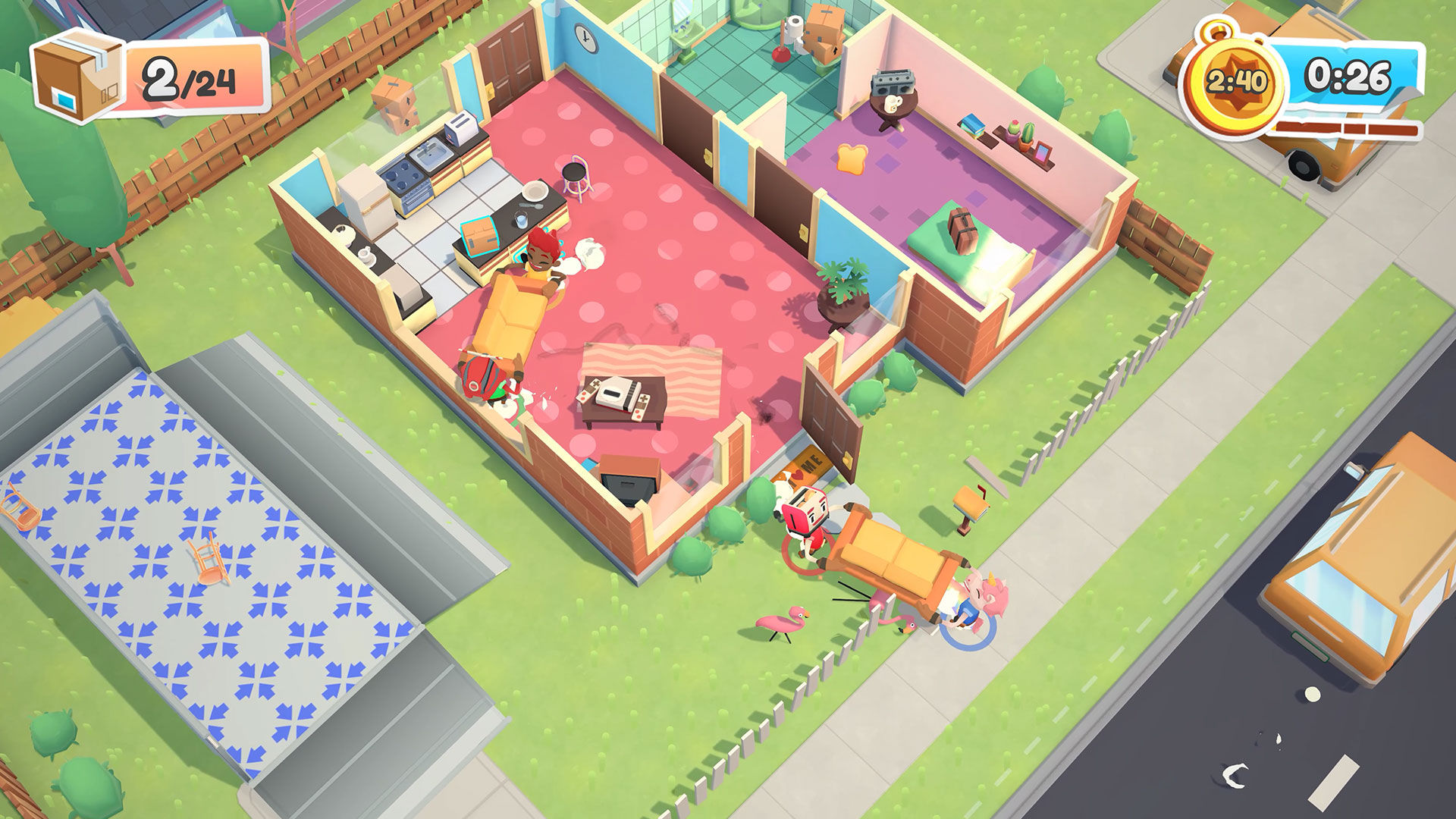 Moving Out will only be available to claim for free for a limited time as the next Mystery Game will be revealed in about 9 hours from now. To claim the game for free, all players need is an Epic Games Account and the Epic Games Launcher. Players can link their PSN, Xbox, or Google account to Epic and claim these games for free, and they will appear in the Library section of the Launcher.
Previous Mystery Games during this current giveaway included major highlights such as Shenmue III, Control, Prey, and Mutant Year Zero: Road to Eden. This is the 13th game to have been revealed, which means that there are only 2 more games left in the Mystery Game giveaway. This giveaway has had a pretty strong lineup and is a great way for Epic to introduce a ton of new users to the platform.
The last Mystery Game will be revealed on 31st December 2021, capping off another great year in gaming for Epic Games.