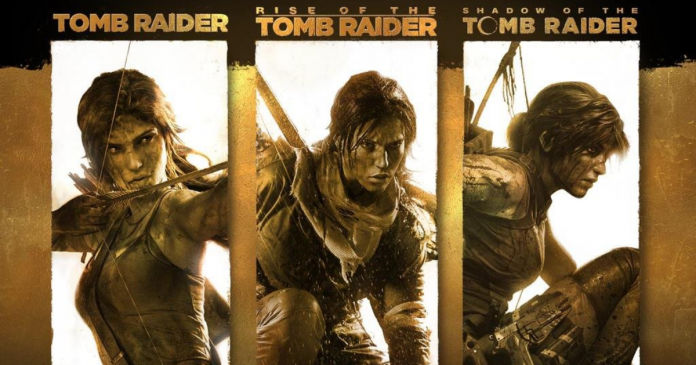 The last Mystery Game for this holiday season has been revealed, and it looks it's not just one game, but a whole trilogy. Today, players can claim the Tomb Raider trilogy, three excellent games, for absolutely free on the Epic Games Store. The latest Trilogy started with 2014's Tomb Raider, which was a complete reboot for the franchise.
The subsequent sequels expanded on gameplay with even wider and open levels along with an increased focus on combat. The games have been praised for their approach to exploration and survival elements, and most importantly, the puzzles. To claim the Tomb Raider trilogy for free on the Epic Games Store, simply head to the Store and browse through to the Mystery Game section and add all 3 games to your Library.
Tomb Raider Trilogy is available for free on the Epic Games Store today
This is the last game to be revealed during this giveaway and it looks like the total has been increased from 15 free games to 17. The Tomb Raider Trilogy contains 2014's Tomb Raider, Shadow of the Tomb Raider: Definitive Edition, and Rise of the Tomb Raider: 20 Year Celebration. It is recommended that players try these games in chronological order, which is the order in which they were released. This will definitely help tie the story together in a much more coherent way.
The 2014 Tomb Raider does a decent job at setting up Lara's character and backstory, along with a riveting, dark atmosphere that is prevalent through all 3 titles. However, eventually, a certain level of lightheartedness is seen through the games as Lara begins to resemble more and more of the character we've known from the older games.
To claim these free games, players will need both an Epic Games Account as well as the Epic Games Launcher. Players can create an account using either their PSN, Xbox, or Google Account. Once these games are added to your Library, you will be able to download them through the Launcher.
Thanks for reading till the end of this article. For more such informative and exclusive tech content, like our Facebook page