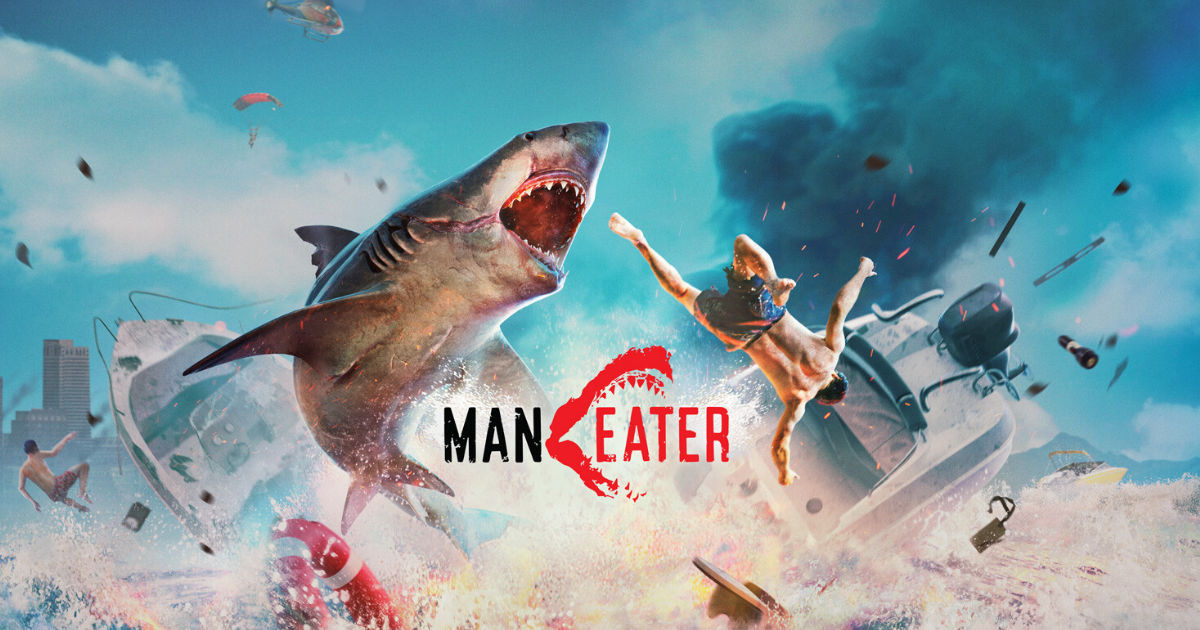 This week's free game on the Epic Games Store is the equally whimsical and violent Maneater. The game puts players in control of the apex predator of the seas – a shark and tasks them with terrorising the open seas in a surprisingly deep RPG system.
Maneater is an open-world action RPG that is often referred to as a "ShaRkPG". The player will begin as a shark pup and as they eat and terrorise the open seas, they will evolve and level up to include more skills and tricks in their arsenal. Enemies of all kinds will attempt to put you down, including both human enemies and other wildlife of the sea.
The game will be available for free on the Epic Games Store till June 16, 2022.
Also Read: Epic Games Store Mega Sale Announced: Borderlands 3 for free, Ghostwire: Tokyo, Far Cry 6 and More on Discount
How to Download Maneater for Free from the Epic Games Store
To download the game, you will need an Epic Games Account as well as the Launcher. Players can sign up for a new account or login with their existing account on the store's website (linked here) and head to the Free Games section to claim the game.
Once the game has been added to your Library, you can download the game on your PC. Players can then launch the game from their Library. Epic has been consistently giving away great games for free and they have committed to continue giving away games throughout 2022 as well.
The Store has gained quite a reputation, especially in the last couple of years, as a result of free giveaways as well as positive relationships with developers and publishers. Over the years, Epic has managed to bag quite a few exclusivity deals, including Hitman III.
A large portion of their exclusive titles have often been timed-exclusives but they have certainly helped drive more users to the platform.