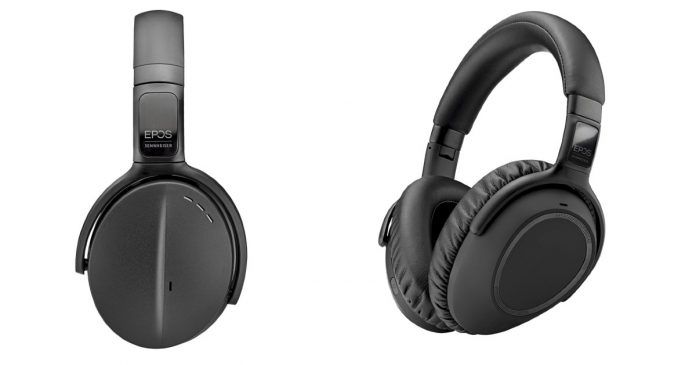 EPOS, a Denmark-based audio company, has today announced the launch of its new range of audio products for the enterprise segment. The company has introduced a new range of high-end headphones along with Bluetooth speakerphones, and more. The brand has introduced three new series namely Expand, Adapt and Impact. All the series offers a range of products with top-of-the-line features and more. Let's take a closer look at the new range of products launched by EPOS in India.
For those who are not aware, EPOS was earlier a joint venture between Sennheiser and Demant. However, after the split, the enterprise solutions and gaming headsets went to the independent audio company known as EPOS, which is fully owned by Demant. However, the company market its products with the dual-name strategy 'EPOS Sennheiser'.
EPOS Adapt Series
The company has introduced a new range of high-end headphones with its new Adapt series. The Adapt series includes some known headphones like Adapt 360, 560, and 600 series. The on-ear headphones come with high-quality audio output and come with features like Active Noise Cancellation and more. The company has revealed that it has partnered with several brands to make its audio products compatible with a host of video calling applications. The Adapt series is certified for Microsoft Team.
To start with Adapt 360, it comes with up to 46 hours of battery life, multi-point connectivity, ANC, and more. It also comes with two advanced microphones that optimise voice pick up. The Adapt 560 comes with smart discrete boom arm. It is claimed to offer perfect speech clarity, comfort and concentration for modern professionals. It also comes with EPOS Voice technology that helps to interact without removing the headset. Moving on Adapt 660, the headset comes with a dedicated button for Microsoft Teams on PC via BTD 800 USB dongle. It also features EPOS AI that uses machine learning to optimise voice pick up. It comes with Four adaptive ANC microphone system to monitor the working environment and adjusts noise reduction in open offices.
Expand Series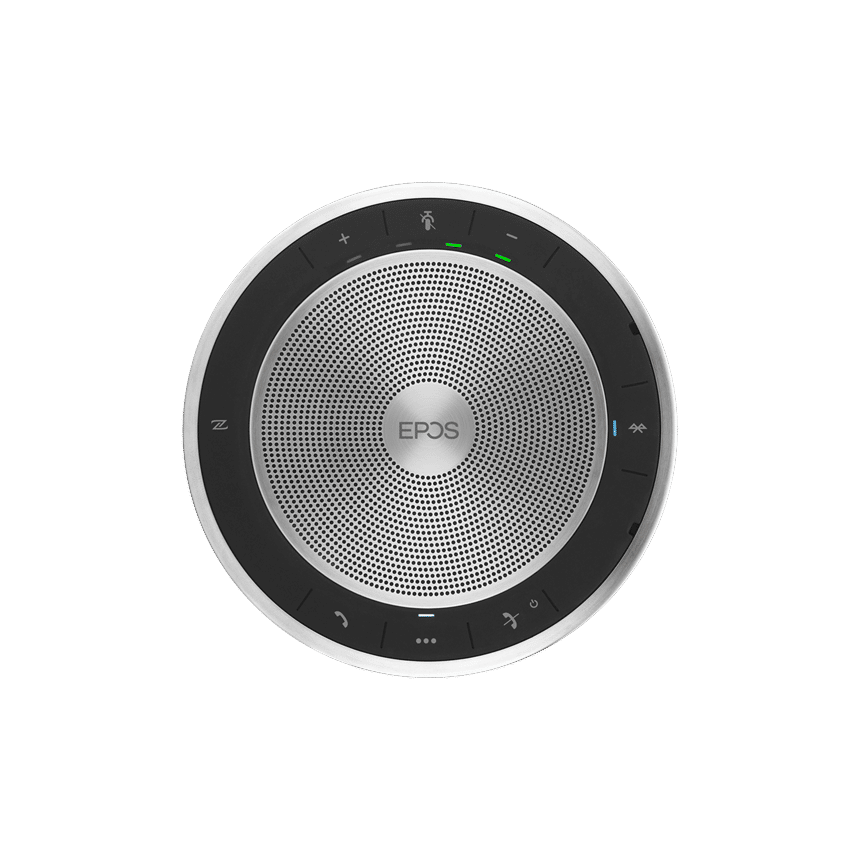 The company has also introduced a new range of Bluetooth speakerphones with its Expand series. The Expand 80 is the flagship product that is a premium, scalable Bluetooth® speakerphone for up to 16 in-room participants. It comes with six adaptive, beamforming microphones that isolate voices from room reverb and ambient noise.
The speakerphone comes with one-touch access to Voice Assistant or Microsoft Teams. The speakerphone comes with high-quality materials and sound-enhancing fabric by Kvadrat. The Expand 30 series of Bluetooth speakerphone comes with good audio performance. It supports personal and small to medium-sized conference with up to 8 people. The speakerphone comes with Bluetooth or USB Type-C connections, multi-point connectivity and one-touch access to the voice assistant.
Impact Series
The company has also introduced Impact series that comes with a line of premium audio tools. Thie Impact audio solutions improve efficiency and deliver an enhanced audio experience for both speaker and listener. It offers all-day comfort when you wear it and offers high-end audio experience and crystal-clear voice. It comes with intuitive audio technology that is easy to manage. Furthermore, it is optimised for UC and Skype for Business certified.
Thanks for reading till the end of this article. For more such informative and exclusive tech content, like our Facebook page