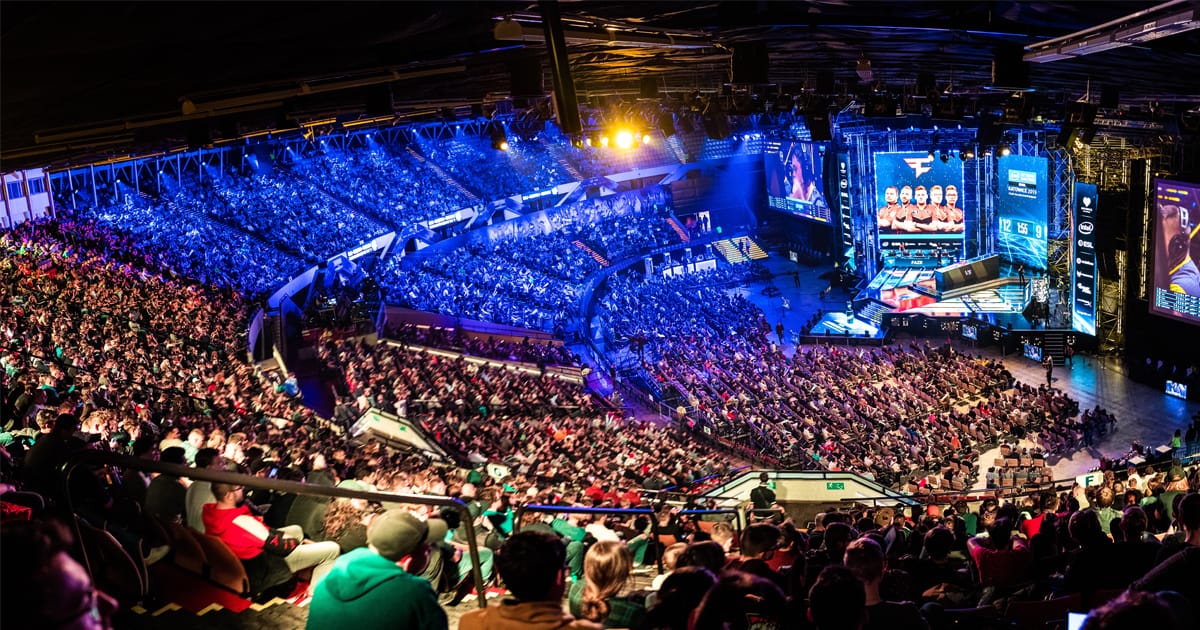 While China, the country with the most population is having second thoughts on video games, an industry that can push economic growth, smaller countries are embracing video games. Thai ESports Federation (TESF), a body under the Sports Authority of Thailand has announced that eSports will be recognized as a professional sport in Thailand.
Recently, via a Facebook post, the TESF shared a notice from the Royal Gazette, declaring eSports as a professionally recognised sport in Thailand.
On the same day, the International Sports Federation (ISF) congratulated Thailand and TESF for the nation's entry into professional gaming. With this announcement, eSports will now become the fourteenth professionally recognized sport in Thailand alongside Football, Golf, Jet skiing, Sepak Takraw, Volleyball, Motorcycle racing, Bowling, Snooker, Cycling, Basketball, Badminton, Tennis and Auto Racing.
Esports officially became a professional sport in Thailand! 🎊

Congratulations to Thailand, and the Thailand Esports Federation on achieving official recognition of esports as a professional sport 👏👏https://t.co/EbhjrYkOVn

— IESF (@IeSF_Master) September 22, 2021
The move will now bring numerous benefits for the local eSports industry and players including access to funds & training, national honours, promotion and more. Eligible eSports teams and athletes in Thailand can now get financial support from the Sports Authority of Thailand.
Thailand's ties with eSports aren't new
Though eSports is now an officially recognized sport in Thailand, Thailand already had its ties to eSports. TSEF has been organizing events like the 2020 Mobile league: Bang Bang Tournament with sponsors like Samsung and Razer whereas in 2020, the Sports Authority of Thailand and Thailand's Ministry of Tourism and Sports sponsored ESL One events.
Which countries recognize eSports as a sport?
Though as of now, not many nations recognize eSports as a professional sport, times are changing. It doesn't matter how much the boomers scream 'eSports isn't a sport', countries like South Korea have been a pioneer in developing eSports. The Korean Esports Federation and the International Sports Federation (ISF), which is also based in South Korea have been trying to get the official recognition of eSports from nations all around the world. As of now, the US, Brazil, Finland, Germany, Georgia, South Africa, Russia, Ukraine, Italy, Denmark, Nepal, Indonesia, Sri Lanka and Pakistan, officially recognized eSports as a sport. And of course, there is South Korea, as the pioneer in recognizing eSports.
China's relationship with eSports
China still recognizes eSports, but now it's a love-hate relationship because of the fear of gaming addiction and some kind of gender classification, which China believes to be against its socialist policies. However, China alone doesn't matter much because a country like South Korea is now the biggest hub for eSports and video games. South Korea is pushing eSports like never before and the country alone hopes to legitimize eSports as a sport in near future.
Entry of eSports into Asian Games
Keeping in mind the popularity of eSports in China and Asia, the Olympic Council of Asia has announced that eSports will debut in the 2022 Asian Games. These are the first baby steps to make esports a legitimate sport. A summit held by the International Olympic Committee in October 2017 acknowledged the growing popularity of eSports. However, the International Olympic Committee (IOC) isn't pleased with violent games and prefer to approve esports titles that simulate real sports, such as the NBA 2K or FIFA.