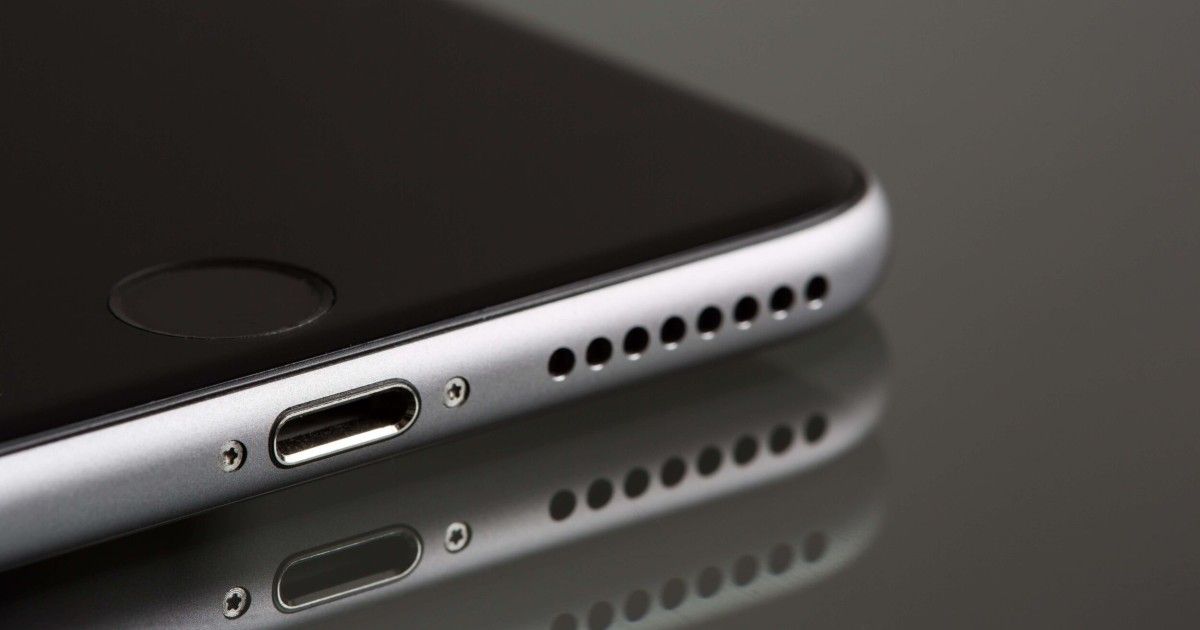 The European Union has passed a provisional agreement, soon set to become law under European Parliament, which will compel all device manufacturers making mobile phones, tablets, e-readers, earphones, gaming consoles, cameras or anything else that falls under "small and medium sized portable electronics" to use USB-C ports for charging. The move puts in question the situation that Apple, maker of the iPhone, comes under for its usage of Lightning ports on its mobile phones. Under the new law, which has been agreed upon by all members of the European Union earlier today – and is set to be passed as law after the summer recess ends – laptops will also need to shift to USB-C for charging, but OEMs making laptops will get longer to comply under the law.
The New EU Law: The Full Lowdown
According to the new EU law, the legislation will be formally adopted by the European Parliament by the end of the year, and companies will get about two years from the formal adoption of the law to comply with it. Any device launched before the same will be exempted from compliance.
Mobile phones and other small electronics will therefore have until 2024 to migrate to USB-C. Laptops, meanwhile, will have 40 months – or until around mid-2026 – to shift to USB-C for charging.
European Parliament's official rapporteur, Alex Agius Saliba, said that the entire list of gadgets include "laptops, e-readers, earbuds, keyboards, computer mice, and portable navigation devices are also included in addition to smartphones, tablets, digital cameras, headphones and headsets, handheld video game consoles and portable speakers. We have also added provisions on wireless charging being the next evolution in the charging technology and improved information and labelling for consumers."
An EU report on the provisional agreement said that the law could save consumers over EUR 250 million every year, along with over 11,000 tonnes of e-waste. The Parliament's statement further added, "Consumers will be provided with clear information on the charging characteristics of new devices, making it easier for them to see whether their existing chargers are compatible. Buyers will also be able to choose whether they want to purchase new electronic equipment with or without a charging device."
EU's law has also stated that it will seek to unify charging speed for devices of every class, which means that once the law comes into effect, all mobile phones will be recommended to maintain a single charging speed instead of proprietary charging speeds by different OEMs. The Union also stated that such moves will encourage development of better wireless charging speeds for various devices.
How this impacts the iPhone
Apple has been rumoured, especially in the past one year, to be migrating to USB-C for its iPhones. However, a rumour on the use of USB-C in 2021's iPhone 13 lineup did not turn into fruition.
Apple has already moved to USB-C on its new generation iPads, while its MacBook range of laptops also use USB-C today for charging. However, iPhones represent a massive chunk of the entire hardware sales for Apple, and Europe also represents a large chunk of Apple's iPhone sales.
As a result, it is likely that Apple might shift to USB-C in time for EU's law to kick in. The company still has nearly three product cycles before the EU law on charging devices become applicable in 2024. These products include this year's iPhone 14 lineup, which itself is expected to decrease the notch on the phone's display, and also shift to USB-C ports for charging – among other changes.
Once the company adopts USB-C ports for its iPhones, it will have a single charging port for all of its hardware. EU's law seeks to enforce a similar structure for all companies, which in turn would give companies better scope to not sell chargers with its packaging.
Apple has already stopped shipping charging adapters with its iPhones from last year, which suggests that the company has already been preparing for a future where chargers do not need to be compulsorily shipped with every device.