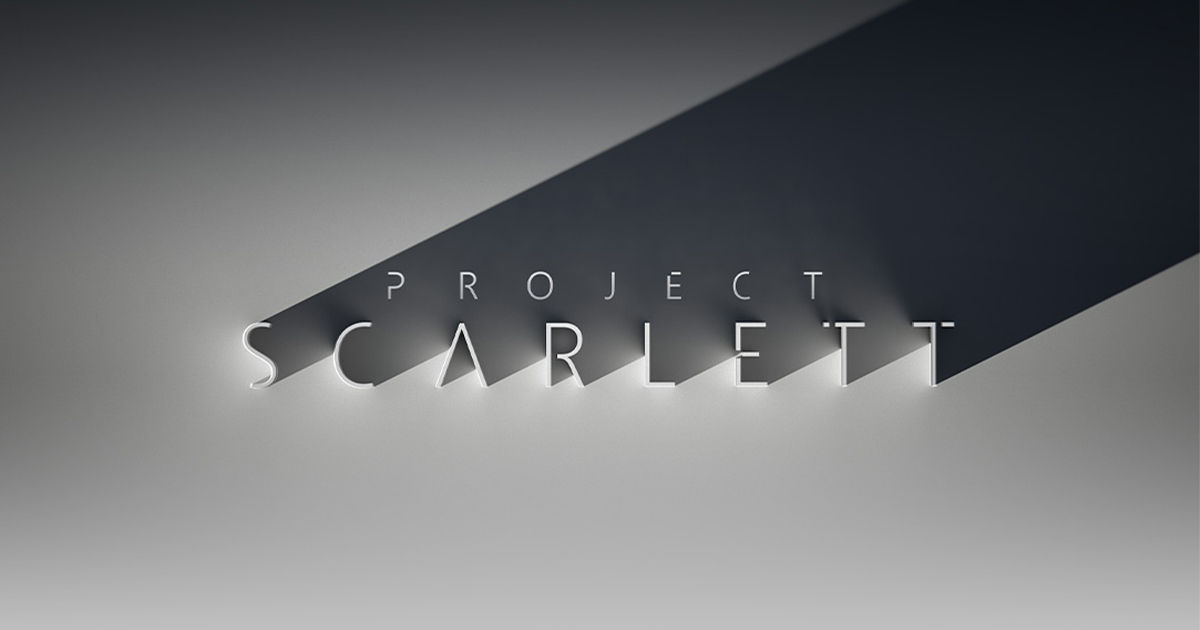 Quite a few rumors were going around that Microsoft will soon launch its next-generation gaming console. Well, putting an end to those rumors, Microsoft finally revealed its upcoming gaming console (at least the basic concept and specifications) at the E3 2019. And the brand is calling it the Project Scarlett. Let us have a look at everything we know about the Project Scarlett so far.
Project Scarlett Features AMD Processor Based on Zen 2 Architecture: Offers Four Times Faster Performance
Microsoft has revealed that the Project Scarlett will feature an AMD processor based on the recently announced Zen 2 architecture. According to Microsoft, the new processor will offer four times faster performance compared to that of the Xbox One X. Microsoft hasn't revealed the exact specifications of the processor, but the rumor is that it will have eight CPU cores and sixteen threads.
Project Scarlett Comes with AMD's Navi Based GPU To Offer 4K Gaming At 120FPS, And 8K Gaming At 30FPS
One of the most important aspects of any gaming console is its graphics power. And while the Xbox One X already had a powerful GPU that offers 4K gaming at 60 frames per second, the Project Scarlett takes the graphics performance to a whole new level.
Microsoft reveals that the Project Scarlett will feature AMD's GPU based on the new Navi architecture, and the GPU will have GDDDR6 memory. Microsoft says that with the help of the new GPU, the Project Scarlett can offer 4K gaming with frame rates going as high as 120 frames per second. Yup, you've heard it right. And that's not all, Microsoft says that the console can push 8K resolution in games at 30 frames per second. Resolution and frames rates aside, the Navi GPU will also enable ray-tracing and variable refresh rate in the games on the Project Scarlett.
There's an SSD This Time Around
SSDs have been around since quite a long, but they didn't go mainstream until recently because they were way too costly. And for the same reason, the Xbox One X came with a more affordable storage solution, a traditional hard disk drive. Well, a lot has changed since then; SSDs have become much more affordable. And as a result, Microsoft has decided to equip the Project Scarlett with an SSD.
Solid state drives are not only faster than hard disk drives, but they are more reliable as well. The Project Scarlett with its SSD should offer faster game load times, and reduced boot-up time compared to the previous generation gaming console. According to Microsoft, they are using SSDs as virtual RAM in the Project Scarlett. It is not clear at the moment what they mean. Maybe, they are using a faster SSD module, which can also act as a RAM. In any case, this will undoubtedly offer a faster performance on Project Scarlett.
Project Scarlett Offers 40 Times Increase in Performance
With the new Zen 2 based AMD processor, new Navi GPU, and the faster storage, Microsoft claims that the Project Scarlett will offer a jaw-dropping, 40 times increase in the performance compared to the Xbox One X. That's the biggest performance leap we've ever seen on a gaming console. Xbox lovers, you are in for a treat.
Project Scarlett Will Be Backward Compatible with Xbox One Games and Accessories
Microsoft has also revealed to the media that the Project Scarlett will be backward compatible with all the Xbox One (S and X) games and accessories. So, all the games and accessories you've purchased for your Xbox One will still serve a purpose even when you upgrade your console to the new, Project Scarlett.
Project Scarlett Is Not Microsoft's Last Gaming Console
Quite a few rumors were going around that the Project Scarlett will be Microsoft's last gaming console. And that the brand will shift to cloud gaming in the future instead of launching new and more powerful gaming consoles. Well, it turns out that those rumors were entirely wrong. Phil Spencer, Head of Xbox, has revealed in an interview with Giant Bomb, that the Project Scarlett will not be Microsoft's last gaming console. That being said, Phil expressed that he doesn't know what kind of gaming console will it launch the next time, and he didn't reveal an approximate timeline for the launch of its next gaming console either.
Microsoft Wants Project Scarlett to Be the No.1 Gaming Console
When folks at Giant Bomb asked about Project Scarlett vs. the PlayStation 4, Phil said that Microsoft wants the Xbox (Project Scarlett) to be the No.1 gaming console. However, Phil expressed that he doesn't know how well will the Project Scarlett compare against the upcoming Sony PlayStation 5.
When Can I Purchase One?
Microsoft has revealed that the Project Scarlett gaming console will hit the market during Holiday 2020 (between November and December). To commemorate the launch, Microsoft will also launch a new version of Halo. Of course, the console won't be launched in all the countries at once. It will first launch in the USA, and other important markets like Canada, the UK, Australia, and Japan. If history is anything to go by, expect a few months delay for the Project Scarlett to launch in India.