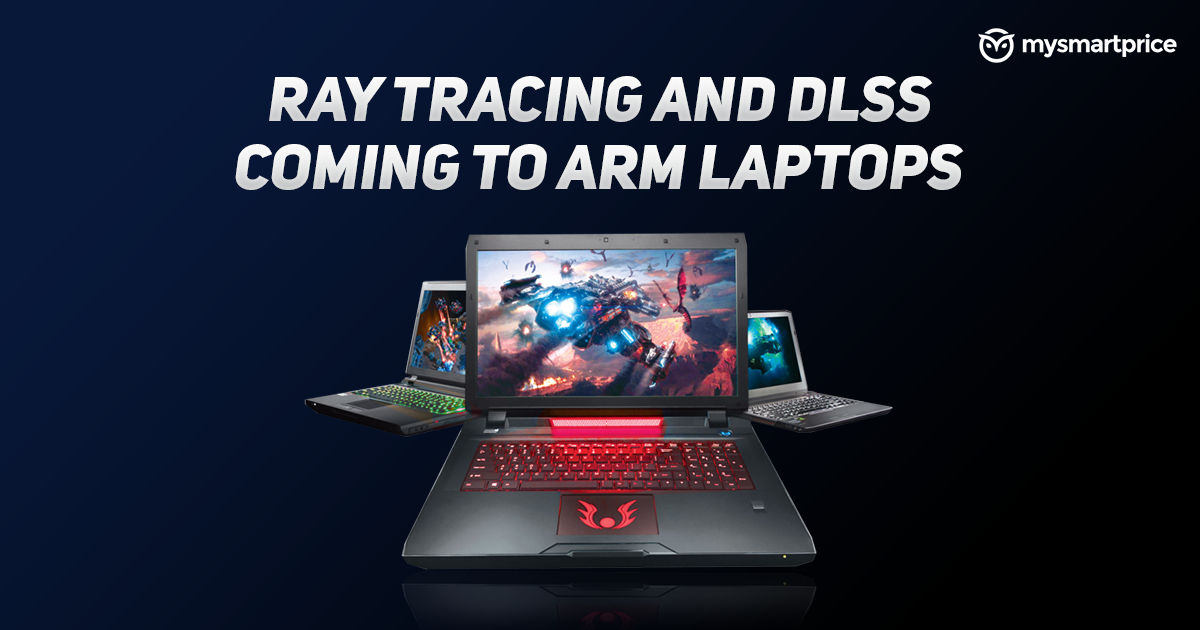 You would think Wolfenstein: Youngblood running on a MediaTek Kompanio 1200 processor and Nvidia's RTX 3060 GPU wouldn't turn a lot of heads, won't you? But that sentence alone should pique your interest. After all, when was the last time you heard of a mobile chipset running hand in hand with a PC graphics card? That's exactly what's happening here, but before you go expecting smartphones running on full-fledged GPUs somehow, let us present an alternative — gaming laptops running on mobile chips. And at this point, you should truly be excited.
Ok, so let's take this step by step…
It all sort of started with Qualcomm's 8cx chips running on Microsoft's Surface devices. If that was the spark, Apple started a full-fledged inferno with its new M1 chips and the Macbooks and iMacs that run on it. Apple has proved one thing — laptops can run on ARM chips.
Why does this matter?
Because ARM chips have traditionally been seen as mobile chips, meant for the pocket computers that do all our work today. These chips are known for efficiency, and companies like Intel, and Nvidia argued for a long time, that they could never deliver the kind of power the full-fledged PC processors and GPUs do. That is why GPUs were usually designed to work alongside the x86 architecture that Intel uses for its Core iX processors (Core i3, i5 and so on).
Fast forward to GDC 2021…
At the Game Developers Conference (GDC) last night, Nvidia showed how Wolfenstein: Youngblood can run on a mobile chip, while taking advantage of the shadowy goodness that Ray Tracing technology delivers from Nvidia's RTX GPUs. Have you ever played a cross platform game on a console or PC and then moved to mobile? Notice how the graphics drop? That's because ARM chips are awesome, but they can't do what full-fledged GPUs do. Well, here they are, doing it.
If you're not convinced, here are the minimum requirements Bethesda recommends for this game, copy pasted directly from the support page:
Requires a 64-bit processor and operating system

OS: Win7, 8.1*, or 10 (64-Bit versions)

Processor: AMD FX-8350/Ryzen 5 1400 or Intel Core i5-3570/i7-3770

Memory: 8 GB RAM

Graphics: Nvidia GTX 770 4GB (Current available GPU GTX1650) or AMD equivalent

Storage: 40 GB available space
And that brings us to gaming laptops on ARM chips…
Apple showed us that ultrabooks and work PCs can work on an ARM chip like the M1, but that was under the company's closely controlled vertical ecosystem. Apple builds the chip, it builds most of the software, and also lays down the law for how others build for its devices. Such a closely controlled ecosystem will of course perform better than fragmented systems like Windows or Android — which is why iPhones and Macs often seem 'faster' than their competitors.
But gaming laptops are a whole new scenario altogether. They would still require the full-fledged power setup, because games today take more power than some spaceships that have taken satellites to space in the past. Enter Nvidia's demo.
What it's telling us is that at the very least, a gaming laptop that supports two-year old games can be made with these chips. And that's a pretty big deal.
But why!
Remember when we said ARM chips excel at efficiency? And notice how phones seem to get slimmer all the freaking time? That's what this means for gaming laptops too. Devices like the Asus ROG Zephyrus G14 (review) have already shown us that companies have an appetite for building thin and light gaming laptops, and we the buyers obviously want them too. Putting an ARM chip on such devices means they will last longer on battery, the performance difference won't drop as much as it does right now, and they can be easy to carry around.
A KPMG report from last month said that India's online casual gaming segment is poised to grow to Rs. 60 billion this year, which simply means we are getting more and more casual gamers. Granted that this growth is driven by mobile gamers playing PUBG…err…Battlegrounds Mobile India players, but gaming laptops running on ARM may be exactly what we need to upgrade them the right way.