Highlights
Gmail's Blue Checkmark is here.
You'll start seeing Blue Checkmark on emails from businesses and organisations.
Only available for organisations and businesses.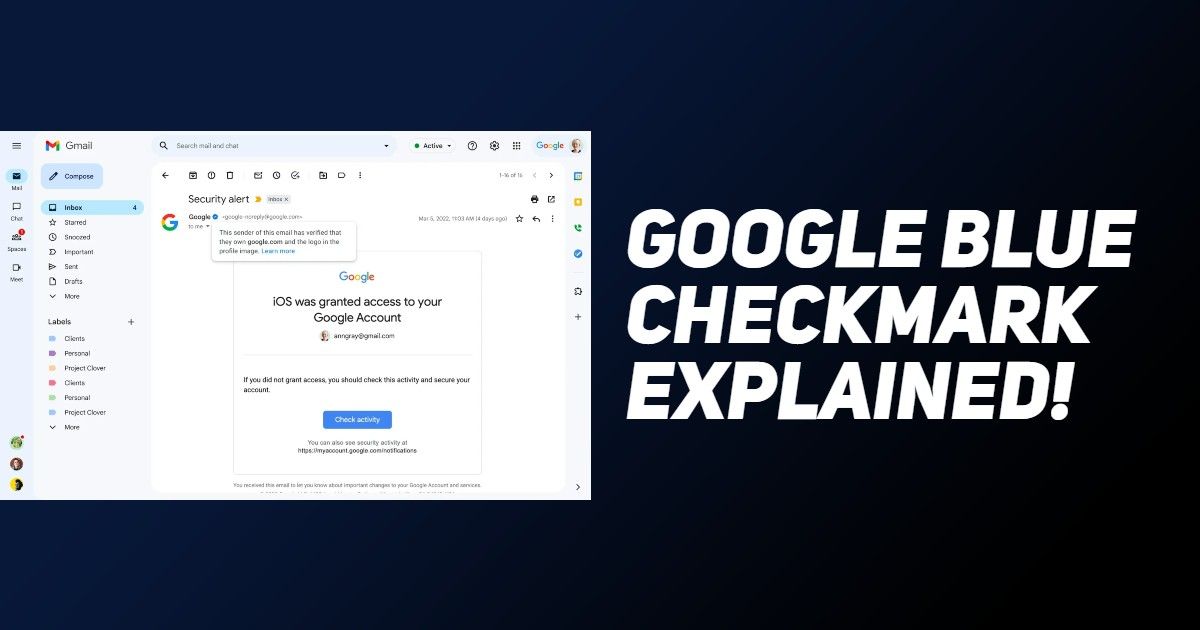 Google is rolling out the new Blue Checkmark feature for Gmail. With the Blue Checkmark, users can verify the emails that they're receiving are from authentic and verified organisations and not from some scammer pretending to be that organisation. Google added support for verified brand logos in 2021, and this new Blue Checkmark for Gmail is an extension of that feature.
The existing system for brand logos is based on BIMI or Brand Indicators for Message Identification or simply BIMI. Brands and organisations can apply for verification themselves by setting up BIMI. This article will discuss everything you need about Gmail Blue Checkmark and how to get it for your organisation.
What is the new Blue Checkmark in Gmail?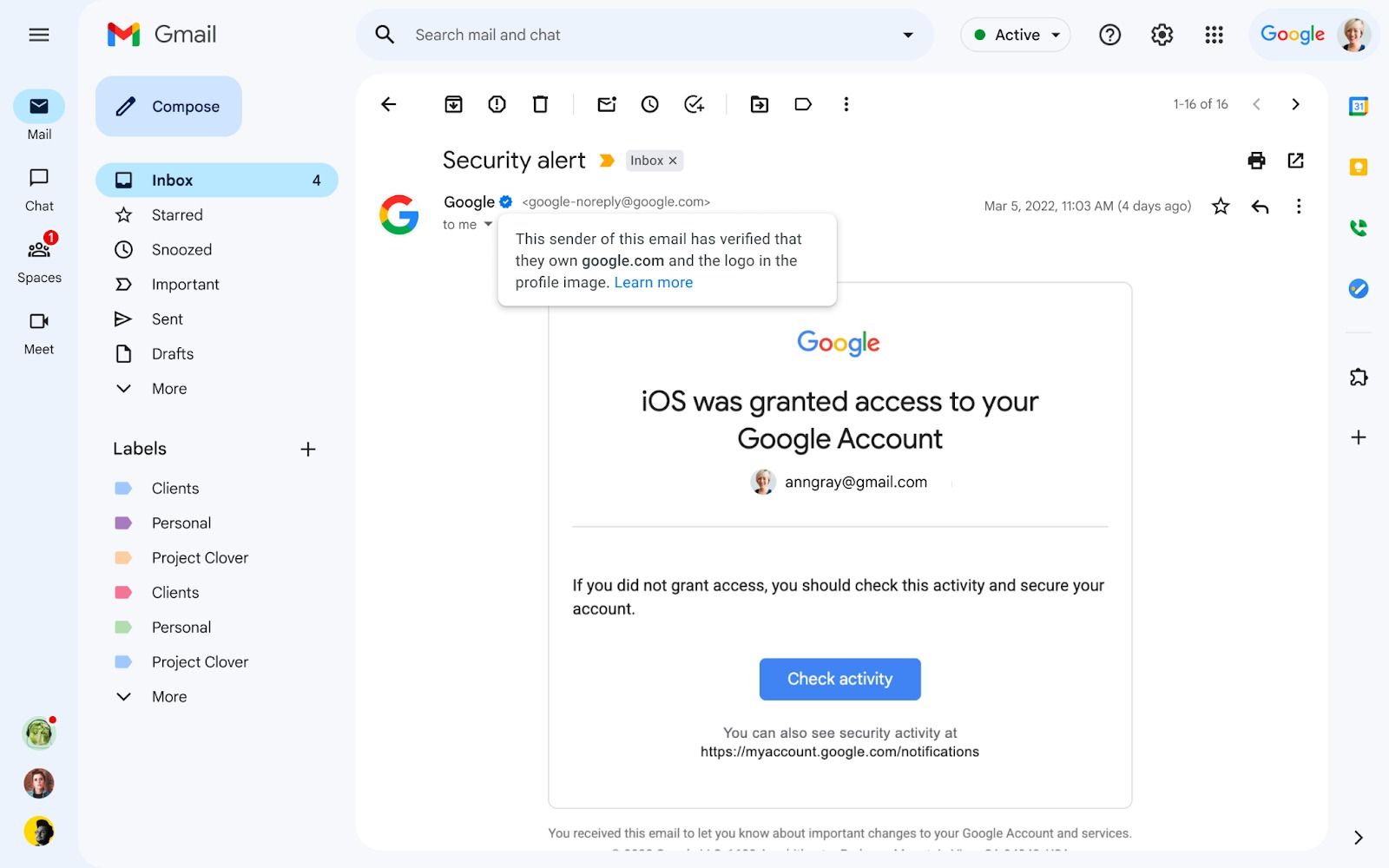 With the new Blue Checkmark, Google wants to bring more trust to the emails you're receiving from various brands and companies. As you know, emails are sometimes hard to tell if it's from an official.
This new verification for emails from organisations and businesses will be a huge help in the fight against phishing attempts from scammers. You'll know that the mail you receive from Flipkart or Amazon is really from the company and not from a Nigerian Prince.
The Blue Checkmarks will be shown beside the profile photo and name in the emails you receive from Verified entities. The Blue Checkmark will start appearing for emails from companies that have adopted Gmail's Brand Indicators for Message Identification (BIMI) feature.
What is BIMI?
BIMI, or Brand Indicators for Message Identification, is the feature that allows organisations to authenticate their emails using DMARC (Domain-based Message Authentication, Reporting, and Conformance) to validate ownership of the corporate logos.
Google introduced the BIMI feature for organisations in Gmail in 2021. Previously, Google used to show organisations' logos as profile pictures in emails only after the verification using BIMI. This new Blue Checkmark feature in Gmail is an extension of the BIMI feature. Emails from all the organisations having completed BIMI verification will show up with the corporate logo and Blue Checkmark. BIMI requires the companies to use strong authentication and verify brand logos to use the logo as an avatar.
BIMI is available only for organisations and not available for individuals. So only organisations can get verified on Gmail rather than individuals.
Eligibility for a Gmail Blue Checkmark
Gmail Blue Checkmark is available only for organisations and not for individuals.

Your organisation must be a Google Workspace user.

The organisation must use its domain name for the email.

You must have access to domain name hosting of your organisation's domain.

The organisation must have the brand logo registered as a word mark with World Intellectual Property Organization (WIPO).
How to get Blue Checkmark in Gmail?
Here's how your organisation can get the verified Blue Checkmark on Gmail. You have to set up BIMI for your organisation first. Here's how to do that:
The changes to BIMI TXT records in the domain name will take some time, sometimes 24 hours. So don't worry if you don't find the changes immediately; just wait.
How does Gmail Blue Checkmark differ from Twitter, Facebook & Instagram Blue Checkmarks?
Google's Gmail Blue Checkmark differs from Twitter's Blue Checkmark because Gmail's verification doesn't need payment to get the Blue Checkmark. Twitter previously had Blue Checkmark verification for verifying known personalities, celebrities, journalists and more.
But after Elon Musk took over Twitter, the company made the Twitter Blue Checkmark verification a paid feature. Now, Twitter gives Blue Checkmark to anyone who subscribes to Twitter Blue. Unlike Twitter which monetises the Blue Checkmark, Gmail Blue Checkmark is available only for organisations who wish to verify themselves.
Facebook and Instagram also have Blue Checkmark verifications; it currently follows verification for known personalities like the old Twitter. But Meta has introduced Meta Verified for Facebook and Instagram, which brings Twitter Blue-like paid verification for Facebook and Instagram. Soon, Facebook and Instagram will require payment to get Blue Checkmark. Here also, Google's Gmail verification differs by not requiring payment for verifying their identities.
Frequently Asked Questions
Is Blue checkmark verification on Gmail paid?
No, Blue Checkmark isn't a paid feature in Gmail.
Can individuals get a Gmail Blue Checkmark, or is it only for businesses?
No, individuals won't be able to get a Gmail Blue Checkmark. It is only available for businesses.
How long does it take to get a Gmail Blue Checkmark?
You can get Gmail Blue Checkmark after completing the BIMI procedure. It might take 24 hours after the process is complete for the verification to appear.