Highlights
iSIM is the latest and most advanced SIM technology yet.
It is announced by Qualcomm for Snapdragon 8 Gen 2.
Let's talk about the difference between eSIM and iSIM.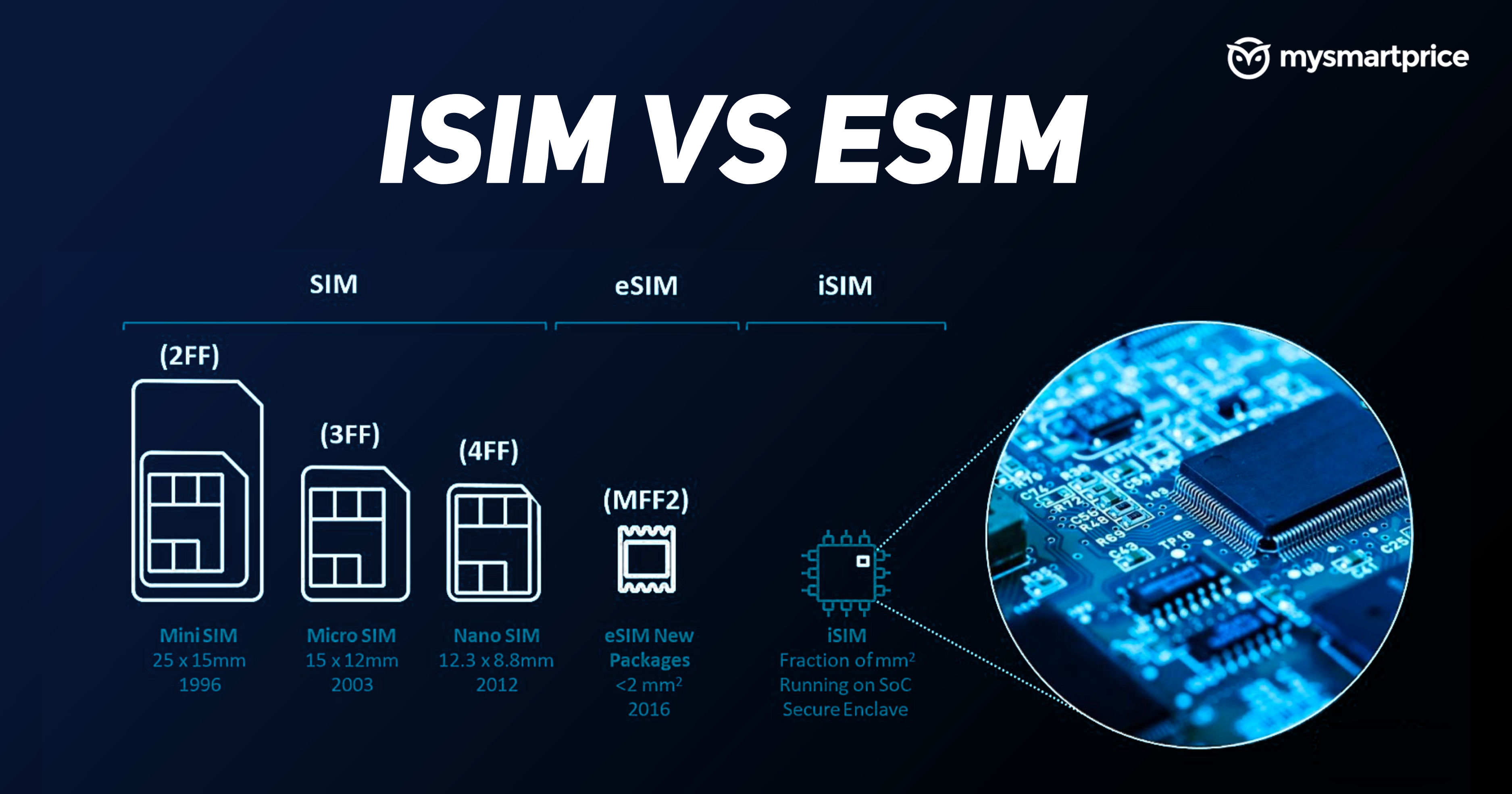 We have yet to adopt eSIM and move away from physical SIM cards fully. But it looks like eSIM already has a replacement, a more advanced SIM technology called iSIM.
iSIM, or Integrated SIM Card, is the newest innovation in SIM cards and the most advanced version of SIM cards.
Qualcomm has announced that its flagship silicon Snapdragon 8 Gen 2 has been officially certified by GSMA for its iSIM capabilities. Last year, the company showcased a modified Samsung Galaxy Z Flip 3 to demo the new iSIM technology. The Snapdragon 8 Gen 2 chipset is officially the first commercially available SoC with iSIM capability.
iSIM and eSIM have many differences and work similarly to an eSIM. You can get and activate a new connection on iSIM over the air remotely like an eSIM.
Let us discuss everything you need to know about iSIM and how it differs from eSIM. Let's start by looking at a SIM card, as you need to know the basics first. Read on.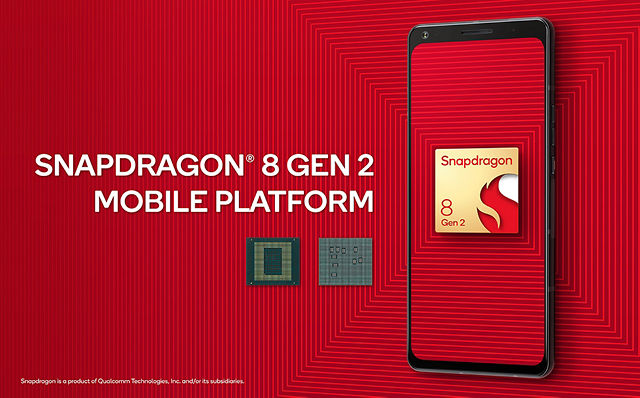 Also Read: [Explained] Jio eSIM: What is it, How to Activate on Android Mobile and iPhone, Benefits, and More
What is a SIM card?
A SIM card, also called Subscriber Identity Module or Subscriber Identification Module, is a card that contains unique identification information used to identify a connection in a specific mobile network. The SIM card allows mobile network subscribers to use their mobile phone connection for calls and SMS and connect to the Internet.
Different types of SIM cards: Physical SIM, eSIM & iSIM.
There are different types of SIM cards; the first is the traditional physical SIM card. The physical SIM card itself has been made smaller over the years. First came the full-size SIM, followed by mini-SIM, micro-SIM, and finally, nano-SIM.
In 2016, a new type of SIM embedded in the device was launched called eSIM. eSIM is embedded in the device, and it is programmable. The SIM is embedded in the device, and users don't need a physical SIM as it's already embedded on the device.
iSIM is a type of eSIM, but unlike eSIM, it doesn't have a SIM chip embedded in the device; rather, the SIM is integrated directly into the SoC of the device. It was launched in 2021, and now Qualcomm has announced iSIM to be included with Snapdragon 8 Gen 2 SoC.
What is an eSIM?
eSIM or embedded SIM is a hardware-based SIM attached permanently to a device. It cannot be removed as embedded in the device, but it does everything a physical SIM card can do. It replaces the need for physical SIM cards and SIM card slots.

Apple iPhone 14 series launched in the United States with eSIM only and doesn't support a physical SIM. It wasn't the first phone to come exclusively with eSIM; it was the first generation Moto Razr.
An eSIM is a small chip inside your phone that can be programmed to be assigned different phone numbers and connections. The information of the eSIM is rewritable; you can easily with your operator with just a phone call.
Advantages
More reliable – It won't wear out. You don't need to buy a SIM card or pay for one. You also don't need to wait for the company to send you or activate a new SIM card.

Remote provisioning – An eSIM can be activated remotely, and switching carriers can be instant.

Uses less space – An advantage of eSIM is that when a device uses it exclusively, it can save space on the device.
Disadvantages
Switching phones can get tougher – If you switch your phone occasionally, switching your eSIM from one device to another can be frustrating. Primarily when all the devices right now don't support SIM cards.

Tracking – You can't remove an eSIM. Which means you cannot cut off your access to the network. If you have worries about being tracked, you have much to worry about.
Also Read: Vi SIM Activation: How to Activate New Vodafone Idea SIM Card for Voice Calls, Internet, and Other Services
What is an iSIM?
iSIM, or integrated SIM, is the next evolution of eSIM. While eSIM uses an embedded chip on the device, iSIM integrates the SIM directly into the device's SoC.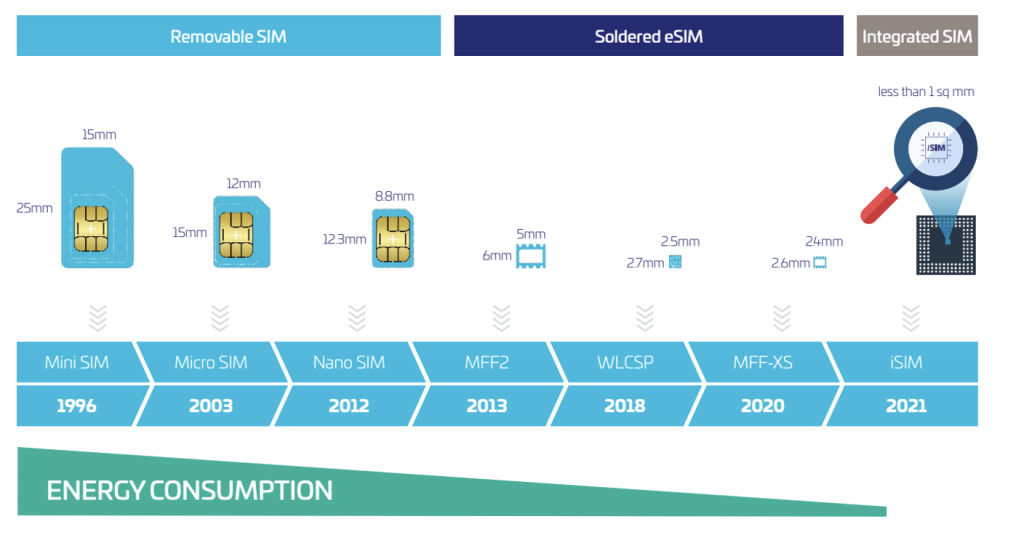 Qualcomm has announced that it has received certification from the GSMA, an organisation that develops and implements cellular connectivity standards, for a new integrated SIM. It will be used on the flagship Snapdragon 8 Gen 2 chipset. It will be the first commercially available iSIM.
All smartphones use an SoC or System on Chip, which integrates every computing peripherals such as a CPU, GPU, RAM, cellular radio, etc. With this new technology, SIM will also be integrated into the SoC. It removes the need for a separate chip for SIM, like in eSIM.
Advantages
It comes with all the advantages of eSIM.

Space saving – The iSIM doesn't occupy significant space in the mobile device as it's integrated with the SoC.

Power saving – As it is integrated with the SoC itself, it uses much less power than an eSIM.
Disadvantages
It comes with the same disadvantages as that eSIM.
How does iSIM differ from eSIM?
iSIM and eSIM are different because iSIM is directly integrated into a device's SoC. Meanwhile, eSIM works by using a dedicated chip on the motherboard of the device. It saves up the space used for the eSIM chip in a device and is integrated directly into the SoC. It also has better power consumption because it draws power from the SoC itself compared to eSIM, which requires a separate microcontroller and power.
Both iSIM and eSIM are similar in terms of working. Both can be activated remotely and instantly. You can switch connections easily on both eSIM and iSIM.
eSIM vs iSIM – Which is better?
iSIM is the evolution of eSIM, and it extends the capabilities of eSIM. It has all the advantages and disadvantages of eSIM but adds more advantages, such as lower power consumption and space savings. It also comes with even better security than eSIM.
So, iSIM seems to have an advantage over eSIM.
Also Read: Airtel SIM Activation: How to Activate New Airtel eSIM and 4G SIM
Frequently Asked Questions
1) Is iSIM better than eSIM?
Yes, iSIM has the advantage of low power consumption and space-saving over eSIM. It seems to be better.
2) Why is eSIM not more popular?
As of now, only the flagship models support eSIM technology. To be more popular, eSIM needs to be on more and more devices so more people can access it.
3) How secure is an eSIM?
eSIM is built into the phone's motherboard. It is secure as it's inside the phone and cannot be removed. It can't be removed if your phone is lost or stolen.
4) Is eSIM better for data roaming?
Yes, eSIM is better for data roaming. You can immediately set up a carrier's eSIM profile over the air on data roaming.
5) How do I check if my Android device is eSIM compatible?
Dial *#06#; it will show the IMEI number of your device. If the popup also shows the EID of your device, it supports eSIM.
6) How do I check if my iPhone is eSIM compatible?
Go to Settings on your iPhone. Select General and go to Mobile Data/ On this screen, you can see the SIM cards on your phone. Tap on the 'add mobile data plan' option. If you see an option to scan a QR code, your iPhone supports eSIM.