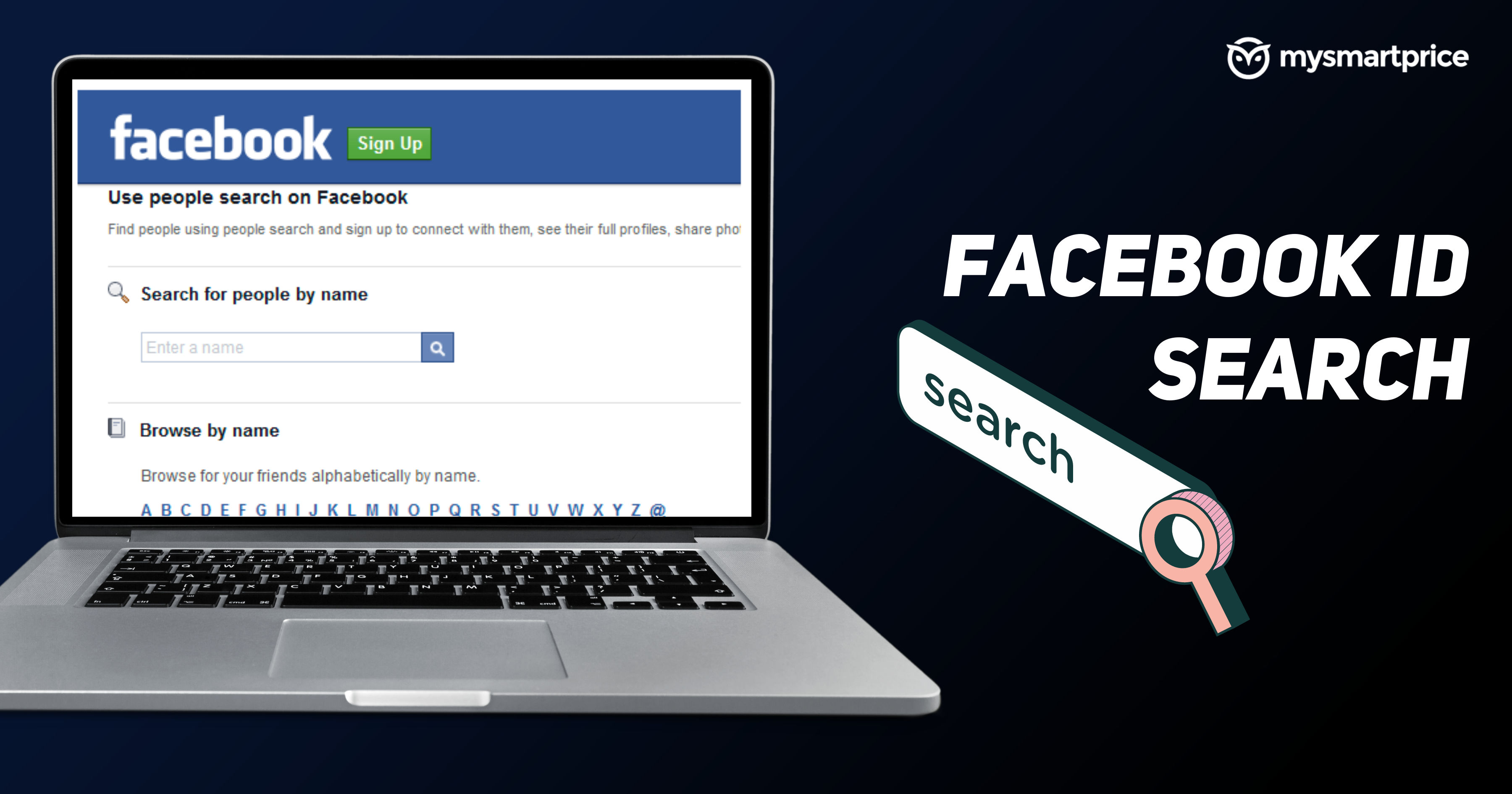 Facebook is probably one of the most popular and oldest social media sites. It allows you to add friends, post images, message your friends, play games with them, and much more. While the amount of active user base on the Meta-owned social media app has declined in recent years, it is still one of the prominent platforms to add friends. Facebook is fun when you have friends on your list, therefore it is good to keep your known ones on your Facebook list. In this article, we have listed all the tricks that can be used to find any person on Facebook and add them to your friends list. Let's check out each method on how to add a person to your Facebook friends list.
Also Read: Facebook Account Hacked? How to Report A Compromised FB Account and Easily Recover It
How to Search Facebook ID by Name or Username?
Searching by a name or username is the very basic thing that you can do to find your friends on Facebook. A username is the letter and digits that are written on a user's profile after the Facebook URL. For example; Facebook.com/shubham.dutt.3572, in this URL, shubham.dutt.3572 is the username of the person.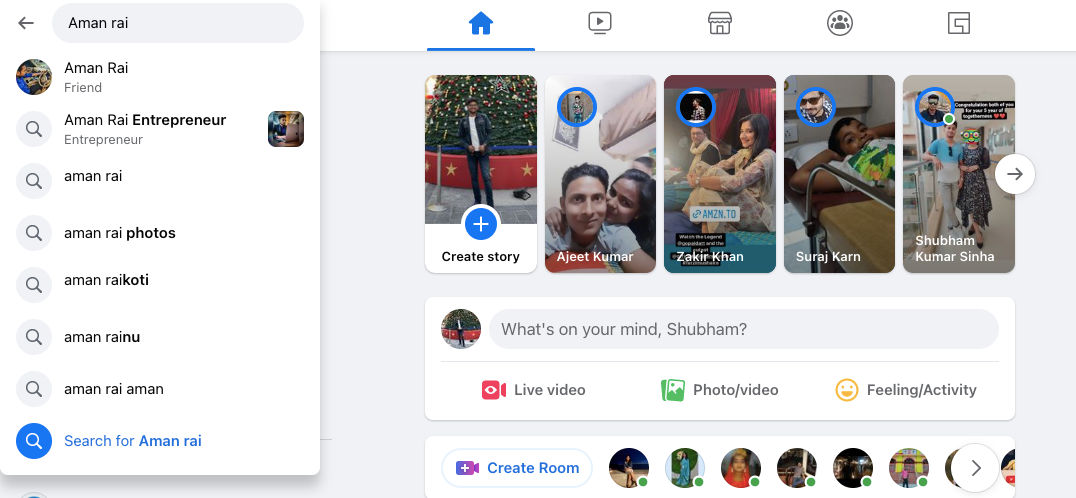 Open Facebook.com and in the search box on the top, type the name you want to search with. Additionally, if you are aware of the username of the person, then write it in exact format.

Facebook will start showing you suggestions, start finding the person and send them a request.
Tip: If your known person's account is still not appearing on the list, then be more specific about his surname or nickname. Then, the account should appear.
Also Read: How to Lock Facebook Profile on Your Android or iOS App and Website
How to Search Facebook ID by Syncing Your Contacts?
Do you know? You can send requests to a person if they are in your device's contact book. Follow the steps to do the same.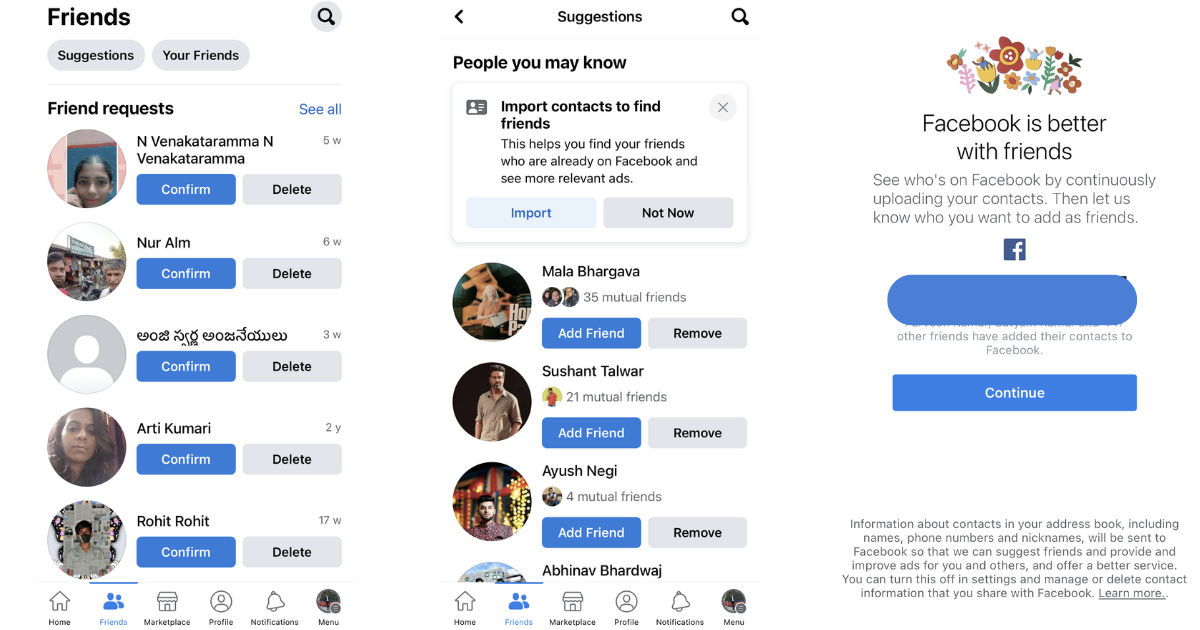 Launch the Facebook app on the phone.

Now, tap on the Friends menu in the bottom menu.
Click on Suggestions on the top and it will start showing you new friends to add.
On the top, you can see an option to import your contacts. Tap on Import and then Continue.
It will ask for permission to view your contacts. Once given, it will start showing your contact's Facebook account in suggestion.
Now, you can send friend requests to them accordingly.
How to Search Facebook ID by User ID?
A Facebook User ID is a unique number of a person's profile. It is helpful while share your account details with app developers when you allow them to. To search for the person's account using the User ID, we need to know how to search User ID first and then send them the request.
Open Facebook.com or Facebook app in the mobile app and log in.

Go to Settings and Privacy options and then click on Settings.

Now, click on Security and Login and select Ads and Websites.

You will find a lot of apps or websites that are paired with your account. Click on View and Edit in any of them.
Now, on the bottom, in the learn more section, you will be able to see your User ID. For better reference, check out the below image.

Copy the User ID and send it to whom you want to add.

Ask them to paste it on the search box and find. Your account will be the only result on the list.
Also Read: How to Delete Your Facebook Account, Page and Group in Easy Steps?
How to Search Facebook ID by Gmail?
If you have an email or Gmail address of the person, then follow the steps to add them to your Facebook friends list.
Login to your Facebook account and click on the search bar.

Type the person's email address that you wish to add. If it is connected with their account, then Facebook will show it to you and you will be able to send them a friend request.
How to find someone's Facebook ID from a picture?
If you have tried all the above methods and still were not able to find the person's account, then you can ask them for their profile picture. Or, you want to find the person's account from a picture you found on the internet. Then, here's a method to do so.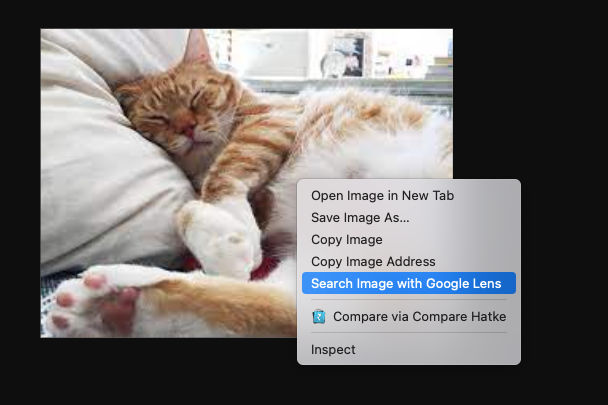 Open the image in a new tab and right click on it.

Click on the Search Image with Google Lens option.

A new tab will open with possible results.

Now, to check who has posted this image on Facebook, add site:facebook.com in the search bar. Press Enter.

It will show the results of all the related images from Facebook.
Also Read: Facebook Video Download Online: How To Download Facebook Videos, Reels on Android, iOS Mobiles, Laptop