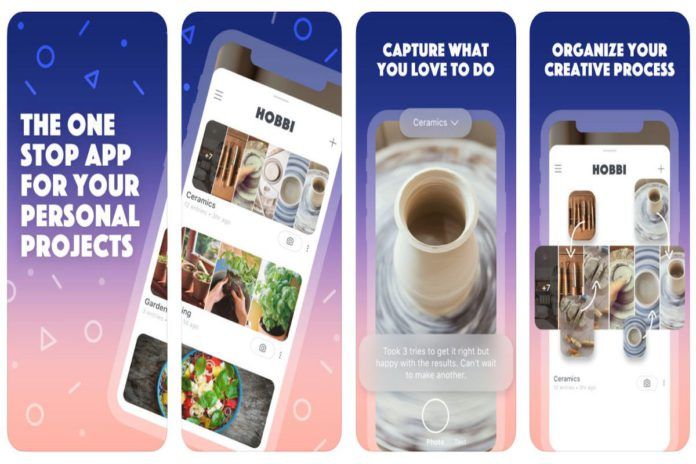 Facebook has added another app to its portfolio of experimental projects that it does under its NPE arm. The latest offering from the social media giant is dubbed Hobbi. Hobbi is the fourth app the NPE team has launched over the past year and is a photo/video sharing app designed to help you carry out your personal projects and hobbies. If the concept does not ring a bell to you, you might want to become familiar with Pinterest. Let's have a look at what Facebook's Hobbi app has in store for us.
Hobbi is Facebook's Latest Offering for Documenting your Projects and Hobbies
The idea behind Hobbi appears to have taken some serious inspiration from Pinterest, but it is more than just a board of inspirational ideas for its users. Hobbi instead helps the hobbyists in uploading and then organizing the photos of their projects into themed collections, such as gardening, arts and crafts, cooking, home decor, etc., so that one can keep track of the progress made during the course of the project. The app description itself clarifies this notion – "Organize your photos into visual collections and see the progress you're making over time."
For now, Hobbi has not reached the desired set of audience, given that it is in an experimental stage. Still, its features suggest that it could pose a competition to Pinterest, whose shares, by the way, slid more than 4% hours after Facebook released Hobbi.
Also Read: Facebook Unveils New Logo, Twitter Allows Users To Follow Topics
Hobbi, however, cannot be called a social media app (for now, at least). You can jot down your progress in the app, and that's pretty much about it. For sharing, the maximum you can do as of now is to create video highlight reels that you can share with your friends (after the project is finished). The UI and the controls (including editing options) are also fairly limited. One should not expect an Instagram-like Stories editor with Hobbi.
As far as downloading and using Hobbi is concerned, the app is only available to the iOS users as of now. Adding to that, it is available in the US, Columbia, Spain, Ukraine, Belgium, and some more parts of the country. Any announcement about a global rollout has so far not been made.
What are your thoughts on Hobbi? Have you tried it yet? Do 'pin' your ideas on the same in the comments section below.
Thanks for reading till the end of this article. For more such informative and exclusive tech content, head over to our Facebook page