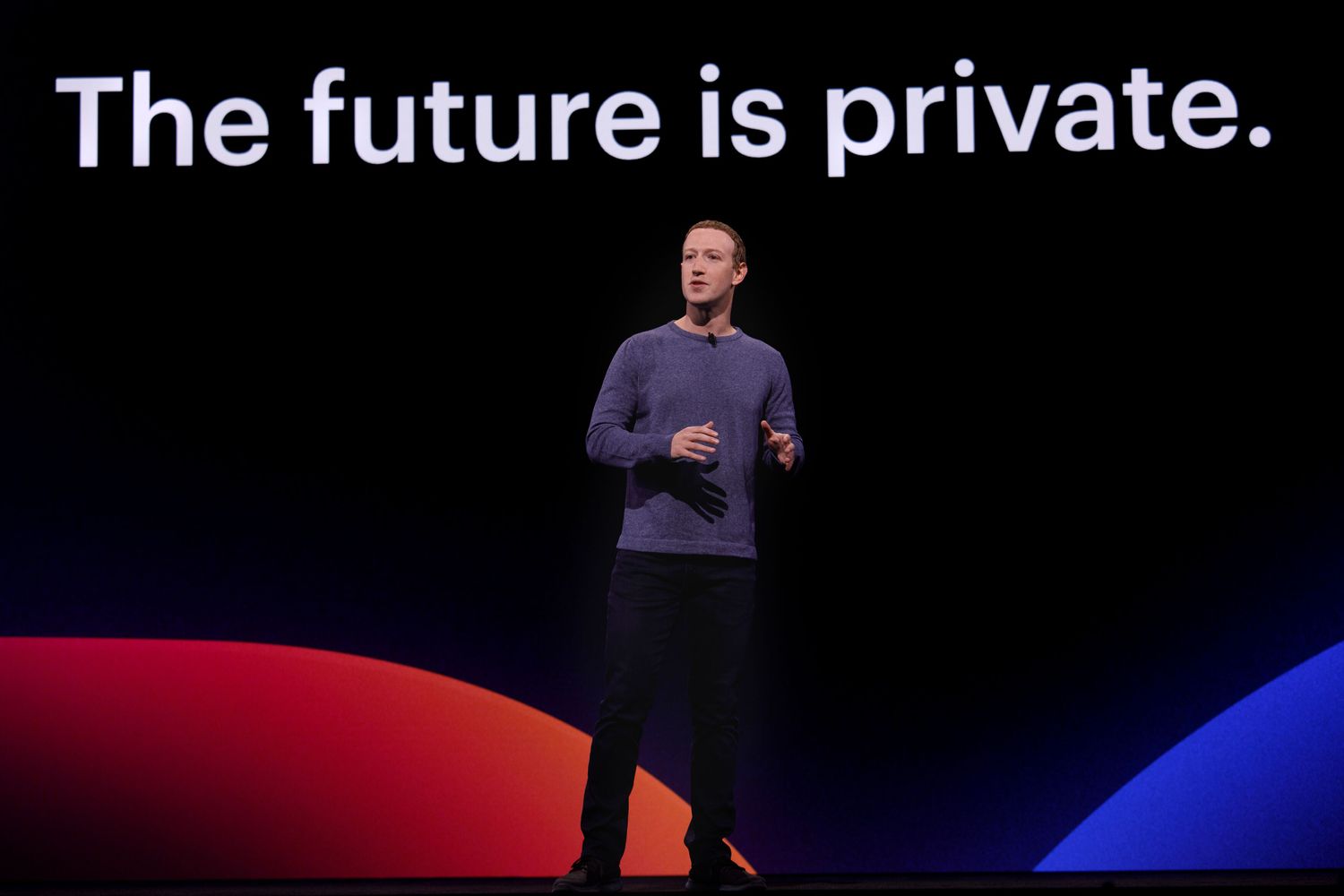 During Facebook's F8 2019 annual developers conference yesterday, Mark Zuckerberg started off his keynote by promising a private and safer future for its users through all its platforms and products. "The future is private," he said to more than 5000 creators, developers, and partners who gathered at the conference.
Zuckerberg claimed that the company is working on improving its image after all that has happened with Facebook's reputation for user data privacy and user trust over the past couple of years. Zuckerberg promised that things are going to change at the world's largest social networking platform, saying, "I know that we don't exactly have the strongest reputation on privacy right now, to put it lightly."
He also showcased improved versions of Facebook, Facebook Messenger, Instagram, Oculus VR products, and Portal devices. The company even showcased how it is integrating all of its products and improving interoperability across all its platforms. Let us check out everything important that was announced at the Facebook G8 2019 Developers Conference at the San Jose McEnery Convention Center in San Jose, California in the US.
Facebook: Redesigned Mobile App & Website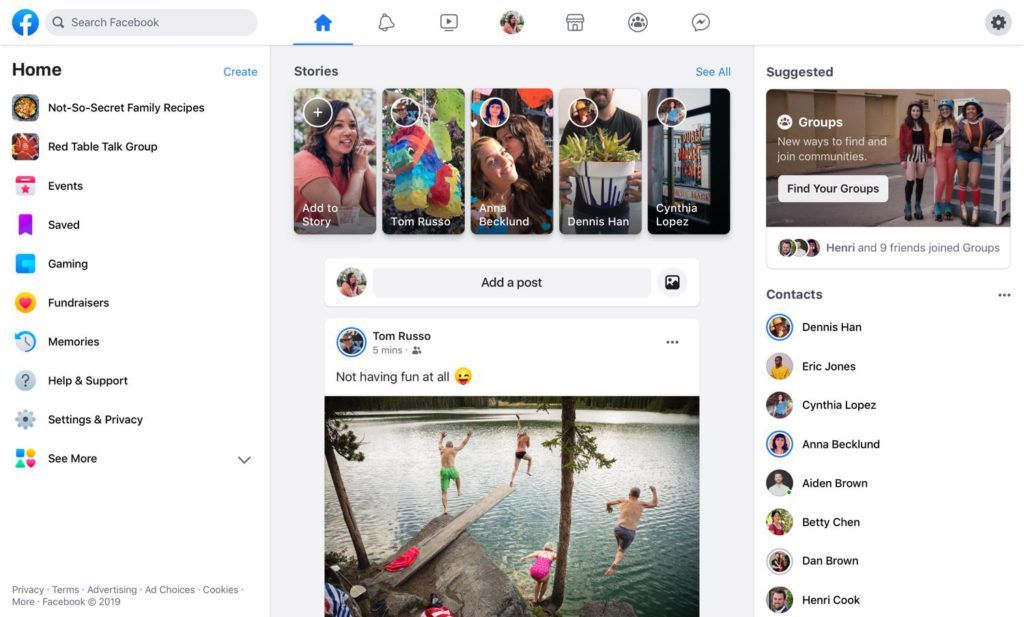 Facebook has been working on completely redesigned versions of its smartphone and tablet apps as well as its website (called FB5). The desktop version of the website will let go of its blue color and shift to a predominantly white color scheme and more white space, making it look minimalistic and sophisticated.
The website's logo and favicon are now circular and modern-looking. The top bar of the website is now white instead of dark blue. Icons of all the main sections (News Feed, Notifications, Watch, Profile, Marketplace, Groups, and Messages) are at the center of the top bar and they're grey in color. Moreover, Facebook Stories and Facebook Messenger Stories will be at the front and center of the website rather than being on the right side of the website. Contacts will now be displayed on the right-side section. This new look will come to users sometime later this year, and the company has not announced any specific date for the rollout of the new design. All these changes will be visible on the mobile website as well as Android and iOS apps. Some of these changes can be seen by some users in Facebook's mobile apps right away.
The company is putting Groups at the center of Facebook, making it easier for people to discover groups so that they can connect with other people who are interested in similar things. It is also making it easier to share things with groups or ask a question without your identity being revealed (in health support groups). Job Groups will make it easier to post job openings through templates and an easier way for applicants to ask questions and apply for the job directly through Facebook. Gaming Groups can create threads for different topics, while sellers can post Facebook Live videos in Buy & Sell Groups and interested buyers can ask questions directly.
The company's Meet New Friends feature makes it easier to, well, make new friends who are open to it, and users will see new options that make it easier to approach people you don't know. For example, users will be able to make new friends through Groups. The new Events tab can be used to see what's happening nearby, plan with friends, get recommendations, and discover local businesses/sellers. Sellers will be able to ship products anywhere in the US and buyers will be able to pay for purchases directly on Facebook.
Facebook Dating: Rolling Out To New Markets, Secret Crush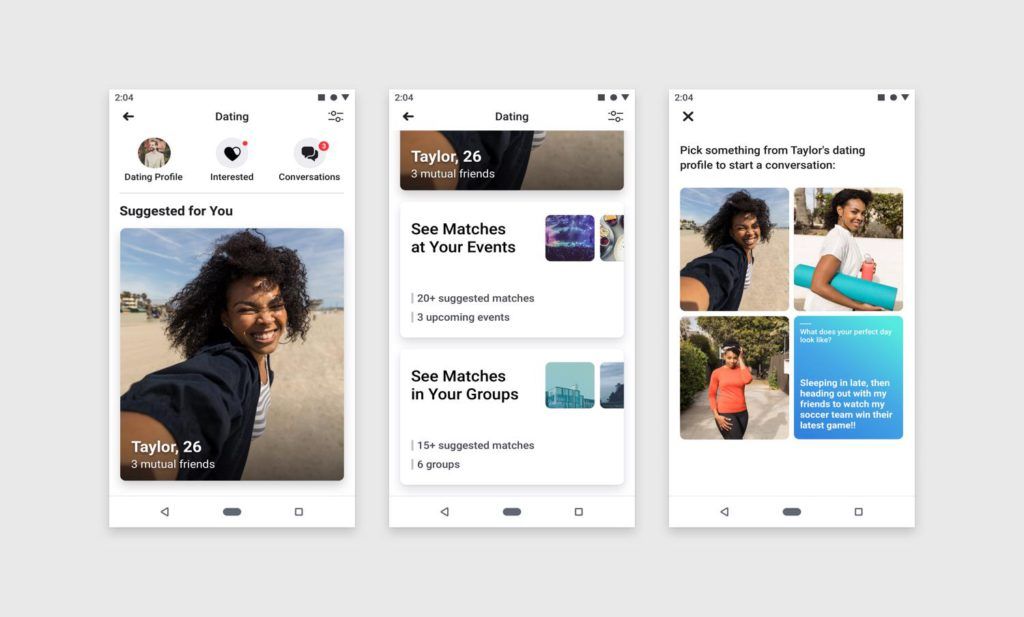 Facebook Dating hasn't been rolled out worldwide yet, but the company is trying to reach as many suitable markets as it can. The company has announced that Facebook Dating will go live today in fourteen additional countries: Philippines, Vietnam, Singapore, Malaysia, Laos, Brazil, Peru, Chile, Bolivia, Ecuador, Paraguay, Uruguay, Guyana, and Suriname. Users can also search for potential matches from Events, Friends of Friends, and Groups. Facebook Dating is also listing various gender types so that users can identify themselves as per their liking.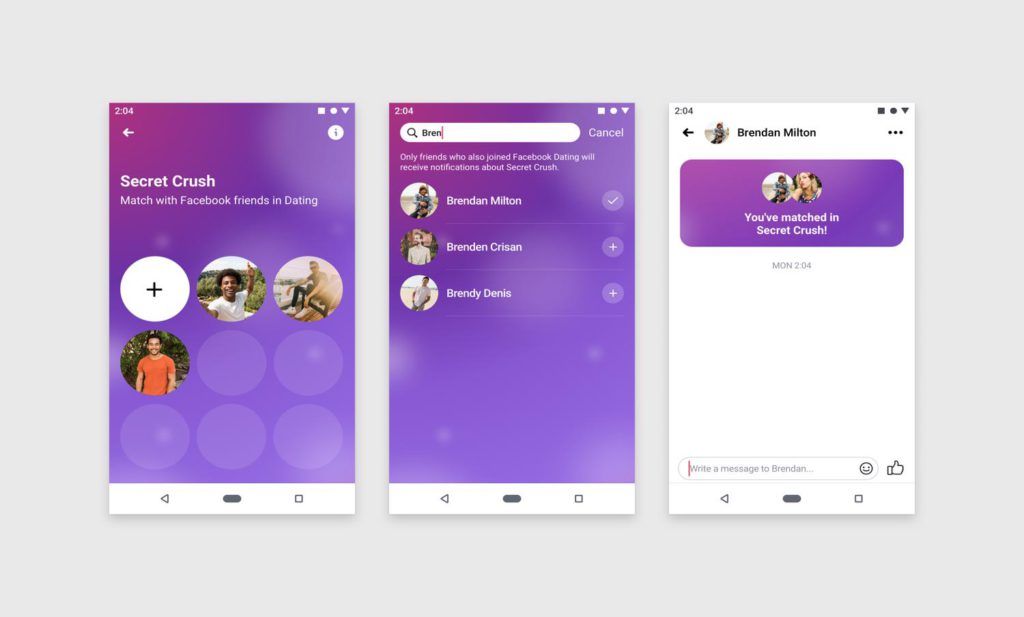 Secret Crush is a new Facebook Dating feature which lets users find a potential date without revealing their name first. Users can select up to nine friends who they're interested in. If one of those friends are using Facebook Dating, they'll get a notification about one of their friends being interested in them. Then, if they add their interested friend into their list of nine crushes, it'll be a match. Only then will the Secret Crush's identity be revealed. If a user doesn't use Facebook Dating or doesn't add a person to their list, they won't ever know about the Secret Crush.
Facebook Messenger: Native Apps For macOS and Windows with Video Calling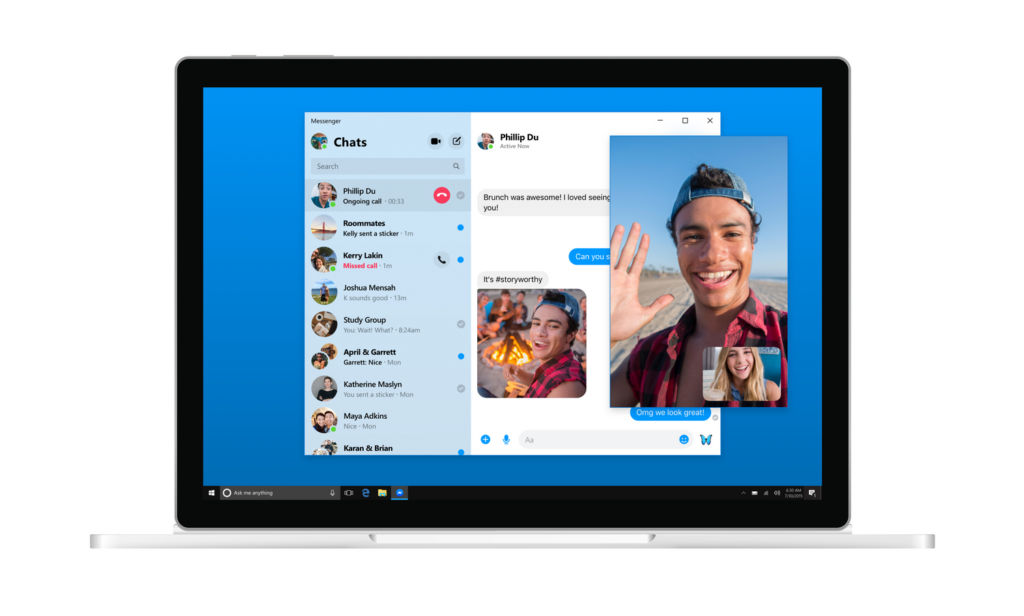 Facebook is also bringing native Facebook Messenger apps to macOS and Windows, complete with attachments, stickers, and group audio/video calling. It is also bringing its existing Facebook Messenger apps on smartphones and tablets from the ground up to make it faster and lighter. The rollout of the completely new Facebook Messenger app will begin later this year. Users can also watch videos together with their friends through the upcoming native macOS and Windows apps.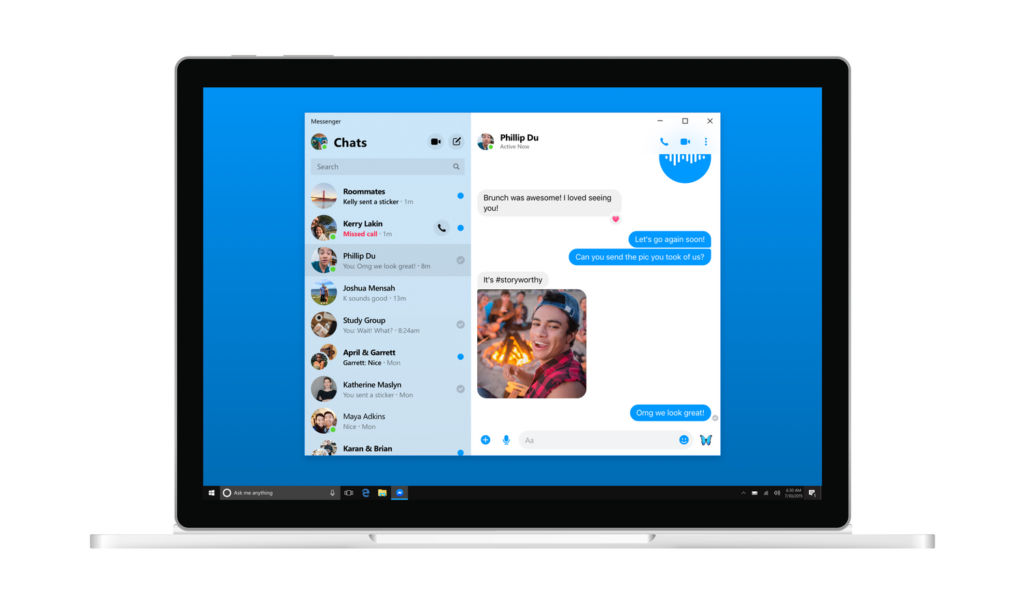 Facebook Messenger's smartphone and tablet apps will receive the Watch Video Together feature so that people can watch videos together in real-time and chat or video call while watching videos. The upcoming app will also show stories and messages from closest friends in a dedicated space. Users can share moments from their everyday life with their close friends in this dedicated space.
On the business side of things, Facebook Messenger will let businesses connect with potential customers through the Ads Manager. Businesses and business owners can answer customers' questions and let customers make appointments.
Instagram: People-First Design, Improved Shopping Experience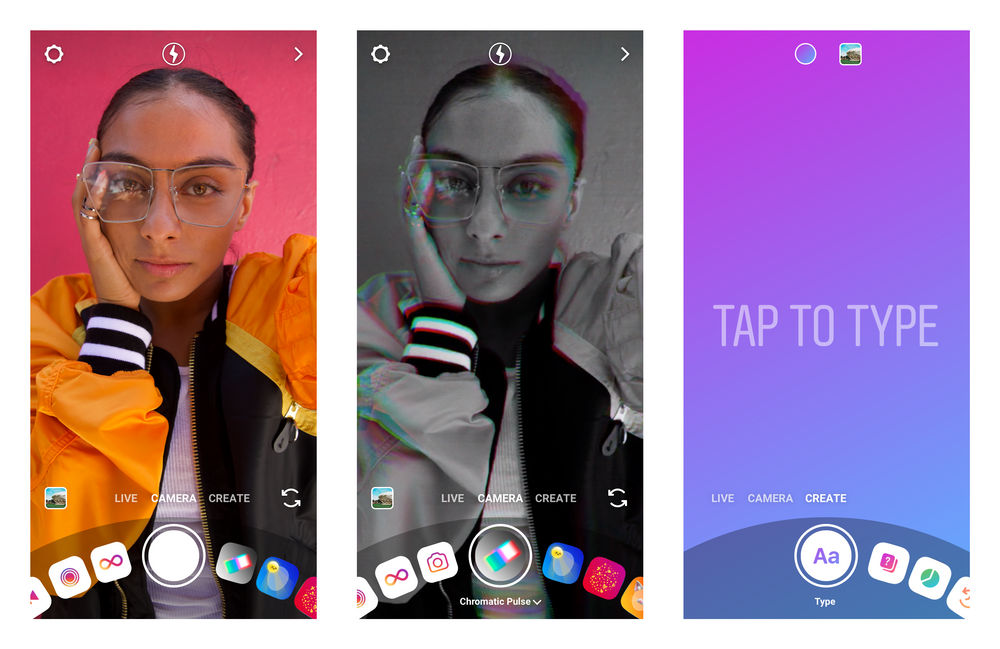 Instagram is getting a redesign as well, and the company has mentioned that its new design will put people first. The company will also reduce the focus on follower count and hide likes that individual posts receive. This is to reduce the competition of receiving likes, followers and comments. With the new design, users will feel "less pressurized". Instagram will also roll out Donation Stickers for fundraising campaigns for non-profit organizations. The Donation Stickers feature will go live in the US right now and all over the world at a later stage.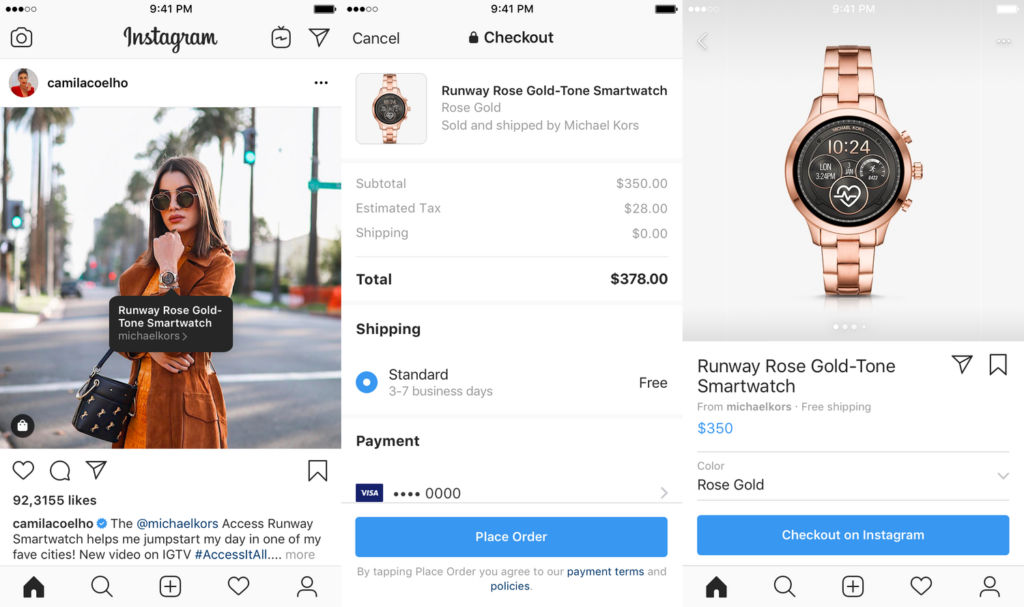 On the business side of things, Instagram enhanced shopping experiences. The app will get better integration of public browsing and private transaction for a better experience. New shopping channels in Explore and Check Out sections will let users purchase products from brands and creators without leaving the app.
Oculus Rift S & Oculus Quest VR Headsets: Features, Pricing, Launch Dates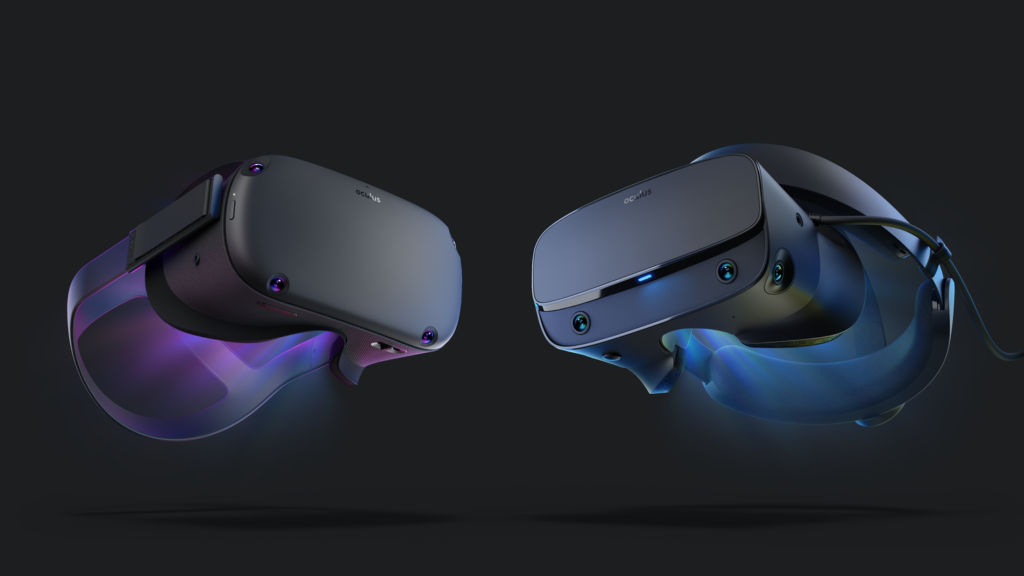 Facebook-owned VR hardware firm Oculus VR announced two new virtual reality headsets at the F8 2019 conference. The Oculus Rift S is meant to be used with high-end gaming PCs and laptops, while the Oculus Quest is a standalone VR headset that can be used to consume content and use simpler apps or games. Both the VR headsets went on pre-orders on April 30 in the US and they'll start shipping from May 21 in 22 countries.
The Oculus Rift S is priced at $399 at it includes the headset and two wireless controllers. It comes with higher resolution screens, better optics, 6 DoF tracking, integrated speakers and microphone, touch controllers, and a more comfortable fit. The headset has a single fast-switch LCD panel with QHD resolution and 80Hz refresh rate. Both the headset and the controllers support six degrees of freedom tracking (thanks to sensors and multiple cameras on the headset). This device has been made by Lenovo. You can have a look at the minimum and recommended PC requirements on this page.
The Oculus Quest is priced at $399 (64GB variant) and $499 (128GB variant). This VR headset comes with two wireless controllers as well. The headset features two 1440×1600 OLED panels with a refresh rate of 72Hz. It is powered by a Qualcomm Snapdragon 835 processor and there's 4GB RAM. The Oculus Insight system uses four ultra-wide angle camera sensors and gyroscope for tracking the user. It has built-in speakers and microphones. Also, similar to the Oculus Rift S, the Oculus Quest can be used with any other headphone, thanks to a 3.5mm headphone jack. The device can be charged using a USB Type-C port and the battery life is rated at two hours after a full charge.
Portal: Global Rollout, WhatsApp Video Call Support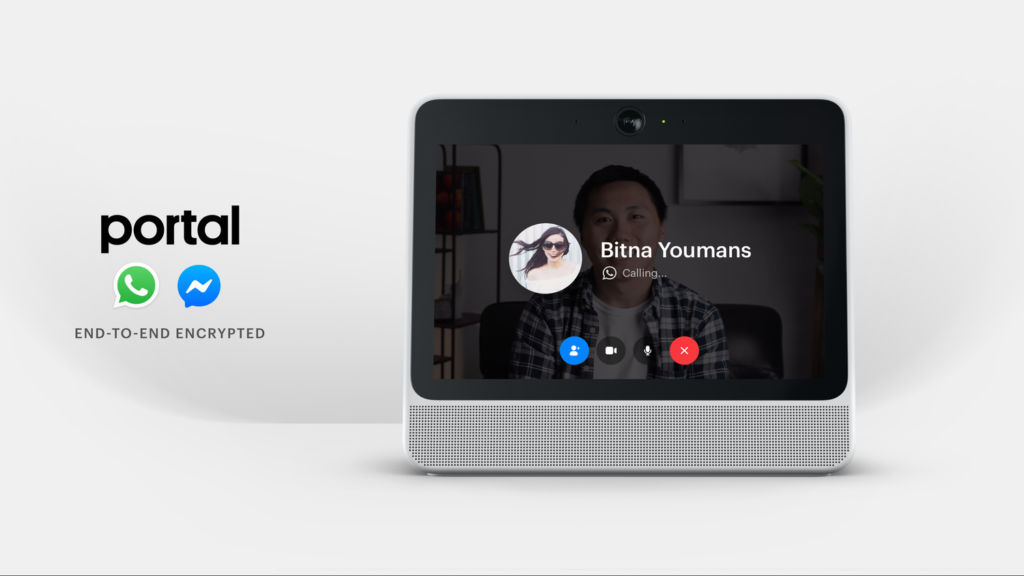 Facebook's Portal and Portal+ multi-purpose video chat devices will be released in Canada now and Europe in fall. These devices can now be managed using an upcoming Portal app for Android and iOS smartphones. Users can choose their favorite images from Facebook, Instagram and images from their connected smartphone to be displayed on the Portal devices.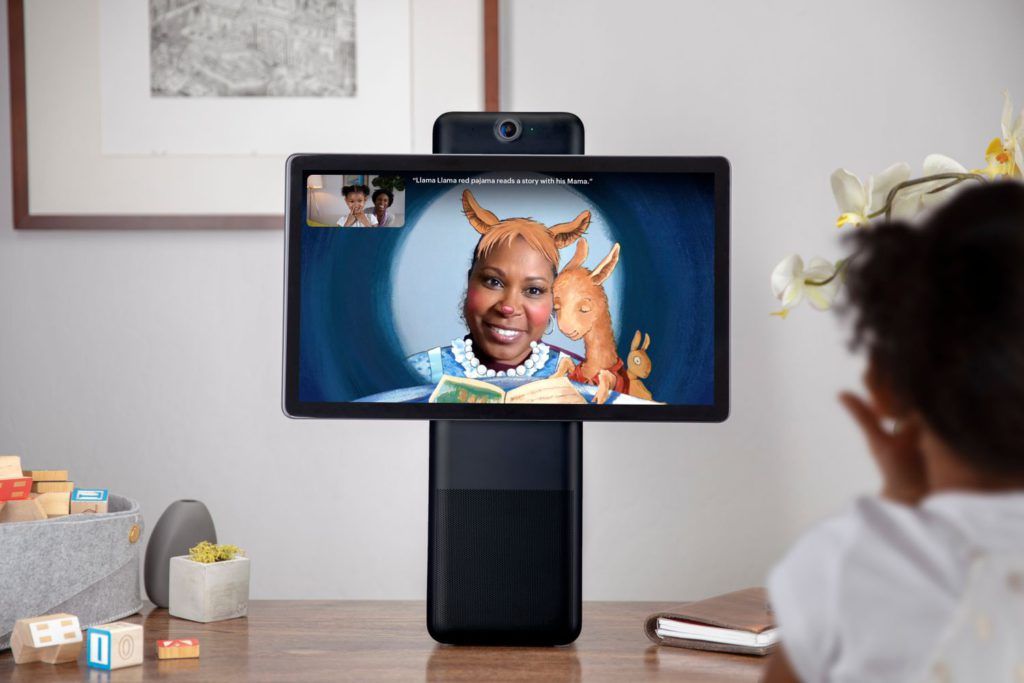 The company is also bringing WhatsApp video calls to the Portal and the Portal+. In addition, users will now be able to get information about birthday's and events by saying "Hey Portal, Good Morning." Thanks to Facebook's collaboration with Amazon, Portal users can watch Prime Video content, use more visual features and Alexa skills. Facebook Live is coming to Portal devices as well.
WhatsApp: Shopping Catalogs
In the future, Facebook has announced that WhatsApp will get shopping catalogs. When a WhatsApp user is contacting a business, for example, BookMyShow or Netflix, they'll see all the products the business is offering. In Netflix or WhatsApp's case, users will be able to see which movies or TV shows they're streaming or have tickets for. Other business will be able to show users the goods or services they're selling or offering.