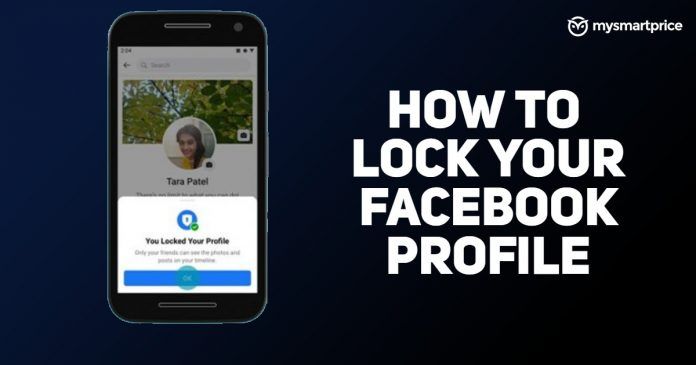 Facebook is a great place to be social without actual physical contact. The social media platform has become an integral part of our lives as we tend to get all the information about our loved ones, friends, family, and more through the platform. However, this also means that it becomes a medium for stalkers. We all have been through this situation when stalkers keep searching your profile or unwanted people download your profile photos to create fake accounts and more.
Also Read: Facebook Video Download: How To Save Videos From Facebook On Android, iPhone And Laptops
So, in order to curb this, the company recently introduced a new safety feature known as Facebook Profile Lock. The feature allows users to have more control over their profiles. The feature is really helpful for those who want to completely lock their profile from strangers or stalkers. In this article, we are going to show you the easy way to lock your Facebook profile on your Android or iOS and through the mobile website. So, without further ado, let's begin.
Also Read: How to Download Videos From YouTube, Instagram, Twitter and Facebook to Your PC or Phone
How does Facebook Lock Profile Works?
Facebook has introduced a new safety feature known as profile lock. The feature allows users to restrict access to one's profile to people who are not on their friends' list. Once a user locks his/her profile, other people who are not on the friends' list will not be able to see the profile. Furthermore, they will not be able to download profile photo and cover photo. The company says that users cannot also see photos and posts as well.
Moreover, they cannot access the Stories a user put on his profile. In addition to this, the Lock Profile feature also changes the posts that have been shared in the past from Public to friends. The timeline review and tag review also gets turned on. This means others have to take permission to tag you on their posts. Moreover, only a portion of their About info will be visible to everyone on their profile. Now you know how the lock your profile feature works on Facebook, let's take a closer look at how to lock Facebook profile on different platforms.
Also Read: How to Delete Your Facebook Account, Page and Group in Easy Steps?
How to Lock Facebook Profile on Android?
Facebook Android application makes it quite easy to lock your profile from stalkers. Here's a step-by-step guide for locking Facebook profile:
Open the Facebook app and tap on your Profile
Now tap on the three-dot menu next to the 'Add to Story' section.
Here, you will find the 'Lock Profile' option. Tap on it and you will be taken to the Lock Profile page.
Tap on the 'Lock Your Profile' button to confirm.
With this, your Facebook Profile is now locked. You can also choose to unlock it by going through the similar steps mentioned above.
Also Read: How to Delete Facebook Account Permanently: Step by Step Procedure
How to Lock Facebook Profile on iPhone or Website
Sadly, there is no such option to Lock Profile on Facebook's iOS application. Although there is a workaround for it. You can use the mobile browser to lock your profile. All you need to do is follow these steps:
Type m.facebook.com on your mobile browser and log into your account.
Then go to the Edit Profile option.
There you will see the three-dot menu. Tap on it and go to the Lock Profile option.
It will take you to another page where it will you how locking works and comes with the Lock Your Profile button at the bottom. Click on it to lock your profile.
Also Read: YouTube to MP3 Converter: 3 Best Apps and Softwares to Download Audio from YouTube on Your Phone or Laptop