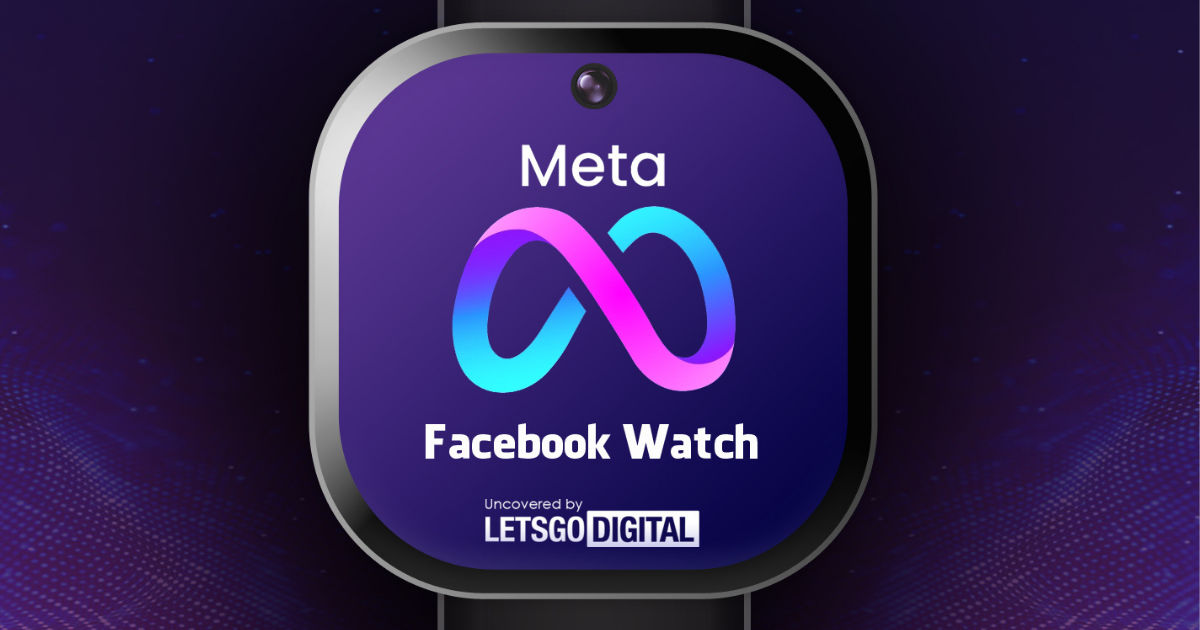 It was reported last year that Facebook (now Meta) is developing a smartwatch, we can expect the smartwatch to release in Summer 2022. The smartwatch will feature a rounded screen and a front-facing camera. Bloomberg had leaked the first image of the Meta smartwatch back in October 2021. LetsGoDigital has now obtained more information about Meta's first smartwatch.
As per the reports, the smartwatch could feature a detachable display and two cameras. It will also allow the users to share photos and videos directly via apps such as Facebook and Instagram.
Facebook Watch to Come With Two Cameras and Support for VR and AR Applications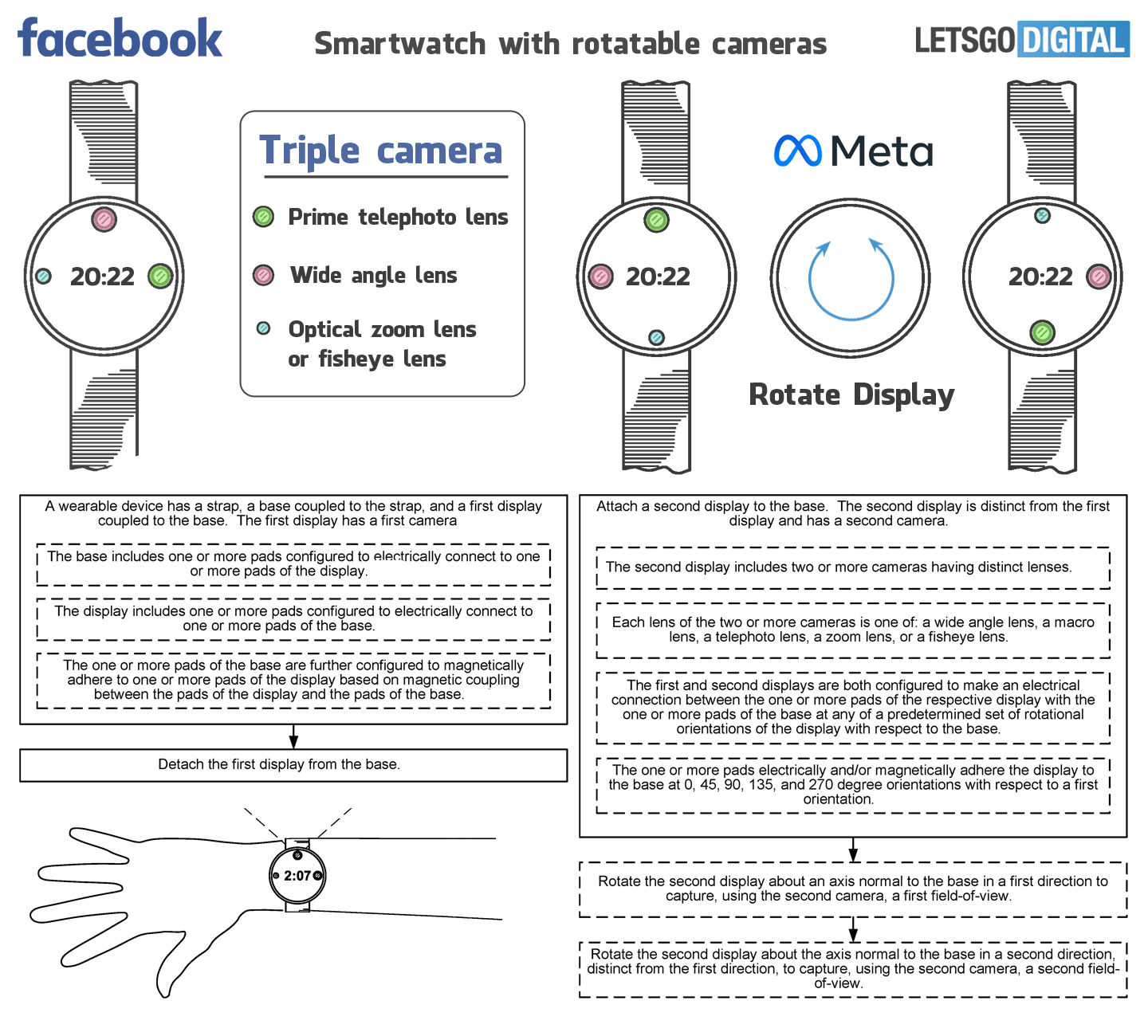 The report states that Facebook will launch a new smartwatch with two models – first with squarish display and second with round display. It will feature a detachable display which means that users can remove the display. The smartwatch will feature either two or a maximum of three cameras. These will be different lenses – macro lens, a telephoto lens, an optical zoom lens or a wide angle lens. Users will be able to adjust the field of view with multiple cameras.
The display of the round clock would be rotatable and will be held by magnets. Users will be able to select different cameras by rotating the watch. The camera set on 12'o clock would be in use while the others will be turned off.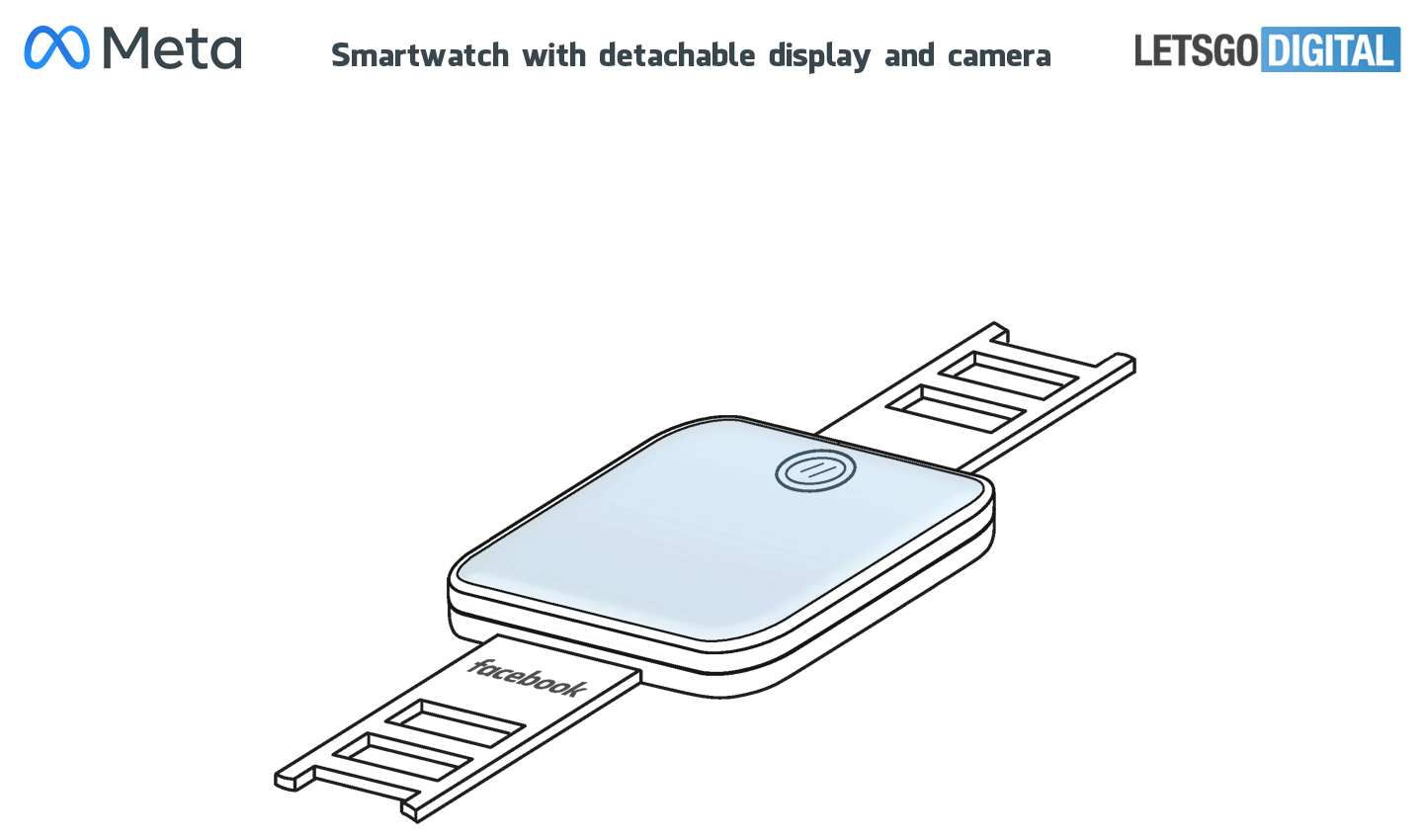 The cameras of the Facebook smartwatch will apparently allow users to capture photos and videos and post them on social media directly from their wrist. Users will be able to make video calls from the watch as well. But, Meta is not just stopping here with the cameras. Meta could be using these cameras due to virtual reality, augmented reality and mixed reality.
Meta is heavily invested in the metaverse and they want their smartwatch to be a part of it. The detachable smartwatch with multiple built-in cameras will work together to support AR/VR systems. The company is working on an AR headset and could release both the products at the same event later this year. Meta is also working on AR glasses which has the codename 'Project Nazaré'.
The Meta smartwatch will feature a heart rate sensor, a body temperature sensor, an infrared meter, motion sensor and activity recognition sensors.