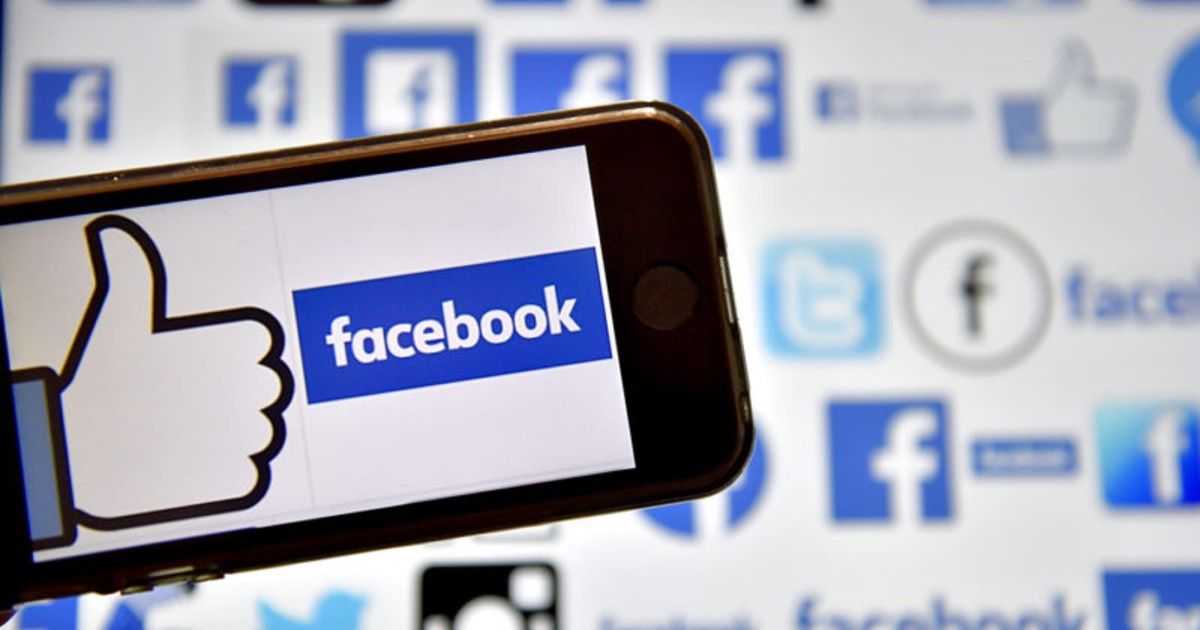 At any point of time in the past three years, Facebook has stood upon a barrage of lawsuits against itself. The list of these seemingly endless lawsuits include those charging Facebook of monopolistic market practices, breaching trust and privacy of users, rampant data collection and selling of private user data to third parties, and copying competitive services to take them out as a threat in the industry. While the company has already paid billions of dollars to settle these suits, it doesn't look like Facebook is quite done yet – a new internal memo has suggested that the juggernaut social network is now setting firm eyes on Bytedance's TikTok.
What does Facebook Want from TikTok?
An internal memo seen by The Verge suggests that Facebook wishes to build a news feed that is similar to that of TikTok's own. It also suggests re-integrating Facebook and Messenger into a single app – which has been separated from each other for a while, and has in this time helped Facebook see its user base steadily grow on both the platforms. Finally, Facebook wants to double down on its focus on Reels – it not only wants to push more Reels via its fellow app Instagram, it wants Reels to be literally everywhere. This includes integrating Reels in Facebook's home section, through Watch, and even in Groups.
The fundamental change lies in the very first point mentioned in the paragraph above. To build a news feed that is similar to TikTok, Facebook will apparently tweak its content recommendation algorithms. The latter, for any internet company, is what helps them make all their money, so tweaking these algorithms is essentially the biggest jump that a social media company can make.
The change in their algorithms will be accompanied by a change in the overall design of Facebook's main feed, which will include a host of Reels and Stories at the very top (as a carousel), followed by large videos scrolled in not just from those you follow – but accounts that are completely unrelated to you. This format is apparently being adopted in order to increase engagement on the site, and have users share more content across each other.
How Could This Make a Difference?
This could, in fact, make all the difference. For instance, such a change would see Facebook turn its feed from a place where you connect with the people and pages you follow, to a content discovery platform akin to Instagram's Discover feed, or more importantly, TikTok's discover feed.
In 2021, data from international app market research firm Data.ai (formerly App Annie) showed that barring India, TikTok was the biggest social media app in terms of downloads and usage, in every major market around the world. This suggests that not only is TikTok getting new users onboard by the millions – it is also being able to retain them. A large part of this latter factor lies in TikTok's discovery and recommendation engine, which tracks user interest and exposes them to the kind of content that would keep them hooked. It doesn't have to be restricted to just those whom a user follows.
Facebook wants to take a leaf out of TikTok's book and attempt to pitch themselves as a more interesting content discovery platform than what they all are. This also fits into the global video-first narrative that every app and mobile phone user is flaunting today.
Furthermore, Facebook wants to maximise the overall engagement across users, by integrating Messenger and Facebook again. This new design will apparently include large prompts for users to share a video they like with fellow friends. With more such content being shared, Facebook will have more data regarding every user, which could further help them improve their content recommendation algorithm – thereby stifling the very basis of TikTok's operations.
A Murky History With Competition
Facebook, to be clear, is not a company that has the best historic record in terms of flourishing in a competitive market. The company has long been accused of market monopoly, and threatening competition by either acquiring them, or copying their features and effectively making them irrelevant. Facebook's acquisition of Instagram is one such deal, which the company has since faced plenty of regulatory scrutiny for.
The founders of both Instagram and WhatsApp have said, ever since leaving Facebook post selling their apps to Mark Zuckerberg, that Facebook's philosophies of operating do not exactly match with what they promised during the takeovers. As a result, this leaves Facebook with a very murky history in terms of how it deals with competition.
Since 2019's Big Tech antitrust hearing at the US Senate, Facebook has been singling out TikTok as its clear and major competition around the world, back when the service was still available in India, and was not as big around the world as it is today. According to market data from Statista, TikTok had over 1 billion monthly active users (MAUs) at the end of 2021. In comparison, Facebook had 2.9 billion MAUs, WhatsApp had over 2 billion MAUs, and Instagram had over 1 billion MAUs at the same time frame.
Keeping WhatsApp out of the equation, the numbers make it quite clear as to why Facebook sees TikTok as such a threat – and why it wants to copy the latter.
Could it Work for Facebook?
While Facebook managed to stifle Snap by copying its disappearing stories style with Instagram/Facebook Stories and WhatsApp Status, its pursuit of short videos and instant content has not quite worked out as well. Facebook's Reels, across Instagram and its own app, are today seeing limited engagement in comparison to what TikTok itself sees on its platform. Brands, which are being incentivised to create more Reels, are also backing away from it since the latter requires a lot of investment, and the return on investment for businesses remain very shallow.
As a result, it is understandable to see why Facebook wants to change its algorithms and overhaul its design – in effect turning itself into something between TikTok and Instagram. However, given that Facebook's overall user base is generally of older average age, it's not clear if this could be an instant success.
Even if Facebook does manage to overhaul its platform to go after TikTok, it will have to clear anti-competition scrutinies – before being able to go for the kill. Given the regulatory cloud around the world right now, and cries of curtailing the unlimited power that Big Tech has today, Facebook's plan to chase after TikTok may not quite be an instant hit.