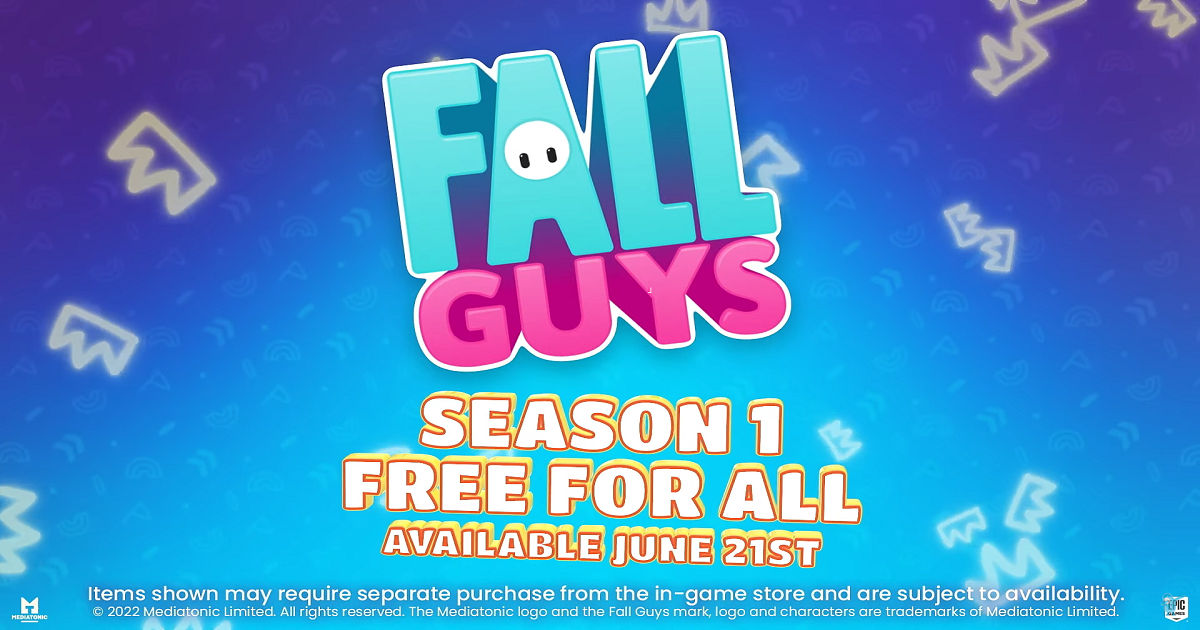 Indie sensation Fall Guys took the world by storm in 2020 and became one of the most popular games in the market. The game is now going to be free on all platforms, including PlayStation, Nintendo Switch, Xbox, and the Epic Games Store from June 21.
Developed by Mediatonic and publishers by Devolver Digital, Fall Guys became one of the most successful games of 2020 and the studio was recently acquired by Epic Games in 2022. The game is all set for launch on Nintendo Switch, PlayStation 5, and Xbox Series X/S on 21 June 2022; and it will also be available on those platforms for free.
The game is now exclusively available on the Epic Games Store for PC players as new players will no longer be able to download the game from Steam. Players who already own the game on Steam will continue to receive the usual updates but new players will have to visit the Epic Games Store to download Fall Guys.
Also Read: PlayStation Plus Games Lineup Adds AC Valhalla, Red Dead Redemption 2, Ghost of Tsushima, NBA 2K22, and More
Fall Guys Launches on PS5, Xbox Series X/S, Nintendo Switch for Free on June 21
The game will be available on the Epic Games Store for PC while PlayStation and Xbox players can find the game in the PlayStation Store and Microsoft Store respectively on their consoles.
After 6 successful seasons since August 2020, Fall Guys has developed into one of the most popular brands in gaming. The game's launch on newer consoles would have definitely resulted in a surge of new players but the decision to transition to a free-to-play model has to increase that number by several times over.
The game on new consoles will include new functionality such as cross-play and cross-progression across all consoles. This means that players will be able to carry over progress across platforms. For instance, players can play Fall Guys on their PlayStation 5 and be able to pick it up from the same place they stopped on an Xbox Series X.
The June launch will also mark the start of Season 1 in order to accommodate all the new players making their way into the Blunderdome. Season 1 will feature new levels, costumes, and "ever-evolving gameplay", cross-platform, and cross-progression.