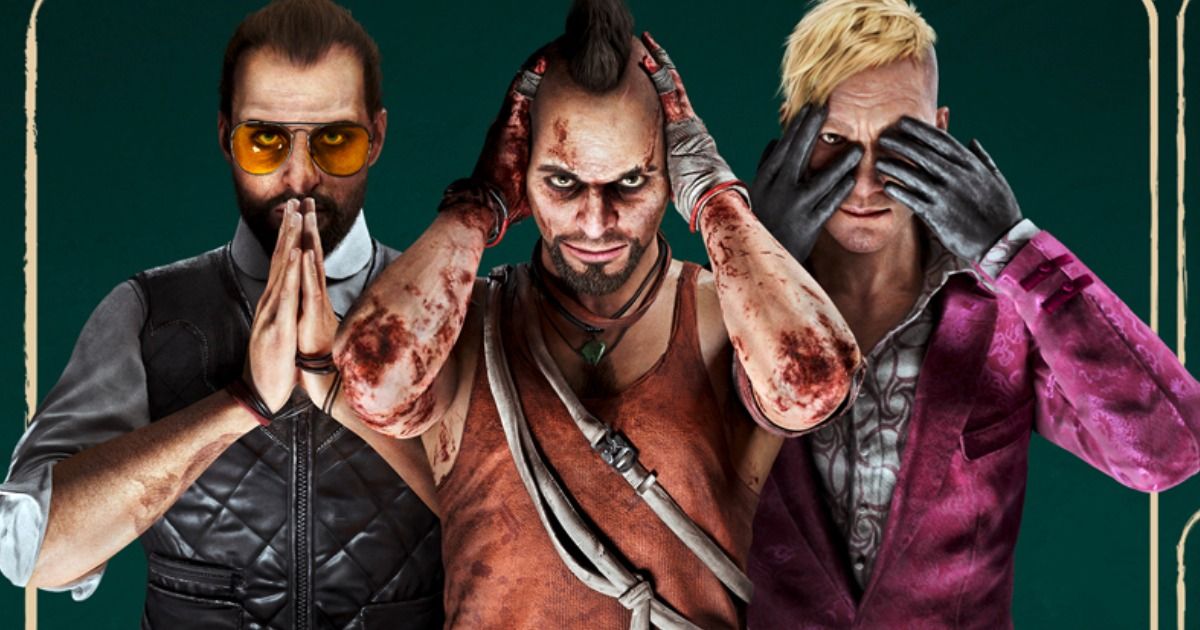 Far Cry 6 is nearing its launch date and fans of the franchise cannot wait to dive in and see what Ubisoft has in store for them in Yara. The upcoming entry in the series has a lot going for it, especially when it comes to the villain side of things, as that in particular, has often been the focal point of each game in the series.
Crossovers and all sorts of intertextuality seems to be the name of the game in the current climate of gaming, as is evidenced by the crossover-fest that is Fortnite as well as Call of Duty and Mortal Kombat. It looks like now even Ubisoft are jumping on that bandwagon with post-launch content that involves missions with the likes of Rambo and Danny Trejo.
However, perhaps what piqued fans' interest the most when it comes to post-launch content for Far Cry 6 as the Season Pass will give players access to 3 DLC episodes that dive deep into the minds of past Far Cry villains.
Also Read: Battlefield Mobile Early Beta Test Details Revealed in FAQ: Release Date, Maps, Modes, and More
Far Cry 6 DLC includes 3 episodes that feature iconic villains from the series' past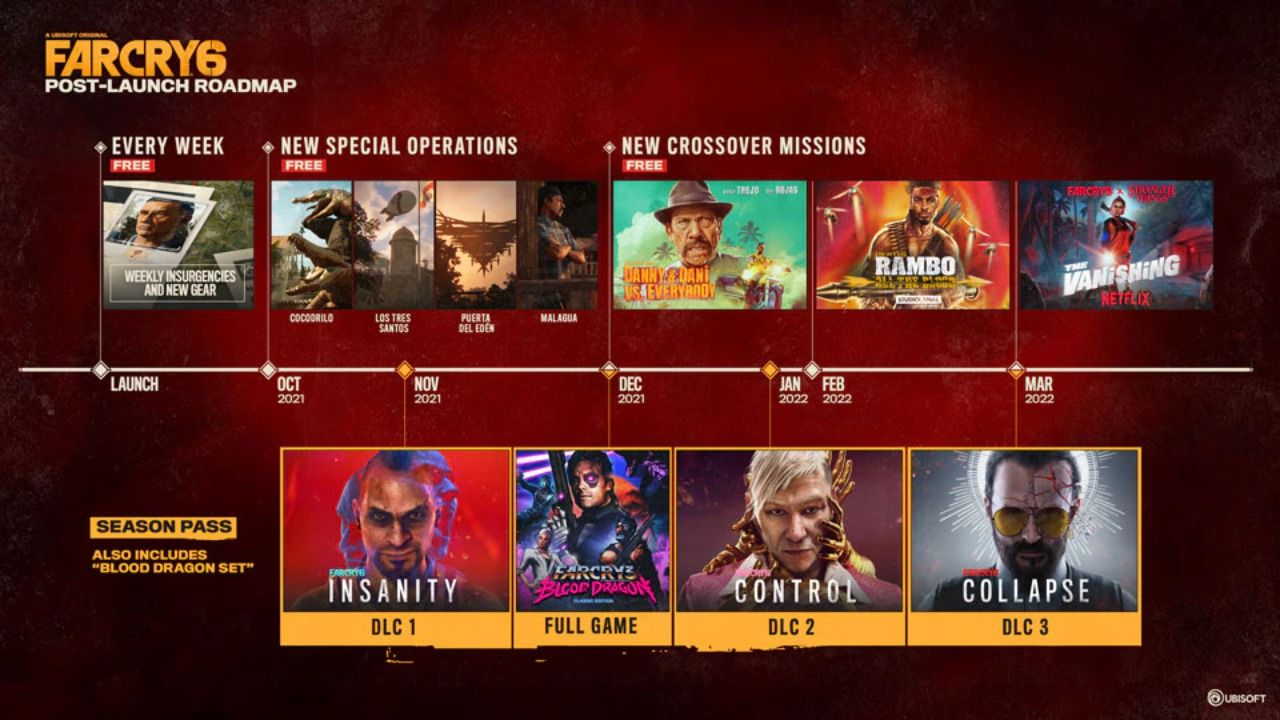 The 3 DLC episodes will feature Vaas Montenegro, Pagan Min, and Joseph Seed in a rather interesting gameplay setting. The traditional FPS gameplay will be substituted for a roguelite setup with the player, as each villain, will need to fight the horrors of your own mind starting with nothing but a pistol.
As players well deeper, they will find new weapons and acquire power-ups for their villainous character. This sounds like quite the departure from the usual run-and-gun or stealth approach of Far Cry but it is a welcome change of pace nonetheless.
Each episode can be experience solo or co-op with a friend, even if they down't own a Season Pass. The crossover missions and post-launch content will be available to those who without a Season Pass as well, but access to the 3 DLC episodes ,along with Far Fry 3: Blood Dragon, will be restricted to those with the Season Pass.