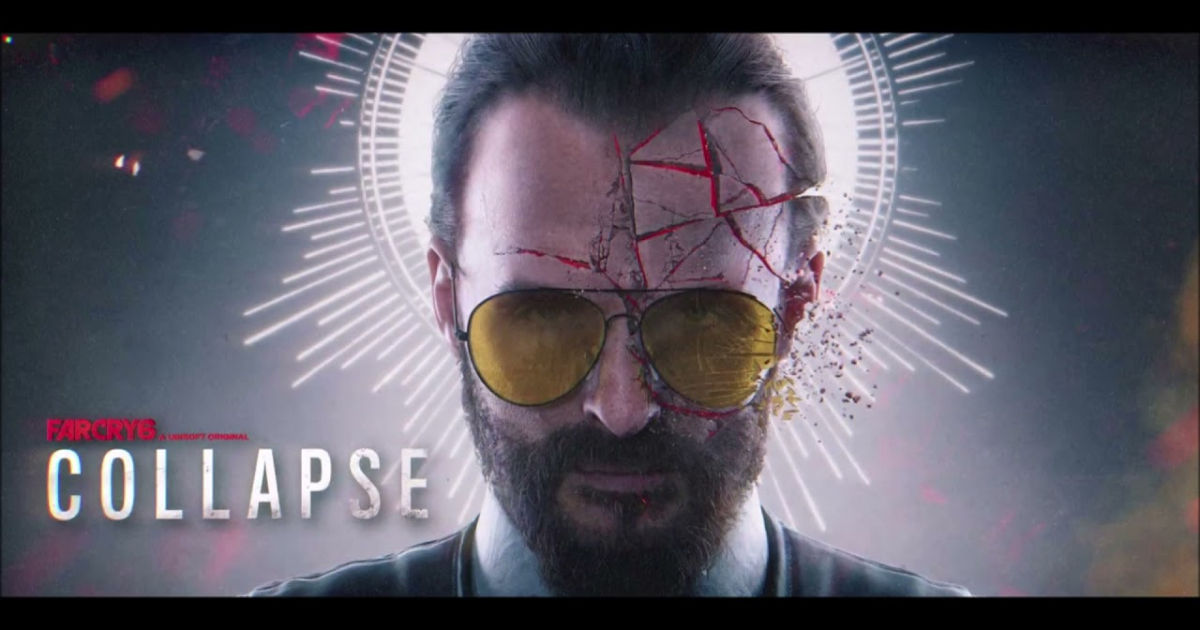 Far Cry 6's final villain DLC, Joseph: Collapse, arrives tomorrow, February 8, 2022, letting players take control of Joseph Seed from the previous game in the series. Much like the other 2 villain DLCs, Pagan: Control and Vaas: Insanity, the DLC will follow a rogue-lite structure, tasking players with a variety of tasks in a twisted location.
This time, the game will majorly take place in a much-different iteration of Hope County, Montana. The location will be familiar, somewhat, to Far Cry 5 fans as it was the game's primary location.
In the DLC, Joseph Seed must conquer his inner demons and face the remnants of the Eden Gate cult and even battle his own family members. It will be interesting to see how Ubisoft decides to handle Joseph's DLC, given he almost had a redemption arc in Far Cry New Dawn.
Also Read: Far Cry 6 Gets a New Rambo Inspired Mission for Free
Far Cry 6 Joseph: Collapse Available in Season Pass
Step into Joseph's mind on February 8th with the release of Joseph: Collapse 💥 pic.twitter.com/tHUx34mqiP

— Ubisoft (@Ubisoft) February 3, 2022
"Blending intense action and storytelling, Joseph: Collapse will provide a unique opportunity for players to tap into Joseph's tortured mind," reads the description from Ubisoft. "Face off against his former cult followers after his faith has collapsed, and ultimately confront his family members as he struggles to conquer his inner demons."
Far Cry 6 received a mixed reception on launch but over time, Ubisoft has been able to bring new and returning fans to the game on the back of DLC offerings such as this. Only recently, the game got a free Rambo crossover mission and now players will get the final piece of the Become the Villain DLC pack.
To play Joseph: Collapse as well as Pagan: Control and Vaas: Insanity, players will need the Far Cry 6 Season Pass. The Season Pass is available for purchase for Xbox Series X/S, Xbox One, PS4, PS5, Stadia, and PC.