Highlights
Farhan Akhter Announces Don 3
Ranveer Singh is to reportedly replace Shahrukh in the third part
Fans troll Farhan for not having Shahrukh in the third part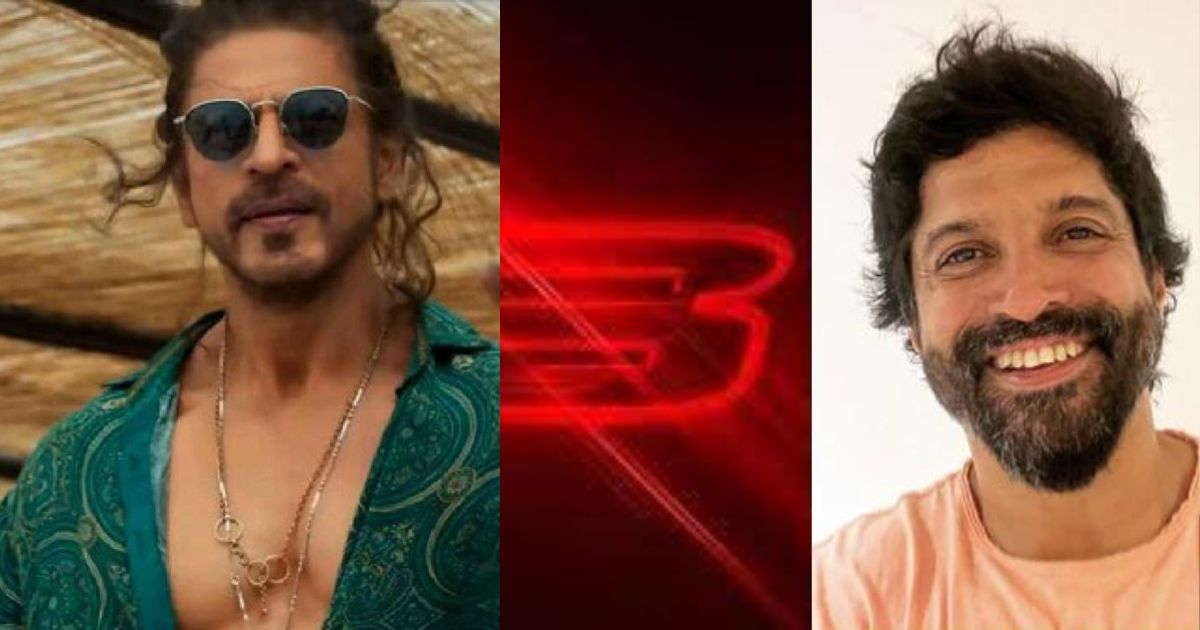 The third part of the Don Film series now has a new face. King of Bollywood, Shah Rukh Khan, played the lead role in both of the prior Dons films. Ranveer Singh is now confirmed to take the baton from SRK to be the next Don in the upcoming movie. Except of its tagline, "A New Era Begins," the posted clip by Farhan offers no insight into what viewers might anticipate from this new film. The clip received an immediate response from the internet, and his tweet has been viewed by 24.1k views.
A New Era Begins. #Don3@RanveerOfficial @faroutakhtar #JasonWest @javedakhtarjadu @ritesh_sid @ShankarEhsanLoy @PushkarGayatri @j10kassim @roo_cha @vishalrr @excelmovies @rupinsuchak #PranavShukla #AvanContractor #PoornamritaSiingh #ShivaniParikh @chouhanmanoj82 #Olly pic.twitter.com/vMDel7hrxE

— Excel Entertainment (@excelmovies) August 9, 2023
Don 3 Official Teaser Reveals Don's New Face
The latest teaser trailer by the production house reveals that Ranveer Singh will be the new face of the franchise. We can see Ranveer Singh in all new swap in the teaser, which is 1:58 minutes long.
Farhan Akhtar also took the social media platform to justify Ranveer Singh to be the new face of the franchise. In a letter from Excel Entertainment, Farhan says that in 1978 the nation witnessed Amitabh Bachchan as the face of the Don for the first time, while Shah Rukh Khan to the legacy forward with two films in the Don series in 2006 and 2011.
He added, "The time has now come to take the legacy of Don forward and joining us in this new interpretation will be an actor whose talent and versatility I have long admired. We hope that you will show him the love you have so graciously and generously shown to Mr Bachchan and Shah Rukh Khan. A new era of Don begins in 2025. Watch this space."
— Farhan Akhtar (@FarOutAkhtar) August 8, 2023
Don 3 Announcement Infuriated SRK Fans
Farhan Akhtar is having a lot of difficulty with several of his major projects. Priyanka Chopra, Alia Bhatt, and Katrina Kaif are still attempting to coordinate their schedules for Jee Le Zara, and on the other hand, Shah Rukh Khan seems to be in no mood to continue reprising his Don avatar which is making Farhan's schedule all the more complicated. The upcoming episode has been teased with the tagline "A new era begins," which has infuriated and alarmed fans.
But there is a section of fans that are angry with reports suggesting Ranveer Singh will be replacing Shahrukh Khan and are ridiculing Farhan Akhter. Many of them even called out Farhan for calling the movie "DON 3" if SRK was not there. One of them tweeted "There's no need to call it Don 3 if you don't have SRK in it. If it's a new era, just effin call it a reboot. Fly on the coattails of Don & Don 2 and not even have the courtesy to value fan emotions in the right way after years of us wanting an SRK Don 3 is just disrespectful."
However, the announcement of Don 3 by Farhan has given those fans, respites, which were waiting for the third part for a decade now.
Only time will tell what Farhan has in store for the viewers and instead of guessing, we should wait for the official announcement.