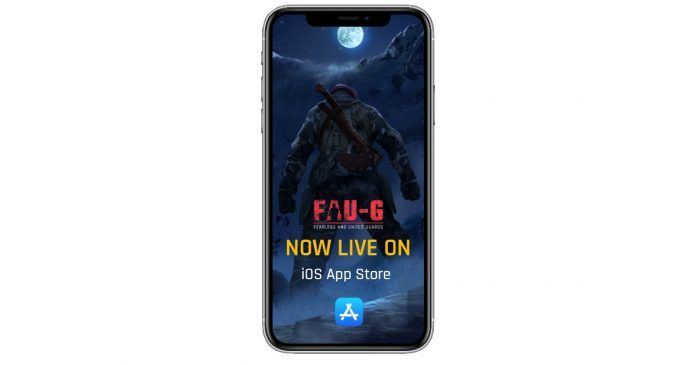 FAUG has finally announced that its iOS version is now live on the Apple App Store, months after the combat game, launched by Indian publisher nCore Games, premiered on Android devices. The game is now live for Apple devices, and any user with an eligible iPhone can get their hands on the game and try it out for themselves. However, despite the launch coming months after the initial FAUG reveal on Android, it is important to note that FAUG on iOS does not get any additional features in comparison to the initial game on Android devices.
FAUG was launched with a solitary story mode. At its launch, nCore games' Vishal Gondal had claimed that FAUG will be nothing like what PUBG Mobile was. He refused to draw parallels to the two games by stating that FAUG will be clearly focused on the Indian Army, and feature story mode-based gameplay that will also be based on real-life, actual stories of the Indian Army. He had also claimed that it will be a gradually evolving game that will add to its gameplay chapters, one by one, and also add more gameplay formats such as battle royale — in the long run.
However, ever since its launch, the game has seen a mostly cold reaction from all fraternities of the gaming community. It has so far been criticised for being too tedious in its cinematic narrations, while the gameplay has been criticised for being far from actually engaging. Even with its latest update of launching on iOS, the long promised team deathmatch (TDM) mode on FAUG still eludes a possible launch. TDMs are one of the most engaging gameplay formats in the world of combat and action games, which offer gamers a multiplayer format that lets them take on friends, or play alongside them. Having such a game mode, juxtaposed with a real-life setting or narrative, may go some way in salvaging the reputation that FAUG has had in the market so far.
However, it remains unclear if the TDM Mode for the game will be unveiled any time soon. Until then, gamers on iOS can enjoy what's already available on FAUG for now — until nCore Games makes its next significant announcement in the weeks to come.
Thanks for reading till the end of this article. For more such informative and exclusive tech content, like our Facebook page