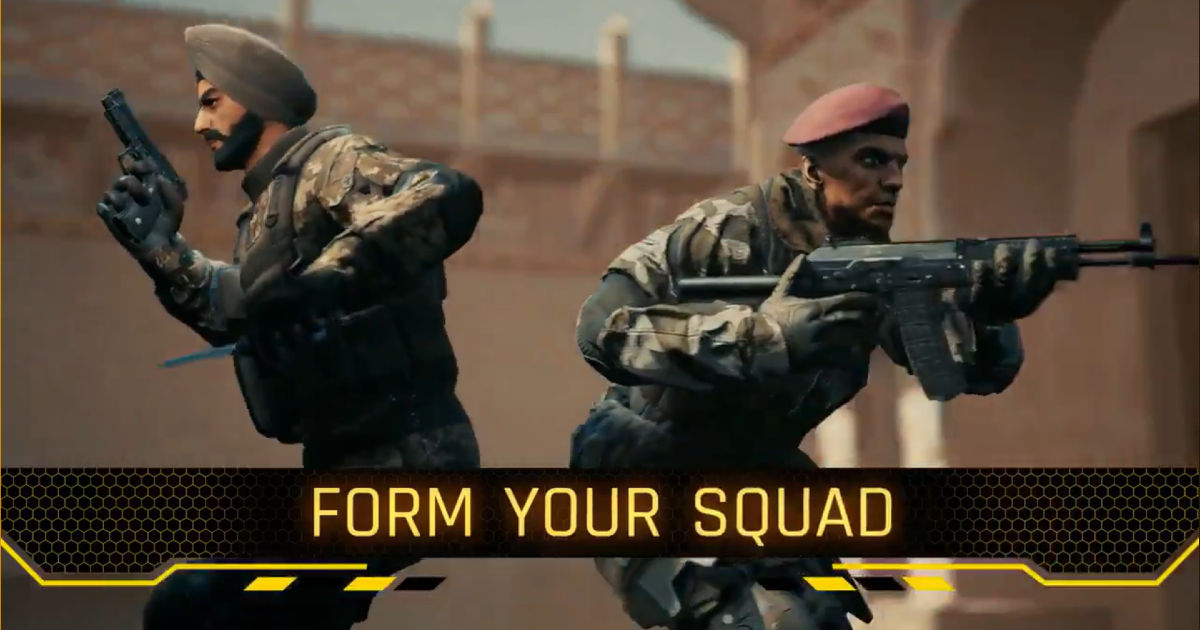 The Indian gaming community weren't exactly starved of major events in the industry with both PUBG being banned and the emergence of FAU-G this past year. nCore Games, one of the leading mobile game developers in India, capitalized on the demand for military-action games in India with FAU-G.
The developers, right off the bat, made it clear that the game isn't looking to compete in the same Battle Royale as then-banned PUBG Mobile. Instead, the game featured a single-player campaign that puts players in the shoes of a soldier in the Indian Army.
At launch, nCore Games also laid out their plans to include a multiplayer Team Deathmatch (TDM) mode to let players compete against each other for shooter supremacy.
Also Read: Best Deals Under Rs 1000 On Steam During Summer Sale: Mortal Kombat 11, Battlefield V, Fall Guys, and More
Does FAU-G's TDM make it a viable alternative to BGMI?
Bullets will fly when FAUG face their dushman in deadly team battles! Join beta release of FAUG's TDM mode & let your feedback be heard! Limited slots only!

Download now https://t.co/v9kL8PfnTC#LargestVaccineDrive #MaskUp@vishalgondal @akshaykumar @dayanidhimg@BharatKeVeer pic.twitter.com/ERw5fQj22T

— nCORE Games (@nCore_games) June 27, 2021
It's fairly impossible to talk of the Indian gaming industry and not touch upon the elephant in the room. BGMI, formerly known as PUBG Mobile, is set to dominate the market for months to come as it is clearly the most popular game in the country.
Yet, nCore Games has been extremely smart in their execution and their choice to keep away from a battle royale mode is quite interesting. For one, this quickly separates them from the droves of PUBG Mobile clones that seek to fight a fruitless war against Krafton's endless resources and gigantic playerbase.
It wouldn't have been smart for FAU-G to have a battle royale mode in the game as it would've simply reduced to yet another clone. But by focusing on single-player, it also restricts itself to a very niche audience – which is exactly why the inclusion of a TDM mode is a smart way broaden the game's appeal.
FAU-G's TDM Mode is a good idea
Single-player games have incredible value, for sure, as proven by the countless monumental titles on console and PC for the last 20 years. On mobile, though, the most popular games in the market are those that allow players to not only play with other players – but compete with them.
PUBG Mobile single-handedly gave rise to a promising and competitive esports environment in the country on the back of its fantastic battle royale mode. Yet, that isn't the only multiplayer game mode it offers, as it also comes with a fantastic TDM mode.
Unquestionably though, the king of TDM on mobile might just be COD Mobile. Which combines the signature COD gunplay with fantastic mobile touch controls to give players an exceptionally responsive shooter, even on mobile.
Needless to say, FAU-G and nCore Games have their work cut out for them when it comes to going up against giants of the industry in the TDM space. When it comes to pure gameplay, FAU-G is quite decent – it offers a reasonably engaging map with skeletal weapon variety.
What works in FAU-G's favour is a clean map design with an easy learning curve which makes it accessible to a large audience. On the flipside, this is exactly what makes it less appealing for the mobile shooter purist who seek a challenge.
To them, TDM modes in COD Mobile or even BGMI will continue to be the first option. That is not to say that it is game over for FAU-G because they are only getting started. With future updates and inclusion of new functionality, perhaps one day the game's TDM mode will be on par with the big boys.
As of now, FAU-G's TDM leaves a lot to be desired, and it is still ways away from being the top dog in the arena.
Thanks for reading till the end of this article. For more such informative and exclusive tech content, like our Facebook page