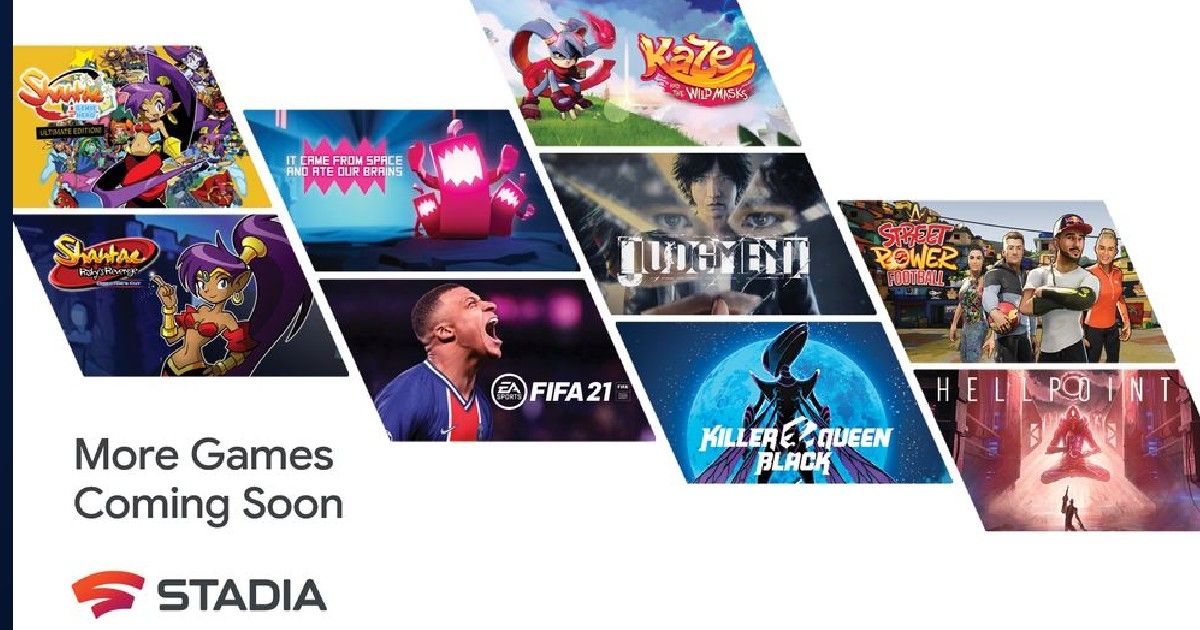 Google is gearing up to add more than 100 new game titles to its online game-streaming platform Google Stadia this year. According to the report, the new games will also include popular titles like FIFA 21, Far Cry 6, and more among the others. The search giant announced the arrival of more than 100 game titles after the announcement of shutting down its in-house game studio division. Here's a closer look at the game titles which are going to be the part of Google Stadia this year.
"We're thrilled to continue bringing great games from some of the best developers for our players to experience within the Stadia store. Over the next few weeks and months, players can expect to see everything from action-filled RPGs to competitive co-op titles and nimble platformers," reads the Stadia blog post.
List of Upcoming Games on Google Stadia
Shantae: Half-Genie Hero Ultimate Edition (February 23)
Shantae: Risky's Revenge – Director's Cut (February 23)
It came from space and ate our brains (March 2)
FIFA 21 (March 17)
Kaze and the Wild Masks (March 26)
Judgment (April 23)
Google has revealed only these game titles along with the actual launch date, others are yet to be confirmed by the company. We can expect more information about the upcoming game titles soon. Meanwhile, Google has also confirmed Killer Queen Black, Street Power Football, and Hellpoint but the launch dates are yet to be revealed.
"These games represent just a sampling of the more than 100 games that will be added to the Stadia store for our players in 2021 to share, experience, and play with friends," as per the blog post.
Sadly Google Stadia is not available in India and there are no words on the availability. Currently, the subscription-based gaming platform is available in the United States and the service cost is USD 9.99 (approx Rs 760). Do share your thoughts on the upcoming game titles on the Google Stadia in the comment section below.